Hey everyone! In the middle of April, I told you guys about an upcoming ORLY collection called Birds of a Feather. Last week, I was lucky enough to get my hands on a bottle from the collection to swatch for you guys!
Sea Gurl is described by ORLY simply as a "grey shimmer". This polish has a dark grey base and is packed with tons of silvery micro shimmer, that in my opinion, gives the polish more of a metallic finish. This was two coats.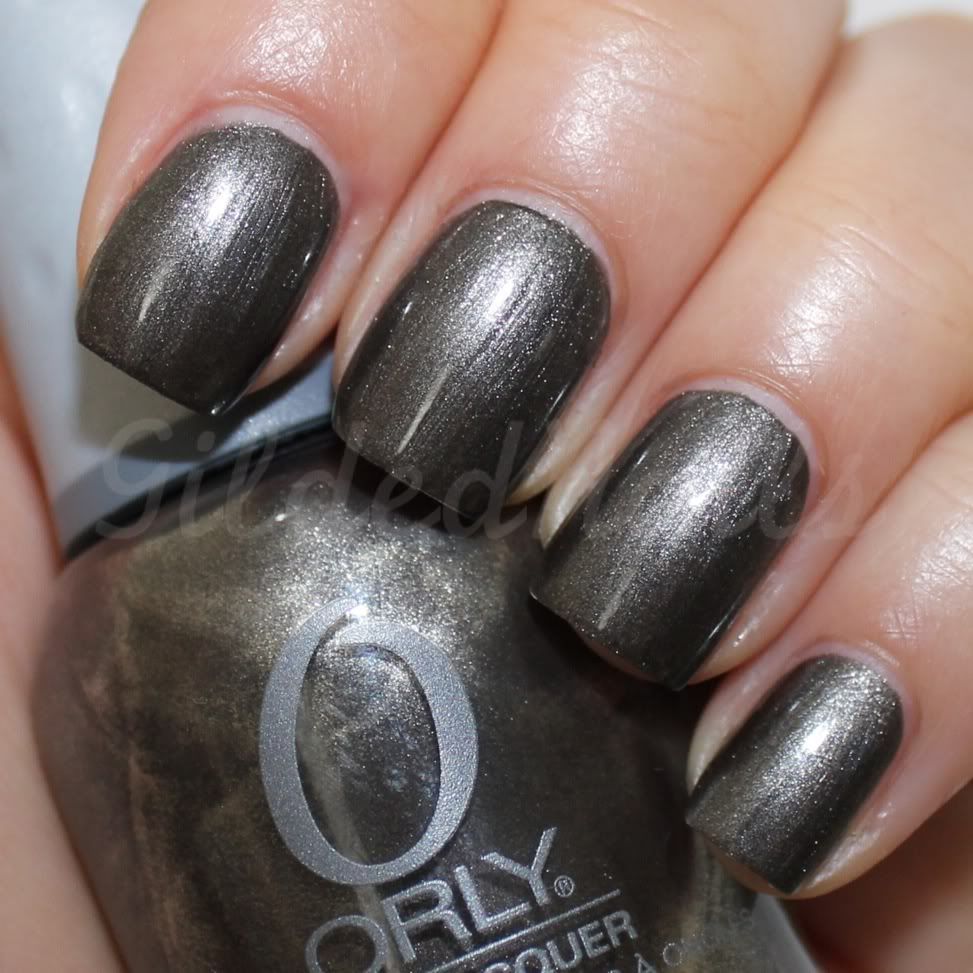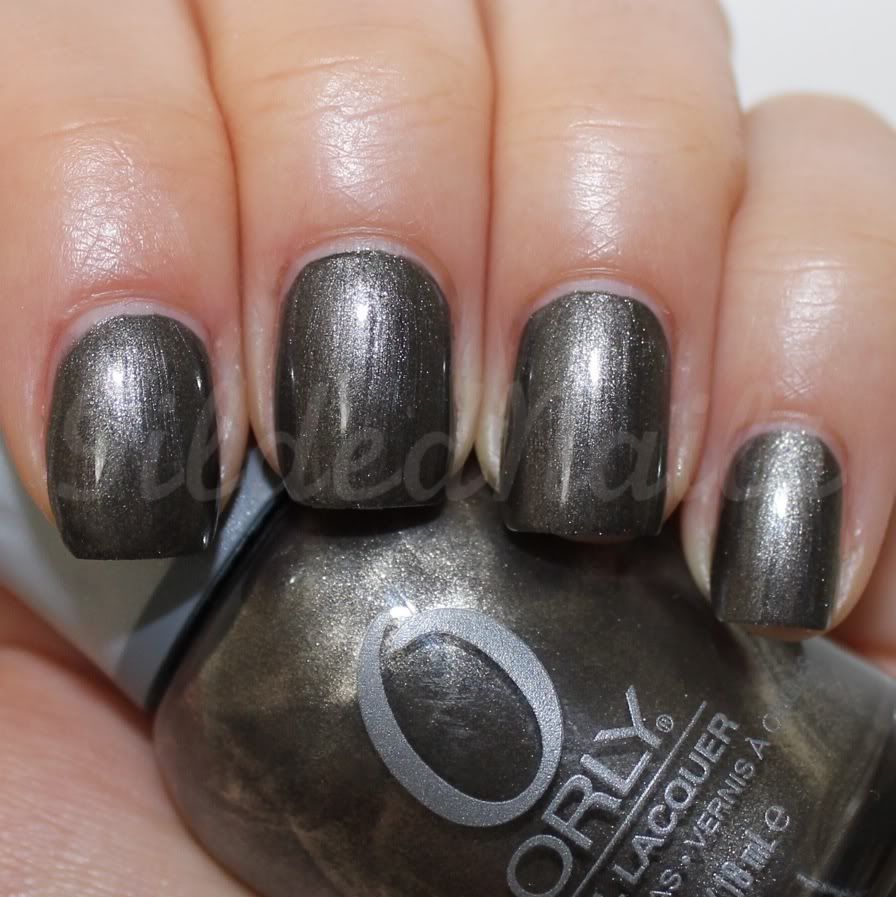 You can't see it in these photos, but in certain light, this polish almost had a dark forest green tinge to it. What you can see in these photos are some brush strokes, but they didn't appear this prominent on the nails.
Sea Gurl's forumla was great! It had the perfect consistency that applied easily and only required two coats for even coverage.
What do you guys think? Will you be picking this one up? I'm dying to see some swatches of the other colours, in particular, Fowl Play and Nite Owl. You can also check out swatches of Peachy Parrot over at Konad-licious.
Birds of a Feather will be available in June for $18.95AUD each. For stockists visit www.orlybeauty.com.au.

The items featured in this post were provided for review. For further information on GildedNails' Disclosure Policy, please
click here
.