Hey everyone! Today I have swatches of another polish from the upcoming ORLY Birds of a Feather Collection.
Fowl Play is described by ORLY as a "purple sparkle" but what they should have told us is that it is a FLAKIE! This purple stunner has a jelly base and is packed with irregular flakie particles that flash orange, red, yellow and green, silver microshimmer and what appears to be smaller flakie particles (but maybe it is glitter??) that flash vivid blue/purple. UH-MAZING!
I had to use three coats to get an even finish, because there were still a few patches after the second coat, but as you can see, the final product is glorious! I strongly encourage you to click on the images and take a closer look.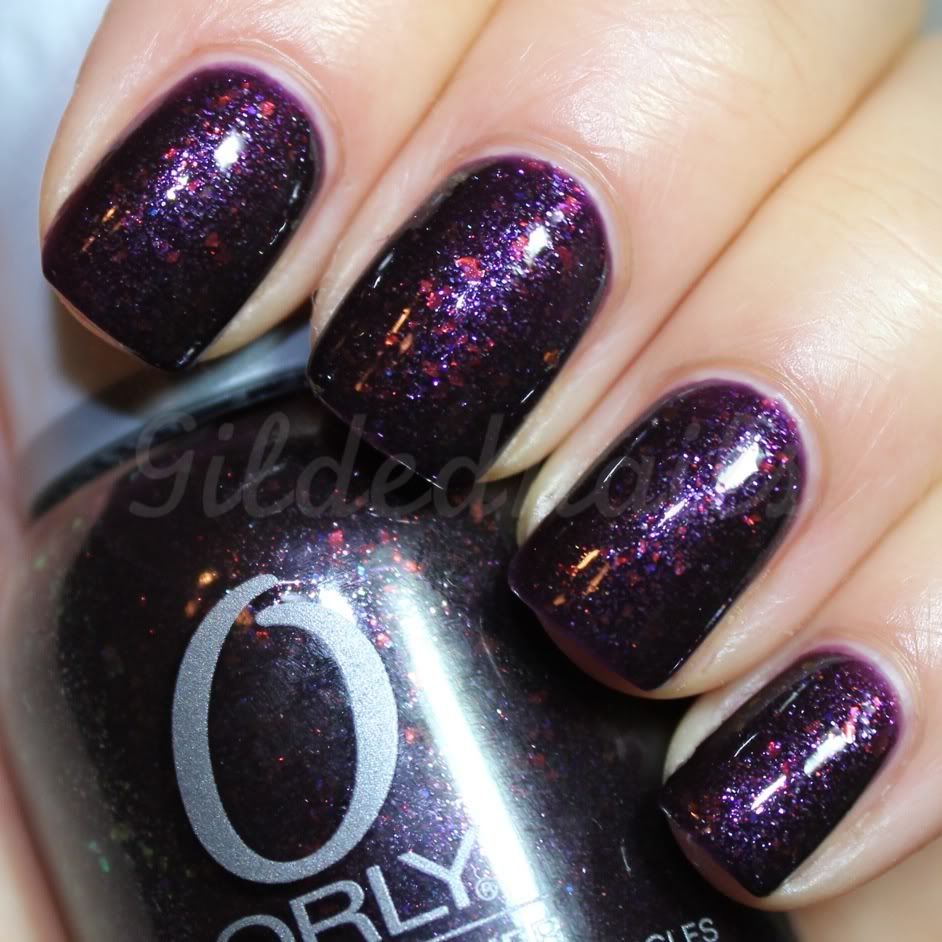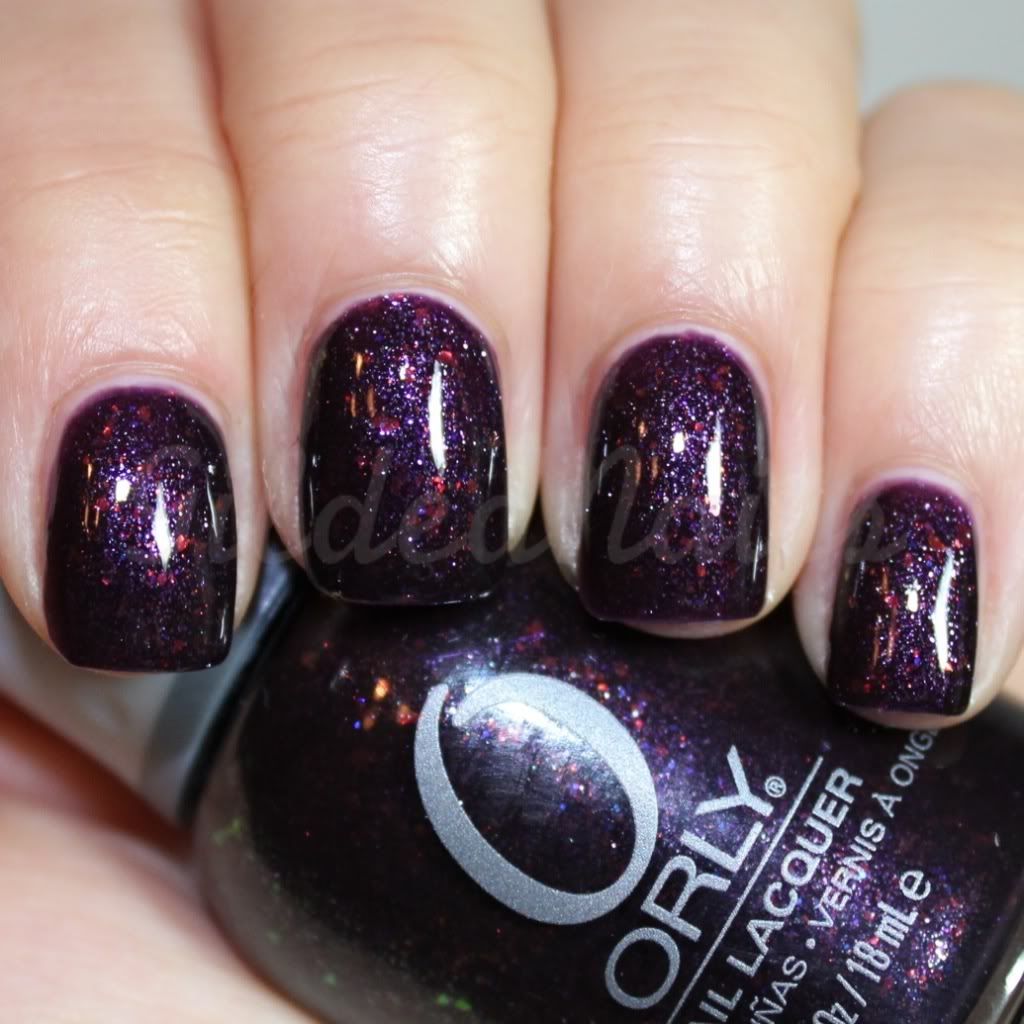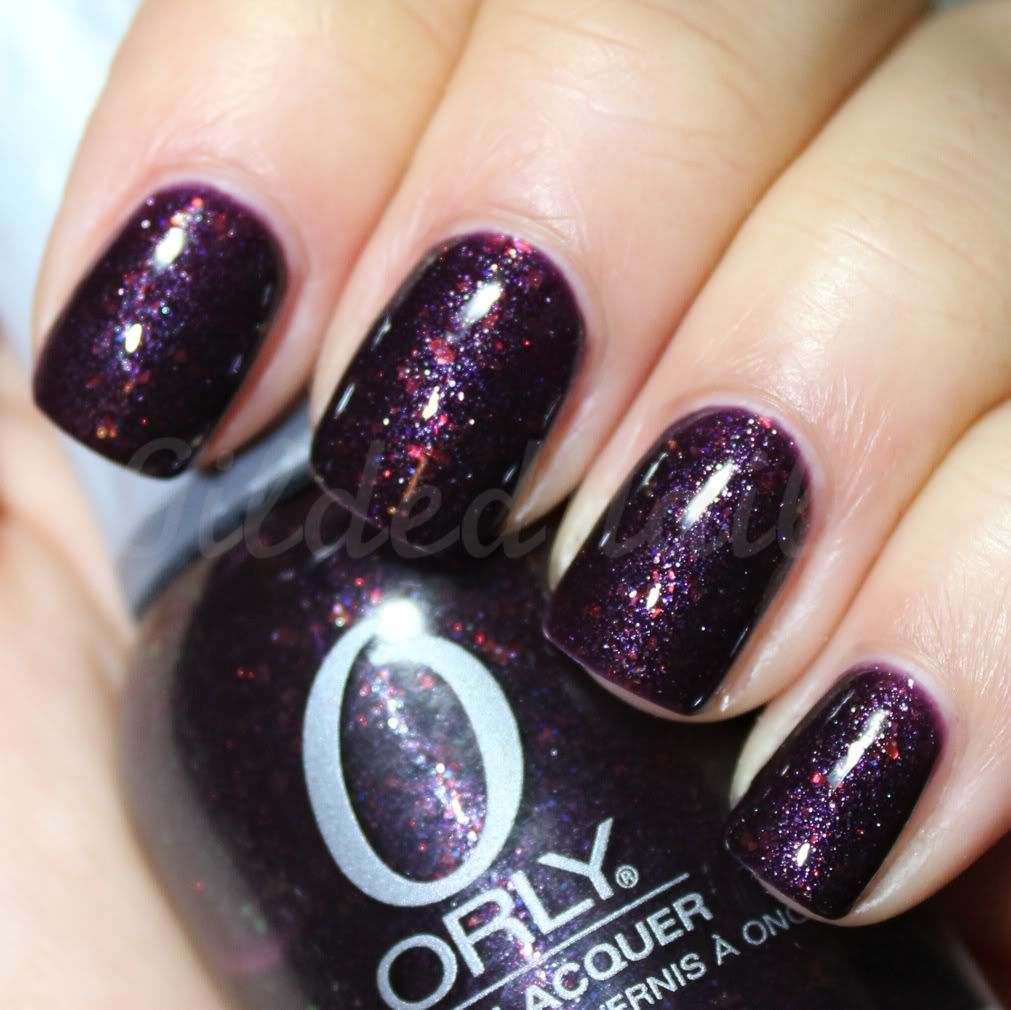 Now, you are probably thinking "hey I've seen this polish before!" and that's because Fowl Play appears to be very similar to OPI's Merry Midnight from the limited edition 2009 Holiday Wishes collection. However, after comparing the two, I don't think they are exactly the same. I will try and do a proper comparison with photos in the next week, but the biggest difference I noticed between the two was actually wear time. Every time I have worn Merry Midnight it has chipped within a day of putting it on. However, Fowl Play is a completely different story and I got 4 days wear out of it without one chip!
So the verdict - this flakie polish is beautiful and wears like a dream. Formula wasn't 100% but as I said, three coats gives you a great finish. If you missed out on Merry Midnight you should definitely run out and grab Fowl Play when it is released because I can see it selling out fast!
Birds of a Feather will be available in June for $18.95AUD each. For stockists visit www.orlybeauty.com.au.

The items featured in this post were provided for review. For further information on GildedNails' Disclosure Policy, please
click here
.