Hey everyone! Today I made the long trip to the nail supply store where I got the China Glaze OMG's from last time. Today's visit was just as successful as the last one! I found a stack of HTF polishes including China Glaze Channelesque, OPI DS Sapphire, OPI DS Desire, OPI Glacier Bay Blues and the polish I'm showing you now, OPI DS Original.
I have been lemming DS Original since I first got into nail polish. Well I have been lemming alllll the old DS polishes, but I never wanted to pay the prices they were asking on evilbay. So when I walked into the store and saw those polishes selling for $10, I had to grab them (and a couple of backups!)
DS Original is a lavender holographic polish. I used three coats to get good coverage because I found the formula a little thin, but even with three coats it dried lightning fast. The holo effect is quite scattered as opposed to the linear OMG holos. In regular lighting, the holo is subtle but still visible, but in bright lighting and daylight, it is spectacular! I have included photos with two different types of lighting. Behold, DS Original holo heaven!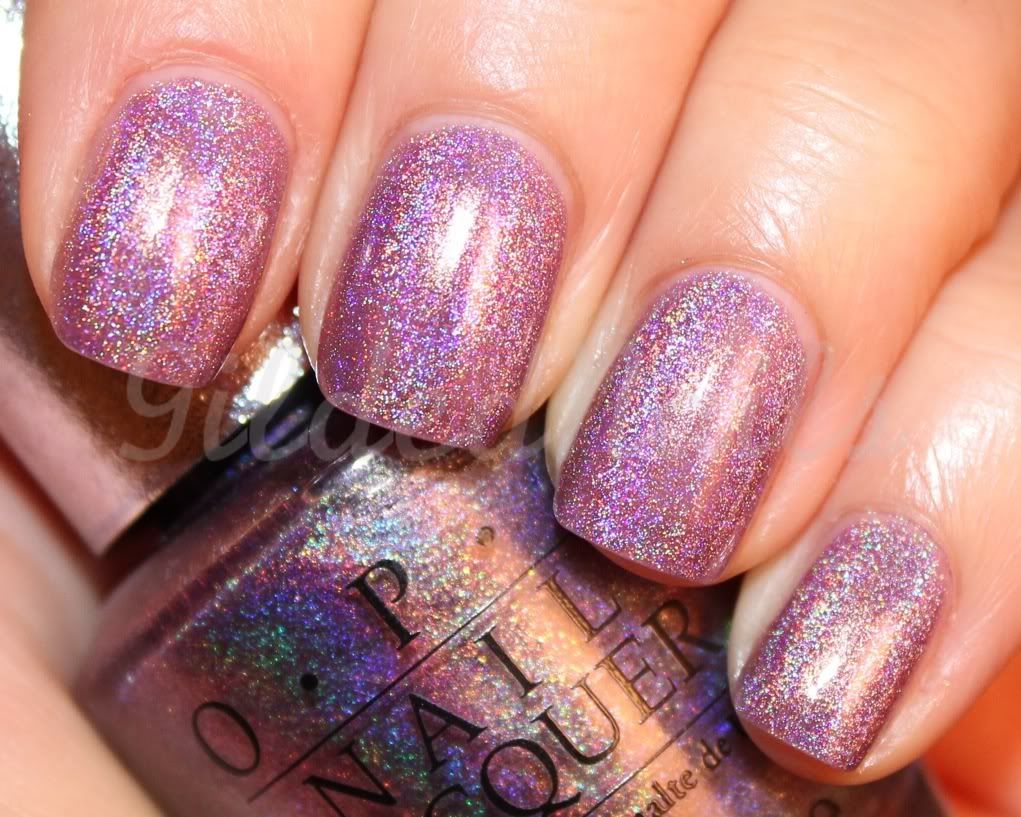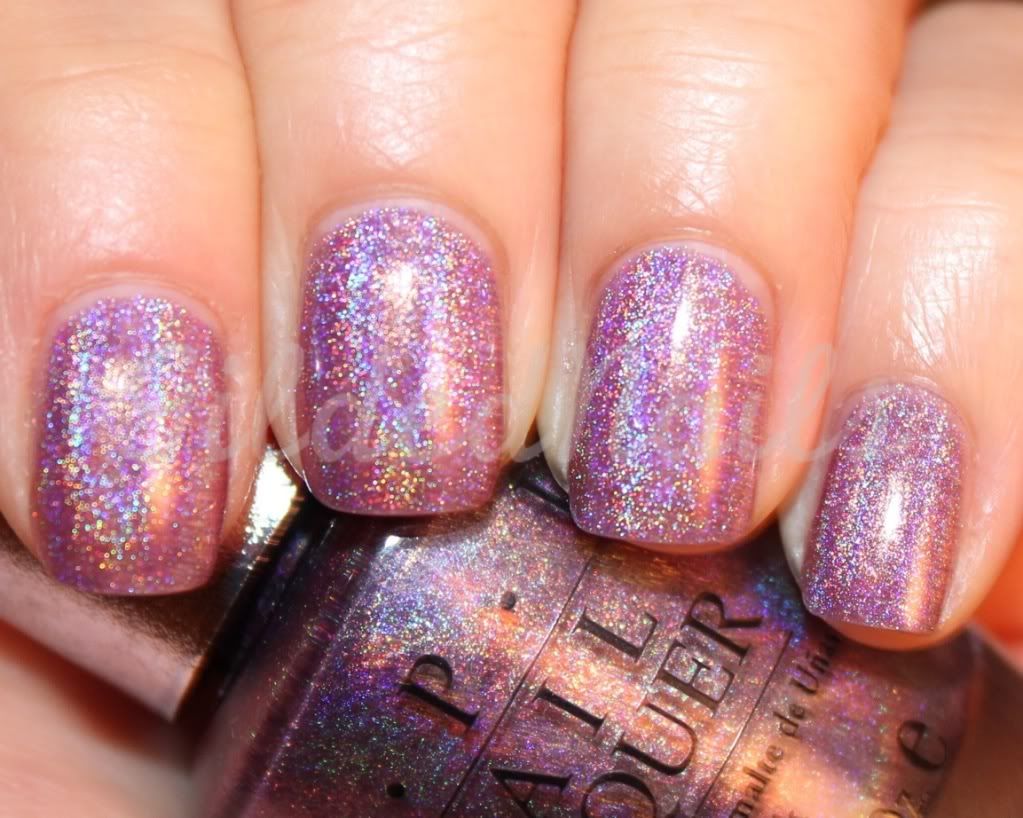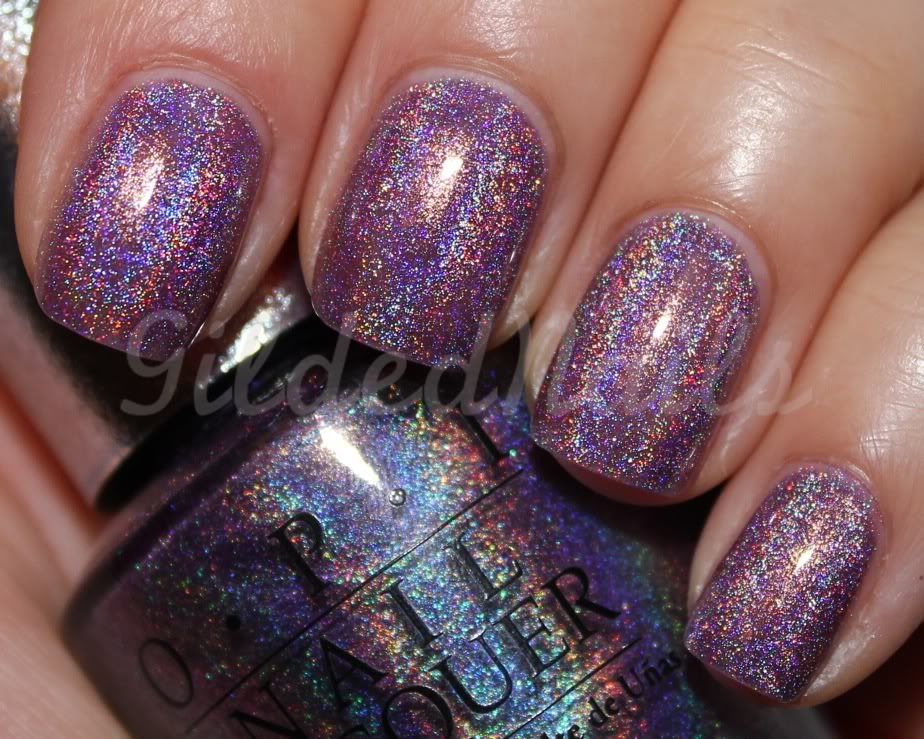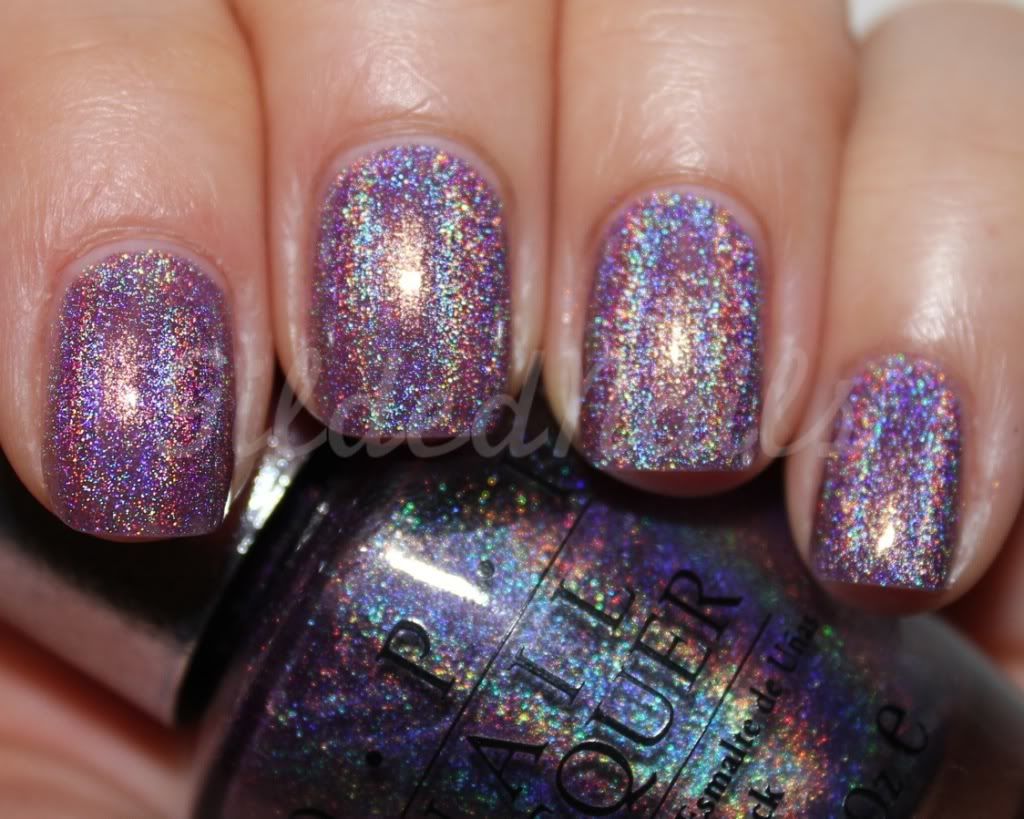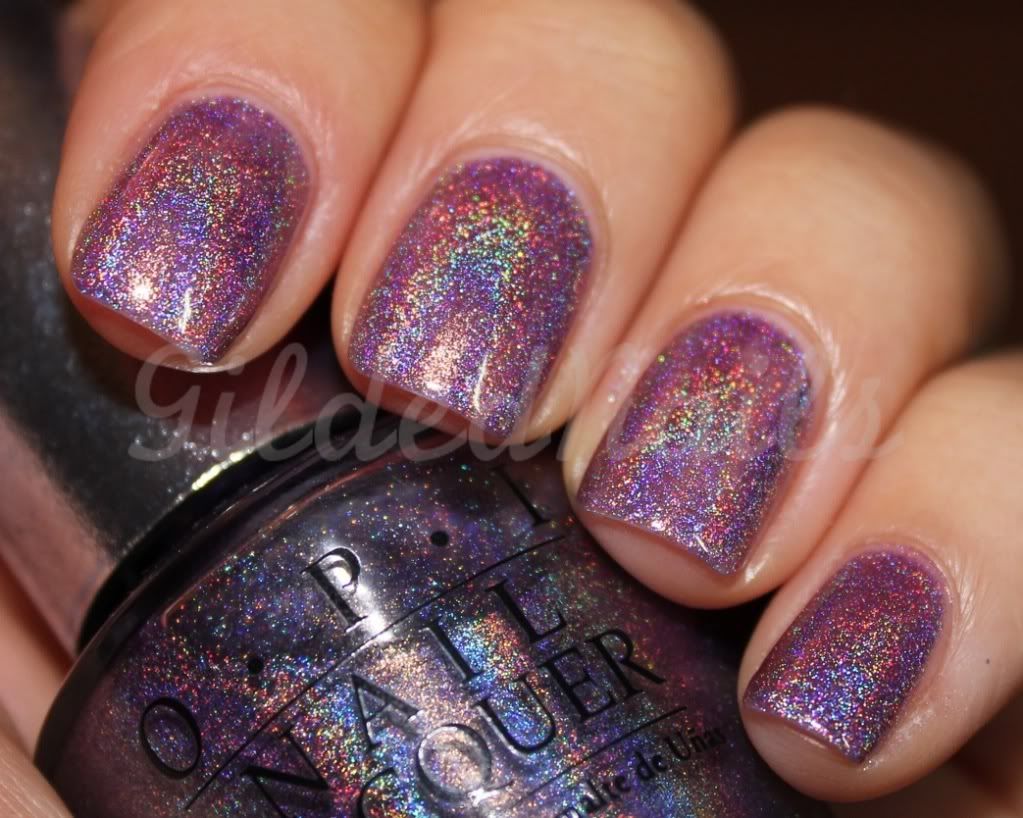 I am totally in love with this polish and I can't wait to try DS Desire and DS Sapphire now. I am officially holo-addicted!
On a side note, I took your advice and softened out the edges of my nails to make a more feminine squoval shape. They seem more manageable at this length and with this shape, so I'll give it a go for a while! Thanks for all your advice everyone! :)