Hey everyone! As I mentioned on Tuesday, last weekend my blog clicked over the 1500 follower mark and to celebrate I'm holding another giveaway!
I'm so excited about this giveaway because I have THREE awesome prizes this time! And thanks to Director Dave from Fashion Addict, this giveaway is open INTERNATIONALLY! So let's check out the prizes.
First Prize - A brand new, complete set of the hard to find China Glaze OMG collection! You guys all lost your minds when I found those complete sets a few months back, so instead of selling one of the sets for an exorbitant price on eBay, I decided I'd give it away!
Second Prize - A brand new, complete set of the BYS Colour Change
collection, kindly donated by Director Dave from
Fashion Addict! Thank you David!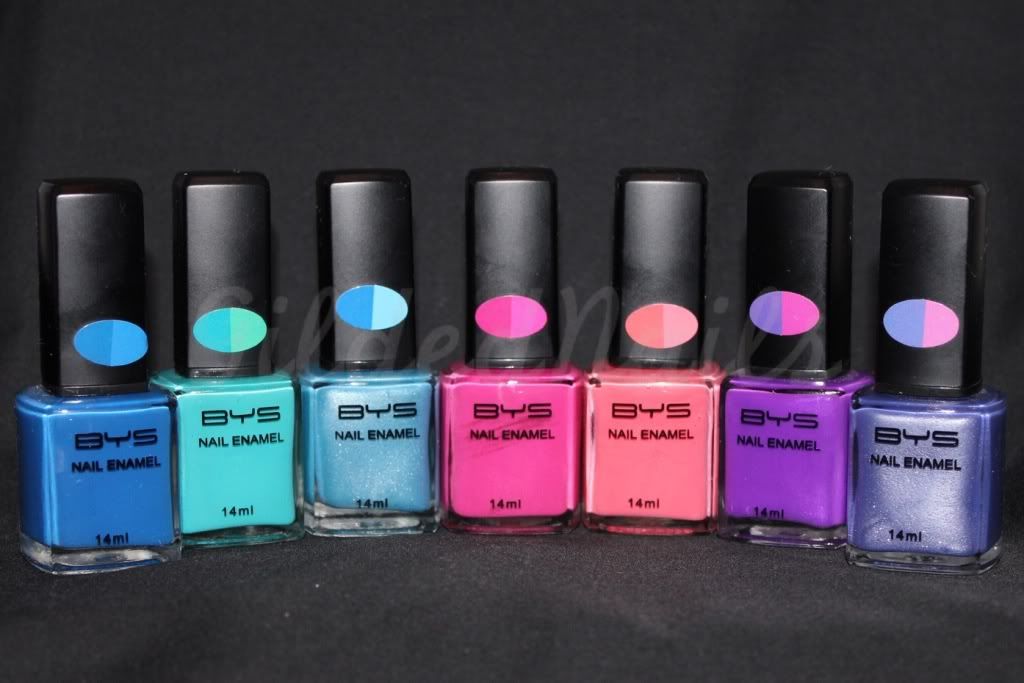 Third Prize - A brand new, complete set of the Face of Australia Molten Metallics collection, kindly donated by Face of Australia! Thank you Tina!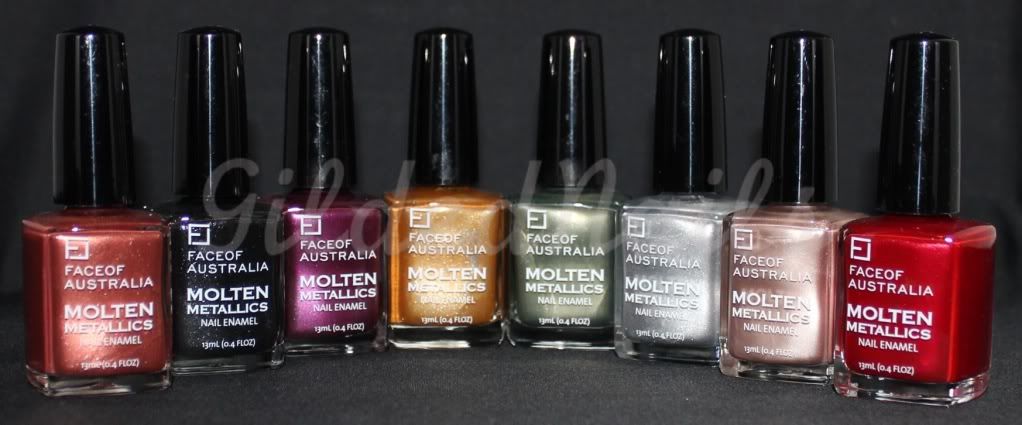 Please complete the form below to have a chance to win one of these awesome prizes! Providing your follower name and email address will get you one entry. For extra entries, follow me on Twitter or Facebook or blog about this giveaway!
The giveaway will close on 15 June 2011.