Hey everyone! In keeping with my Public Action List, today I have swatches of one of the piCture pOlish colours I bought recently.
Peaches n' Cream is as the name suggests, a gorgeous, creamy, light pastel peach. The formula on this one was a little bit thick, which meant that I had some issues with patchiness, so used three coats to get even coverage. However, this is a common issue with pastel creams, so it wasn't a big deal to me. I then added a coat of Poshe and the result is beautiful! I kept staring at my nails all day today because they just looked so pretty!!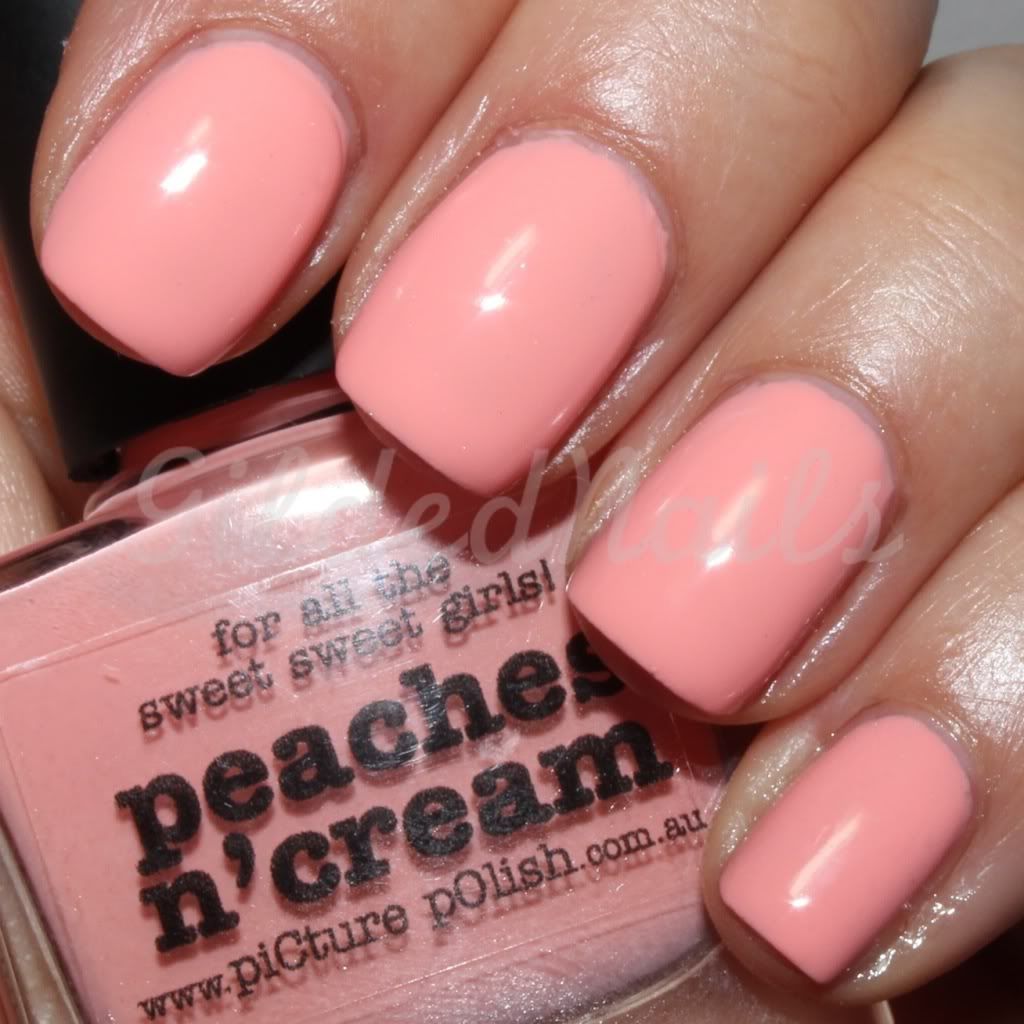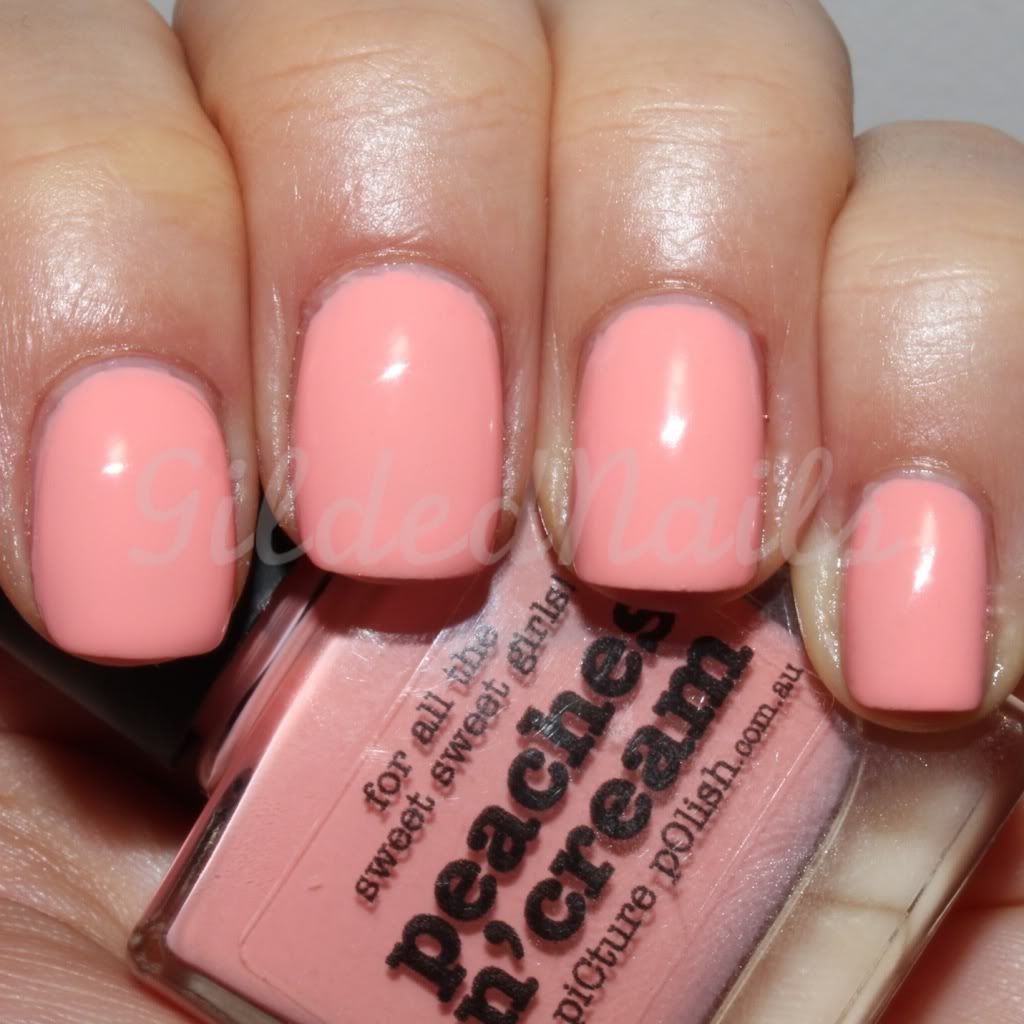 This is the first piCture pOlish I have tried and I'm quite impressed! I also bought Denim and Coral Reef which I will try and swatch over the next week. What do you guys think???
On a side note, I just wanted to say that I am totally blown away by the interest my 1500 Follower Giveaway has generated! I have already had 470 individual entries in less than 24 hours!!! INSANE!! Keep them coming! :D