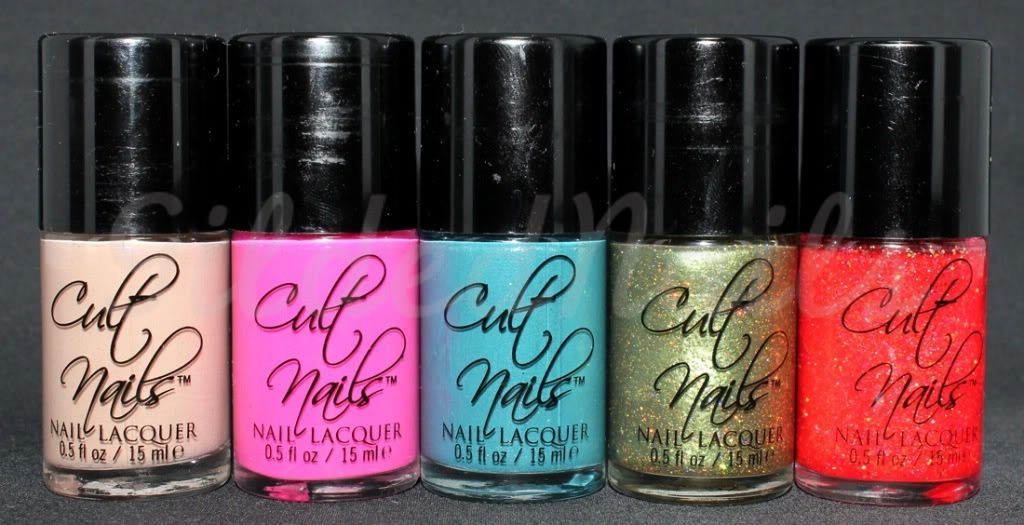 Hey everyone! Today I have swatches of the new Cult Nails collection, A Day At The Races!
I have been lemming Cult Nails polishes since the day Maria announced she would be creating her own line! I initially held off buying them, but when this collection was released for pre-order I gave in and bought them all!
Crusin' Nude - Nude cream with pink microshimmer. The formula was a little thick with this one, but it evened out really well and only needed two coats. The pink shimmer is really unique and sets it apart from the other nudes in my collection.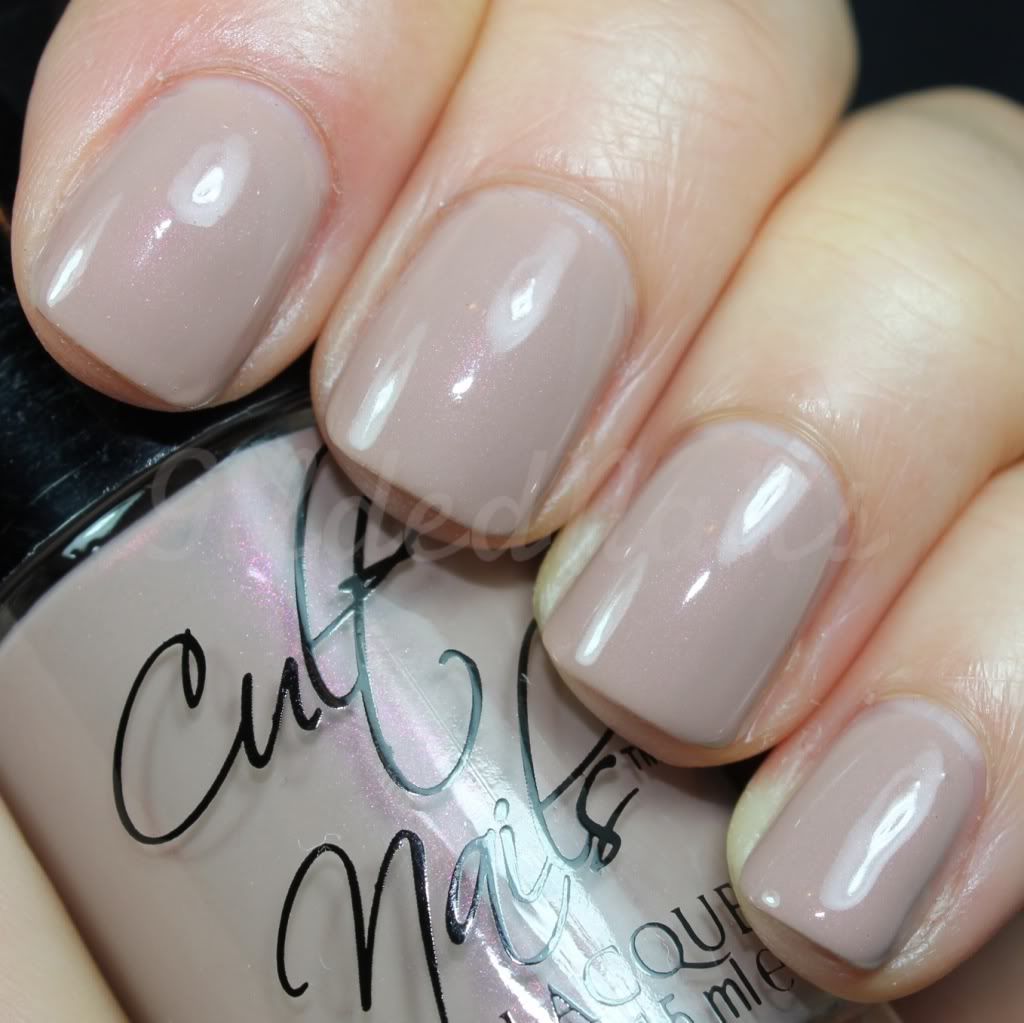 Devious Nature - Pink cream with berry undertones. This glided on perfectly and only needed two coats. The formula is great - almost jelly like, but it is definitely a cream. I love the glossy finish with this one! You almost don't need a top coat!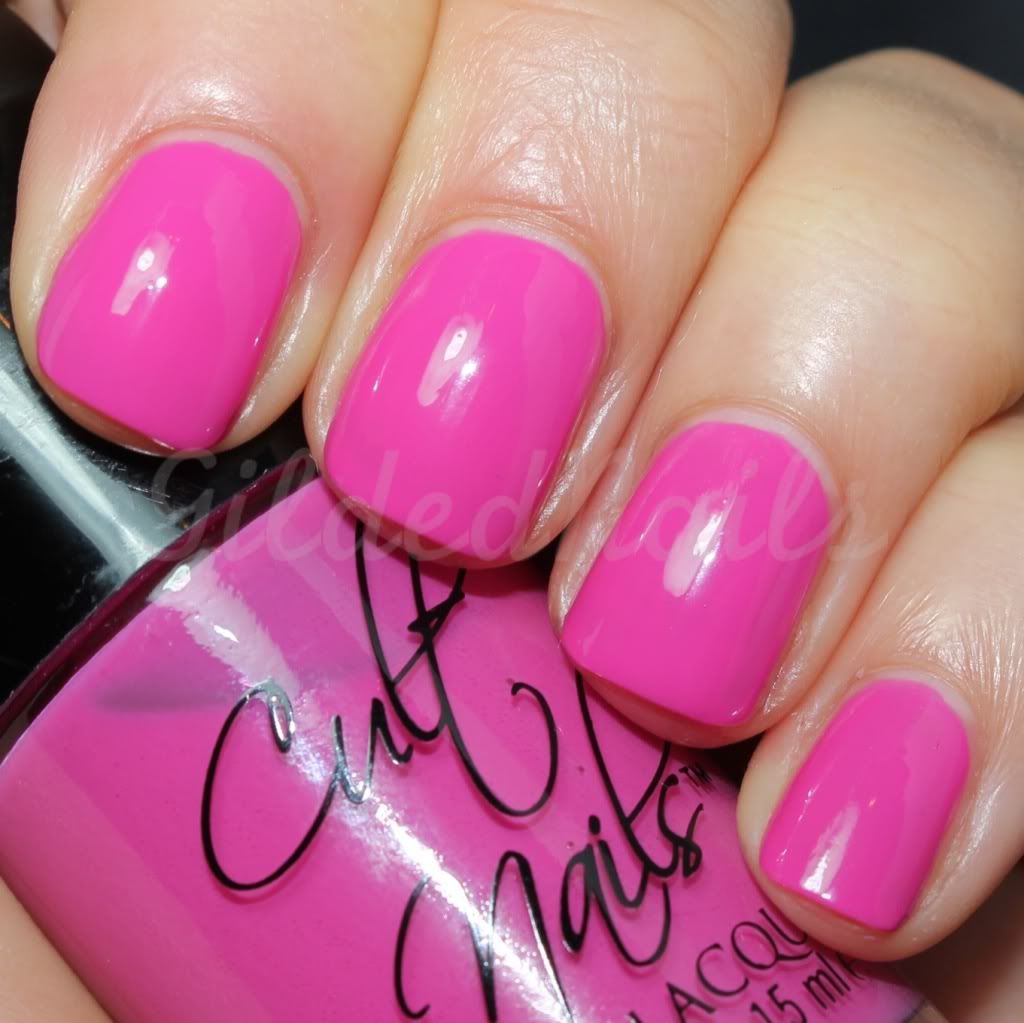 Let Me Fly - Dusty teal with silver shimmer. There are no words to describe how much I love this! I think I actually squealed with joy when I put it on! It is extremely opaque with one coat, but I used two for consistency. Simply gorgeous!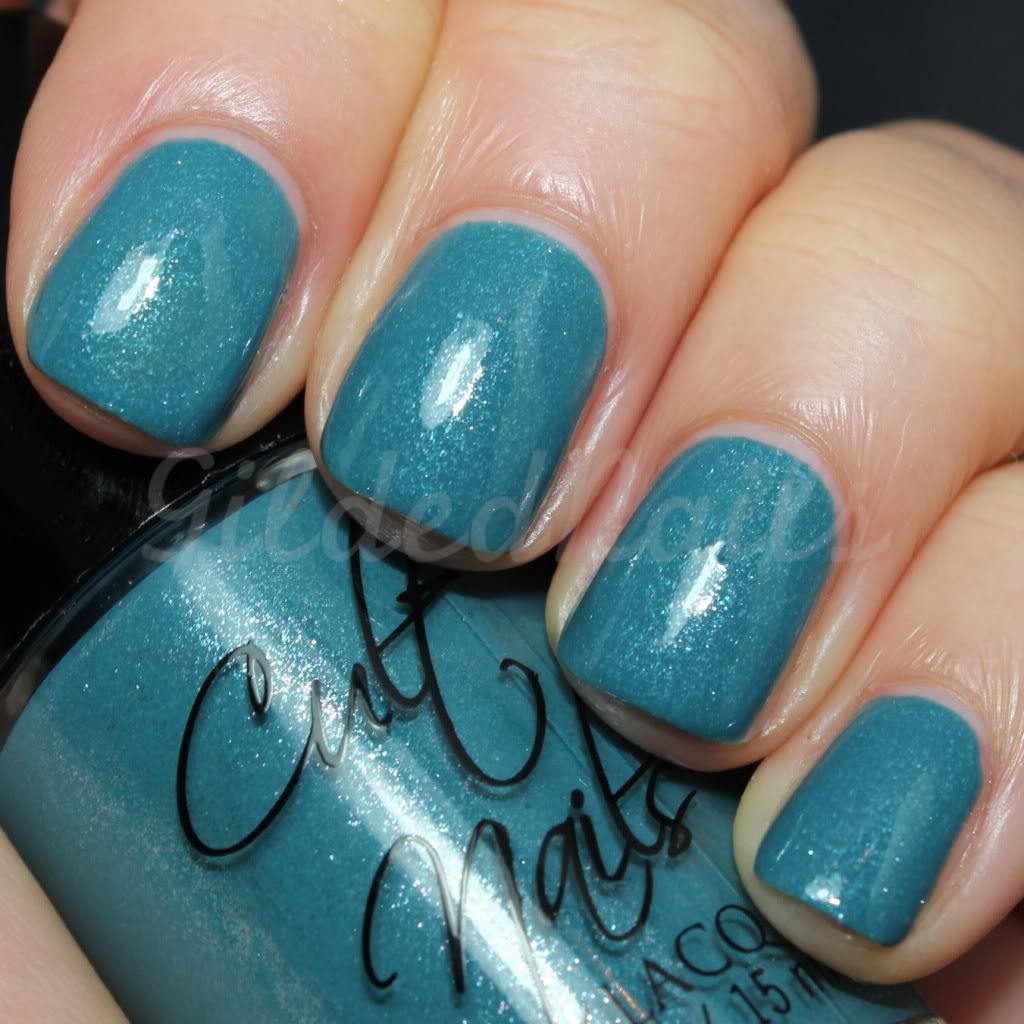 Always Winning - Frosty green with gold and holo glitter. Unfortunately, this polish wasn't a winner for me. It was the sheerest out of the collection and I needed three coats for these photos. However I believe it is intended to be a layering polish, so the sheerness isn't really an issue when that is taken into account. However, the thing that really stood out to me was the smell of this polish. It was very, very strong smelling! Those of you who are sensitive to the smell of polish would be advised to steer clear of this one.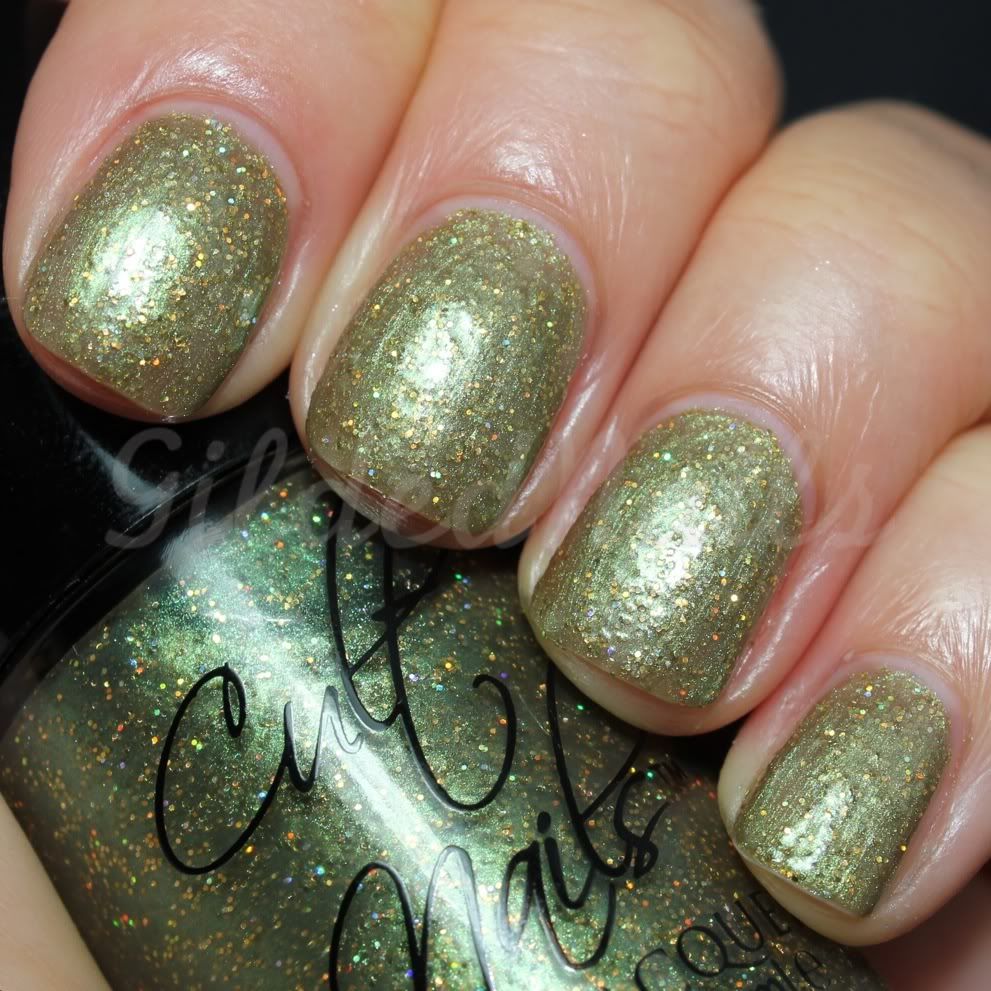 Captivated - Bright coral jelly with gold and coral glitter. To my eye, there are also some smaller glitter particles that flash blue and green. This one was fairly thick, so it required some precision and patience when applying it. However, the final effect was outstanding and deserved a second picture!! I don't think I have ever seen a polish like this before! My nails look like they are alight! This was two coats.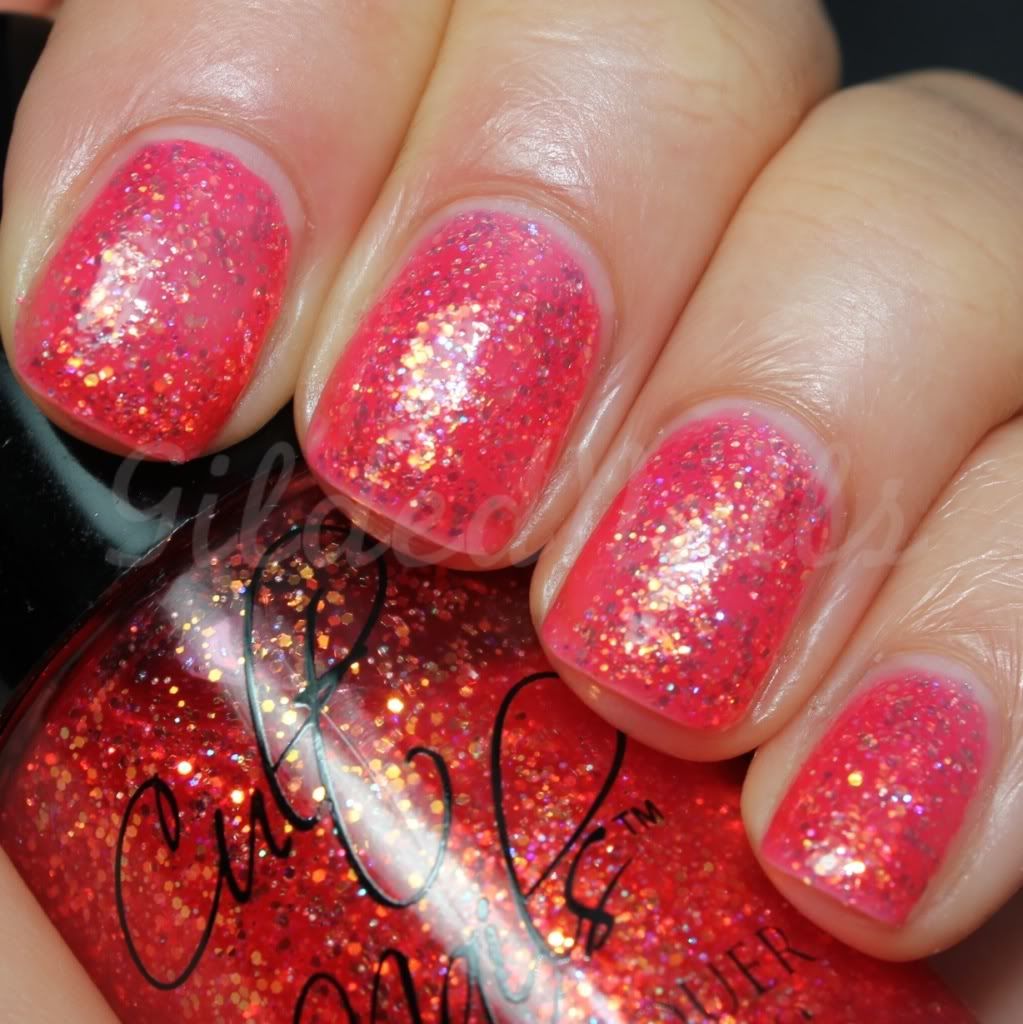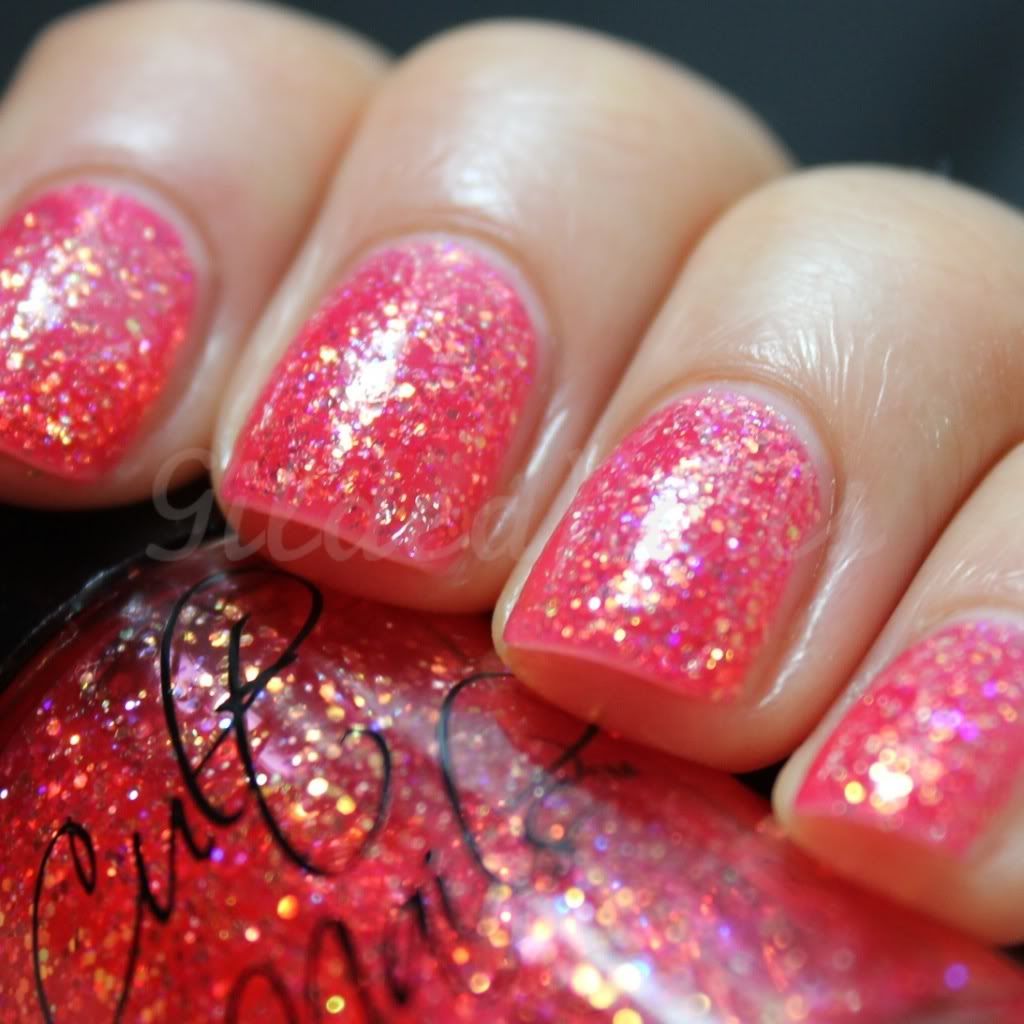 With the one exception, I am totally in love with the polishes in this collection and I think Maria has done an outstanding job! I applaud her for following her dream and creating her own line! I would love to do the same one day....
If you are thinking about grabbing a couple of these colours, I suggest you head over to Cult Nails ASAP because these polishes are limited and considering how awesome they are, I am certain they will sell out fast!
P.S I think I have finally figured out my lightbox and new lighting. What do you guys think of the pictures? x