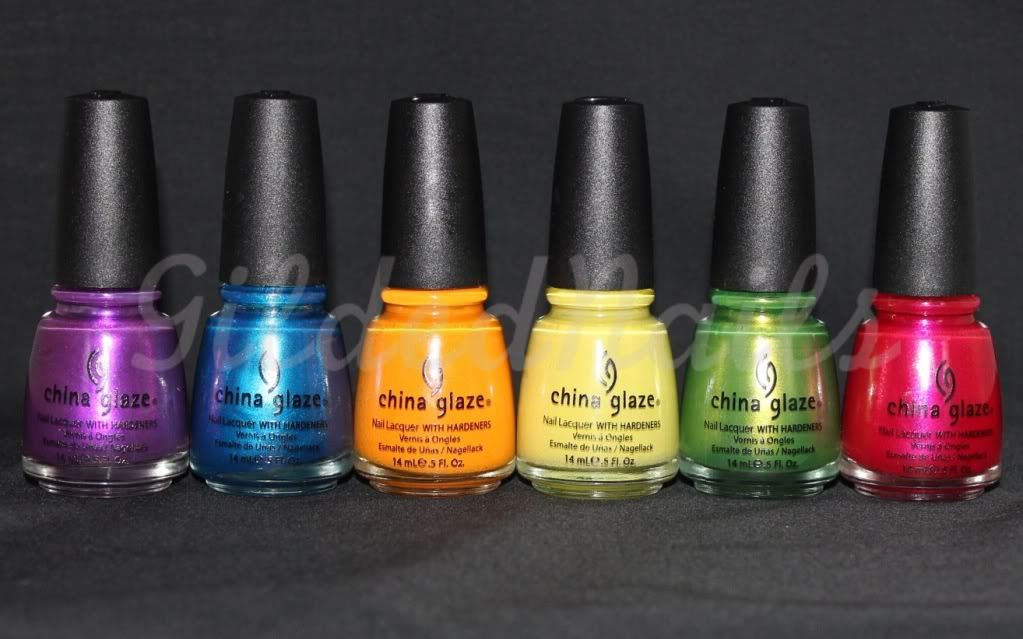 Hey everyone! Last week, the awesome Jacie from You've Got Nail was kind enough to send me the China Glaze Island Escape collection to swatch for you guys! I missed out on getting samples of this collection, and I was super bummed about it, so when she offered to send them my way, I was over the moon!
The Island Escape collection consists of 6 bright, summery shades with a few different finishes - creams, glass flecked, a frost and a FLAKIE!!
As you can see, I tried out different lighting for these photos. It is a lot brighter and I think it shows the colour more accurately. I actually ordered an OttLite to use for my pics and it arrived today, but it was broken so I have to send it back to Amazon :( So I will have to keep using this other light until I get a new OttLite.....
108 Degrees - Raspberry pink with fuchsia glass flecks. This isn't the most unique colour, but it is still beautiful! I love how the fuchsia flecks are so prominent. However, it was a little sheer so there was still VNL after three coats. As such I think it would look great as a top coat over an opaque pink or red.
Electric Pineapple - Chartreuse cream. I love this! Unusual colour, but I think it is just gorgeous. It applied like a dream and only needed two coats. I reckon this would be hot on you ladies with darker skin tones! I can't wait to wear this in summer when I have a tan.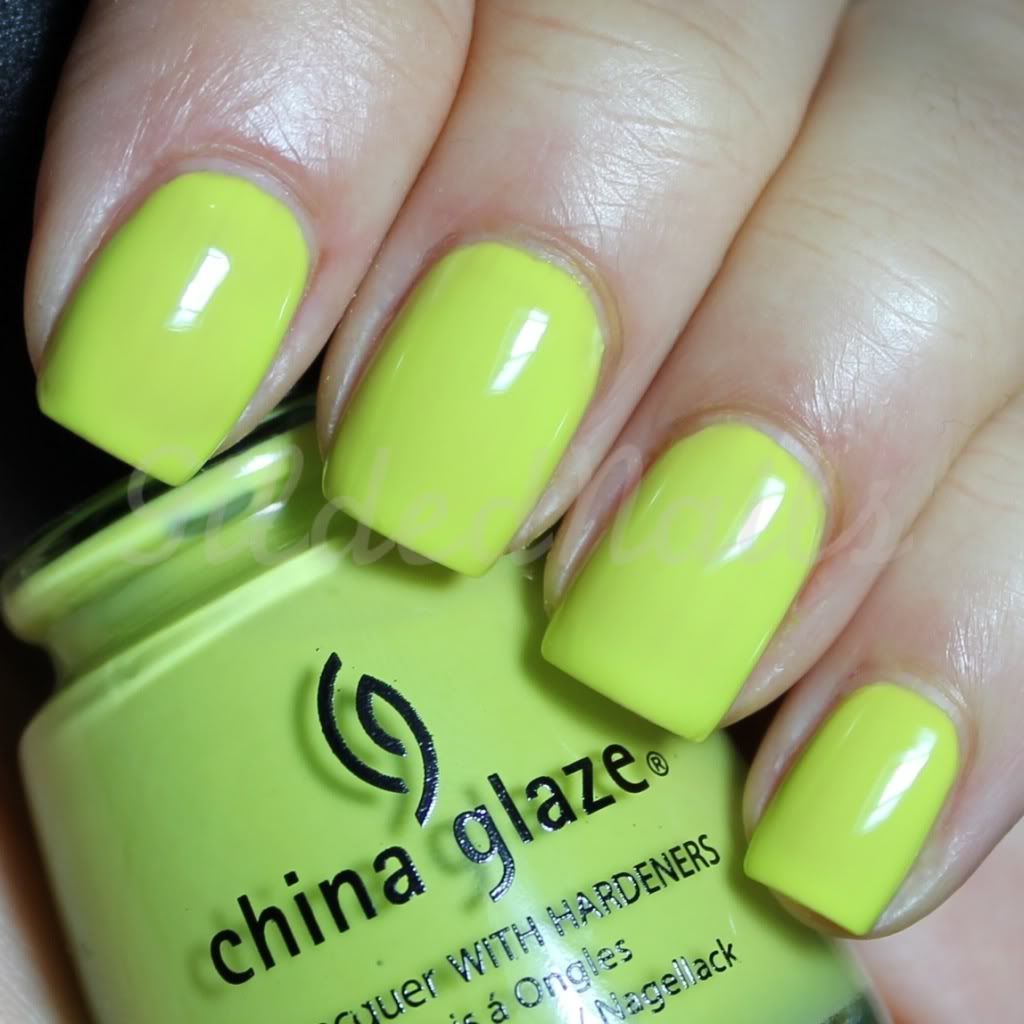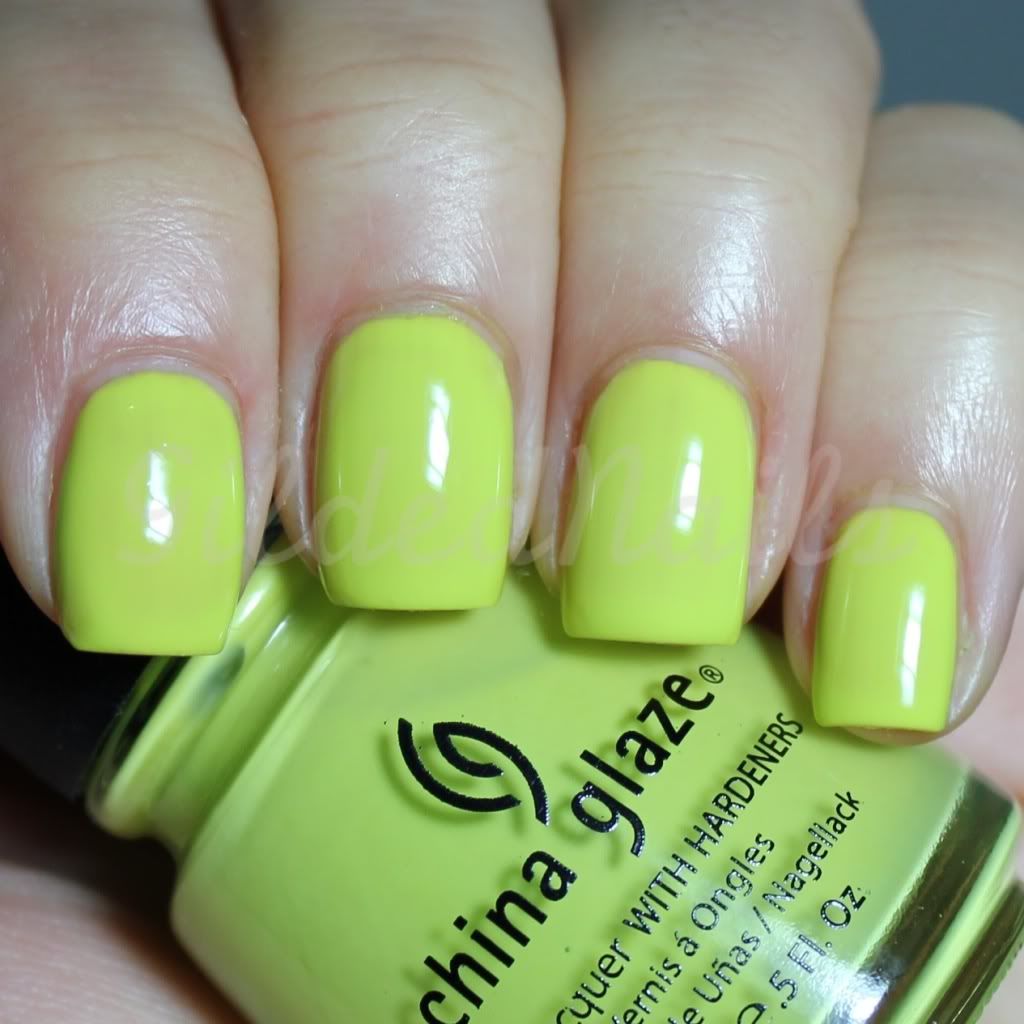 Blue Iguana - Medium blue glass flecked polish. Like 108 Degrees, this was a little too sheer for my liking. But it sparkles so much on the nails, I got over the VNL pretty quickly! This was three coats, but you could probably do four to get a more opaque finish.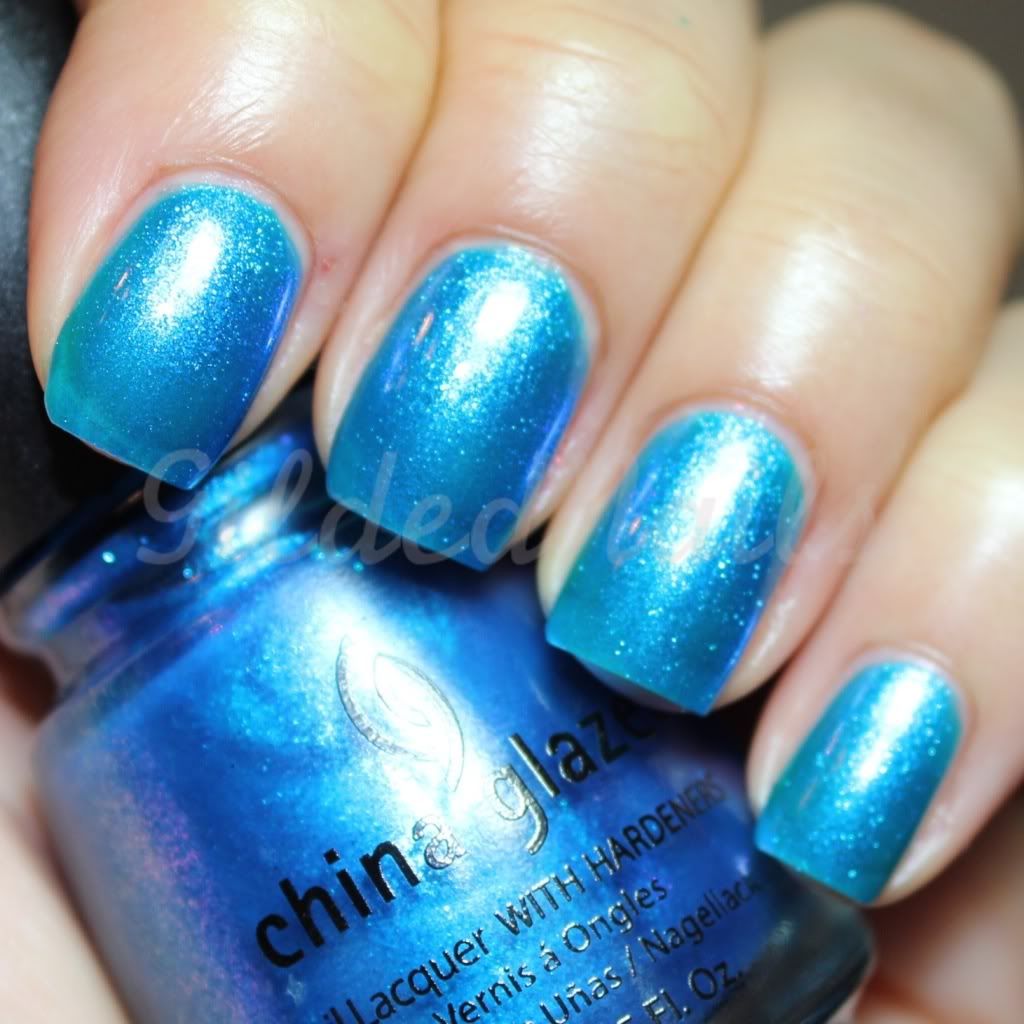 Papaya Punch - Super bright, almost neon orange cream. For some reason this one dried a little darker than the bottle colour which I found disappointing because I adored the colour in the bottle! This was two coats.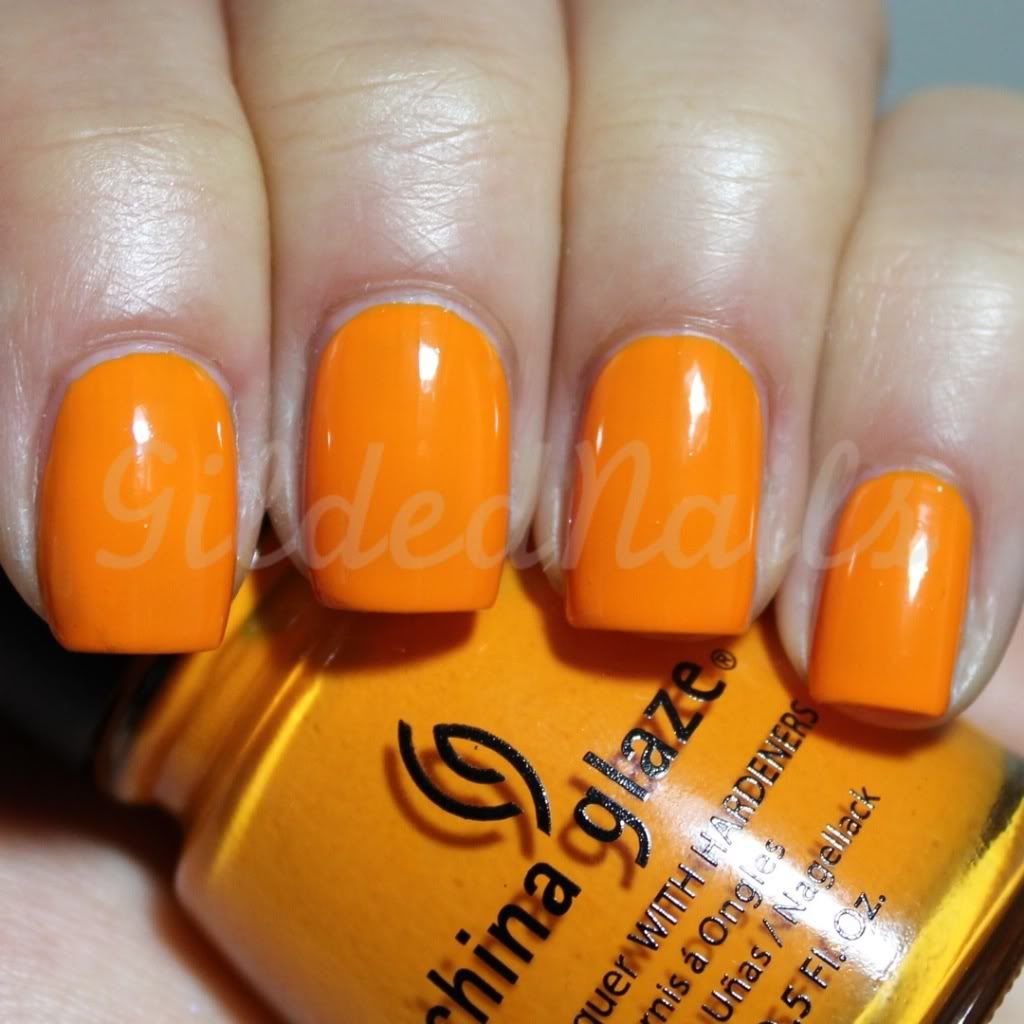 Cha Cha Cha - Frosty green with yellow micro-shimmer. Not a fan! It applied like a dream, but I can never see myself loving frosty greens. This was three coats.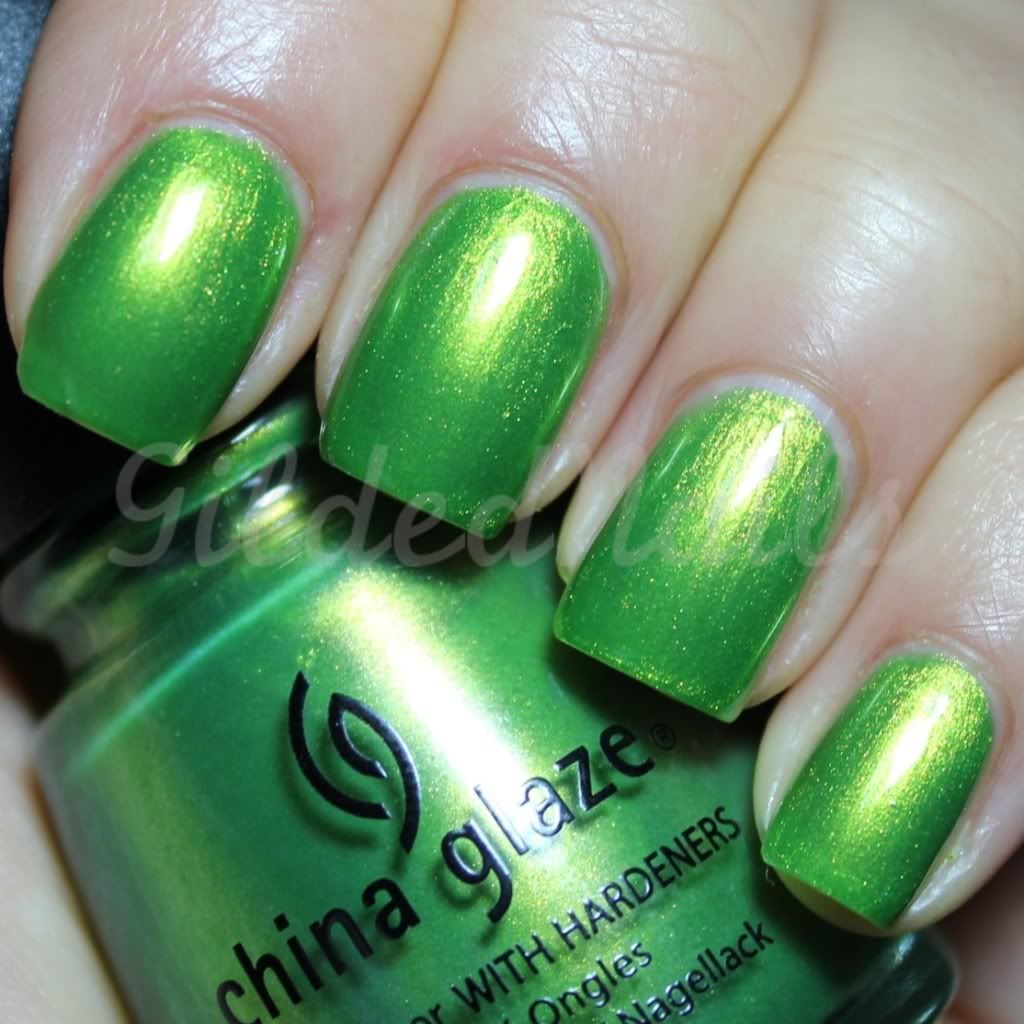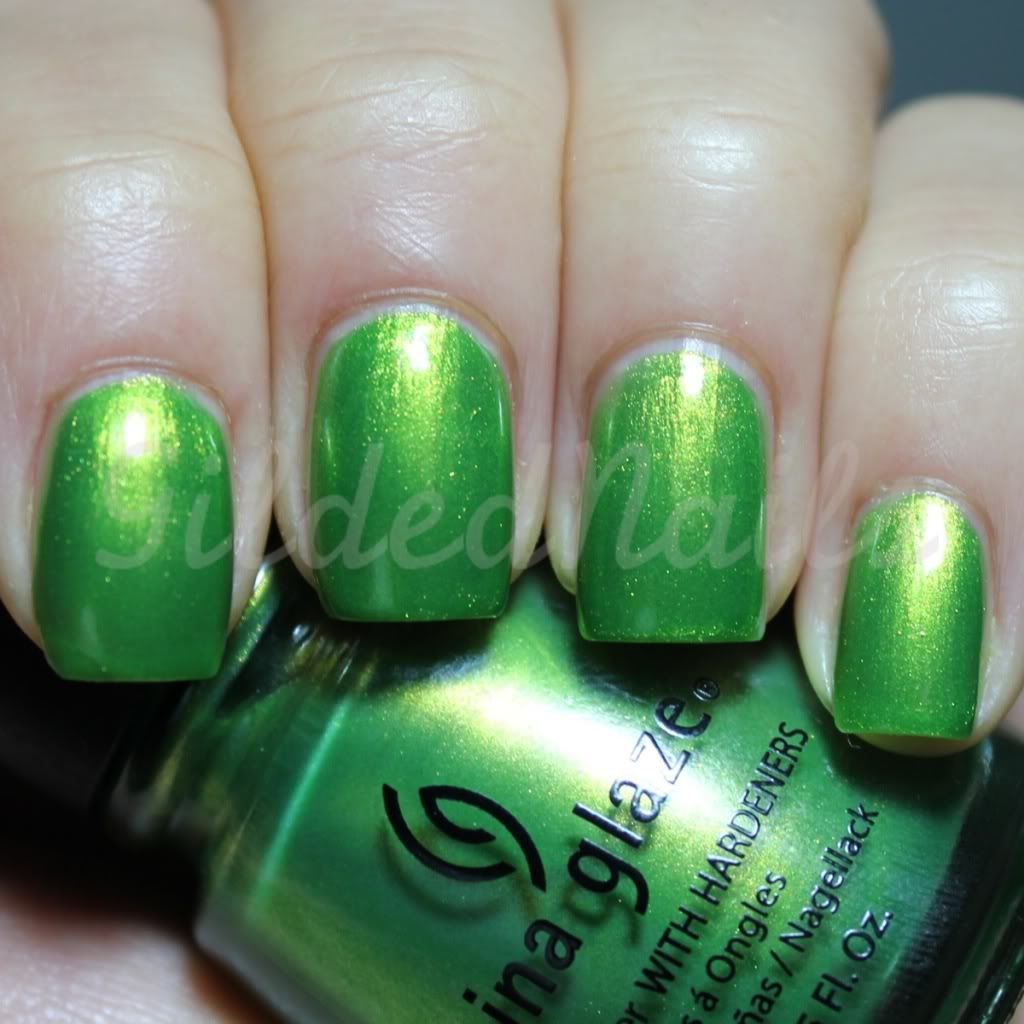 Senorita Bonita - Purple glass flecked polish with flakies! This is the star of the collection, but the flakies were hard to capture, so I have included a third pic that gives you a better idea of how gorgeous they are! Make sure you click on the third pic! However, like 108 Degrees and Blue Iguana,
it was a little sheer
, so I had to use four coats for these photos.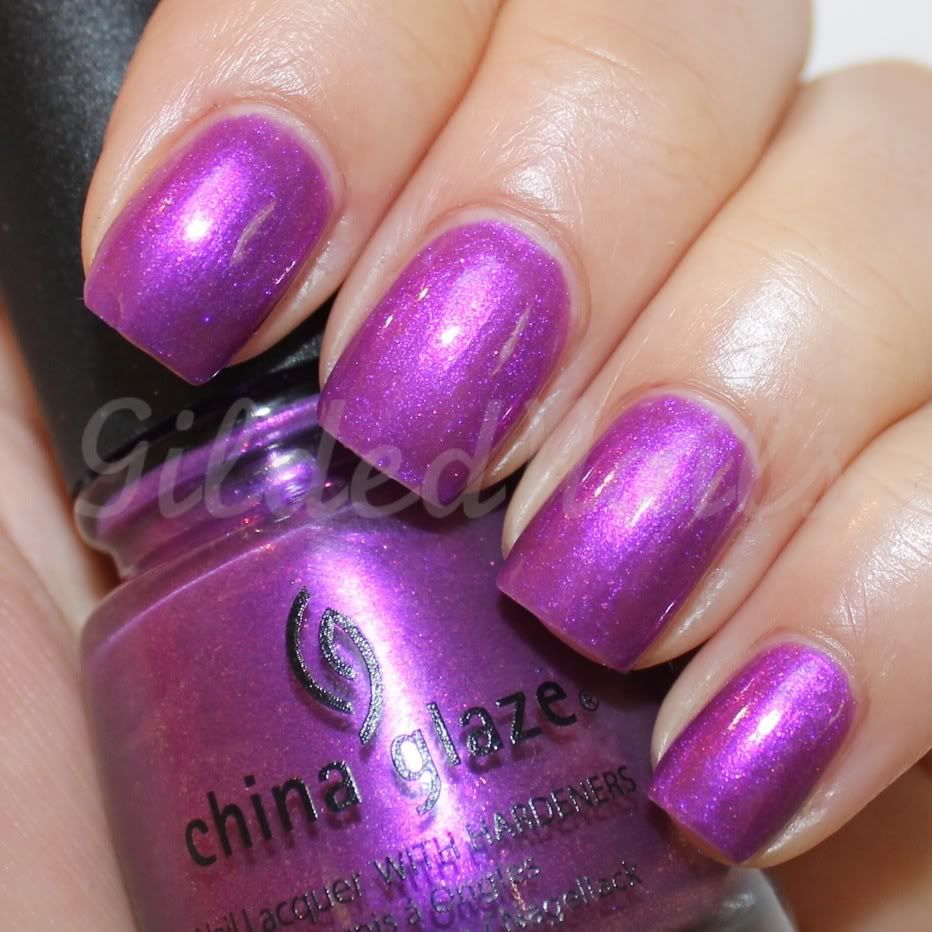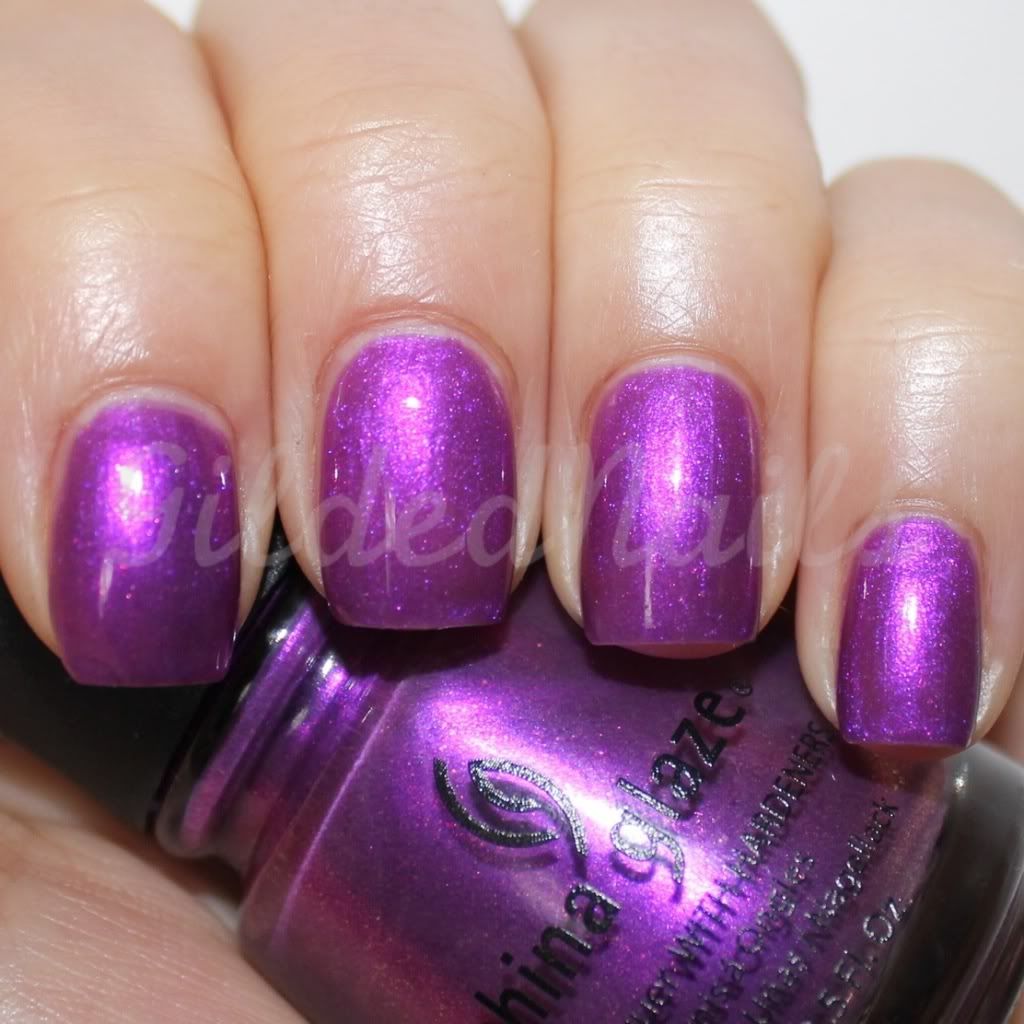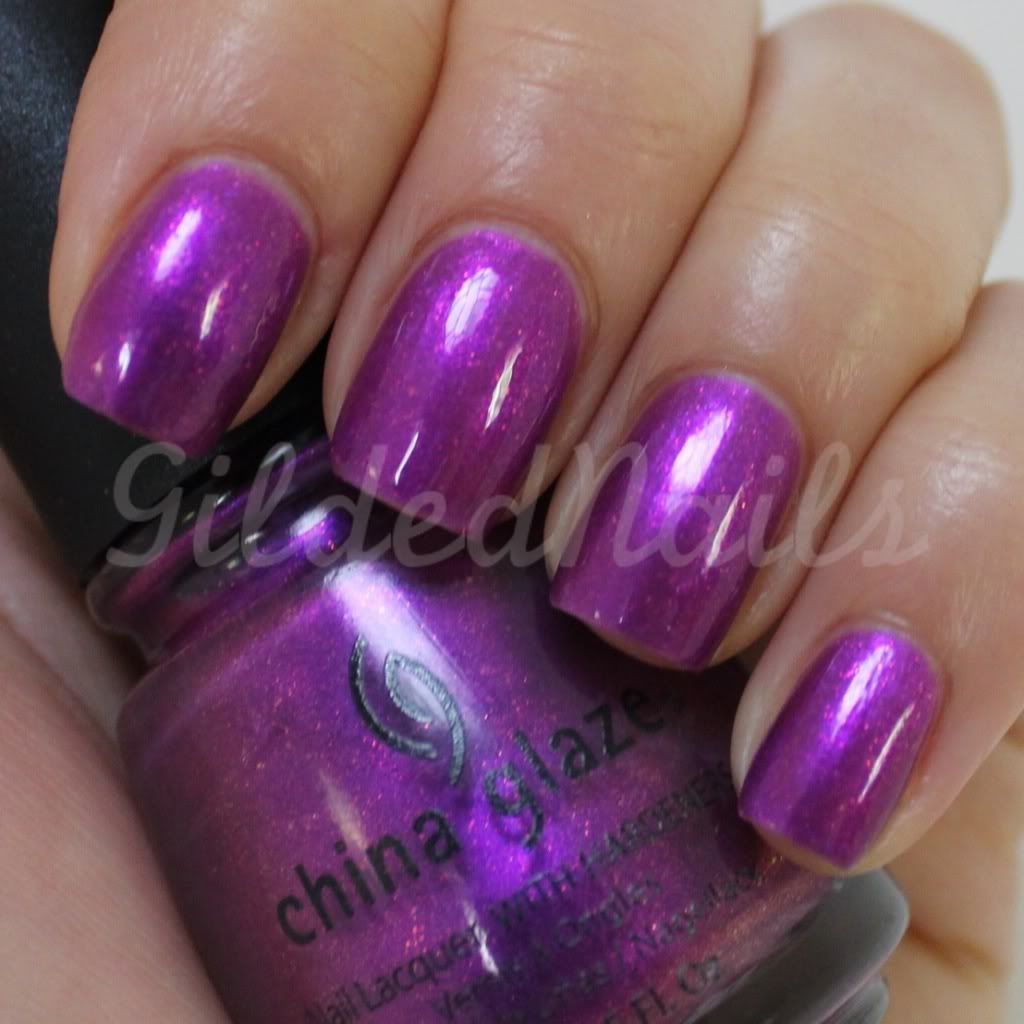 Overall, I would have to say that Senorita Bonita was my favourite with Papaya Punch and Electric Pineapple tying for second place. Except for Electric Pineapple, the colours in the collection aren't the most original, but the flakies in Senorita Bonita make it a must-have, and of course, it is hard to fault the China Glaze formula!
Thank you again Jacie!!
That's all for today! I'm off to get some much needed sleep! x