Hey everyone! Hope you are all enjoying the start of your weekend! It is raining and cold here in Sydney, but I have a pretty relaxed weekend ahead of me, so I don't mind. I'm also looking after my sister's adorable (but very cheeky!) staffy this weekend, so it will be nice to have a dog running around the backyard again....
Anyway, on to the giveaway winners!! Today I am announcing the three winners of my 1500 Follower Giveaway! Thank you so much to everyone who entered! There were over 2000 individual entries and you all wrote such lovely comments about my blog! As you may have noticed, I finished with about 2600 followers by the time the giveaway ended. A little part of me thought that maybe you had all just followed for the giveaway and would disappear once it was done! But in the weeks since the giveaway has ended I have actually gained over another 100 followers! So I'm going to take that as a sign that you are all here for the nails and not for the giveaways!
If I could give every single one of you a prize, I would, because you all mean so much to me! I have been blogging for just under a year (my one year blogiversary is on the 26 July 2011) and in that time I have met the most wonderful people! I appreciate every single follower and each and every comment you leave on my posts. Seeing how much you love my pictures and my reviews makes all the hard work worthwhile! <3
So without further ado, the winners of my 1500 follower giveaway are:
Congratulations MsMidnightBlue! You have won the complete China Glaze OMG set!
Congratulations Alyssa! you have won a complete set of the BYS Color Change polishes!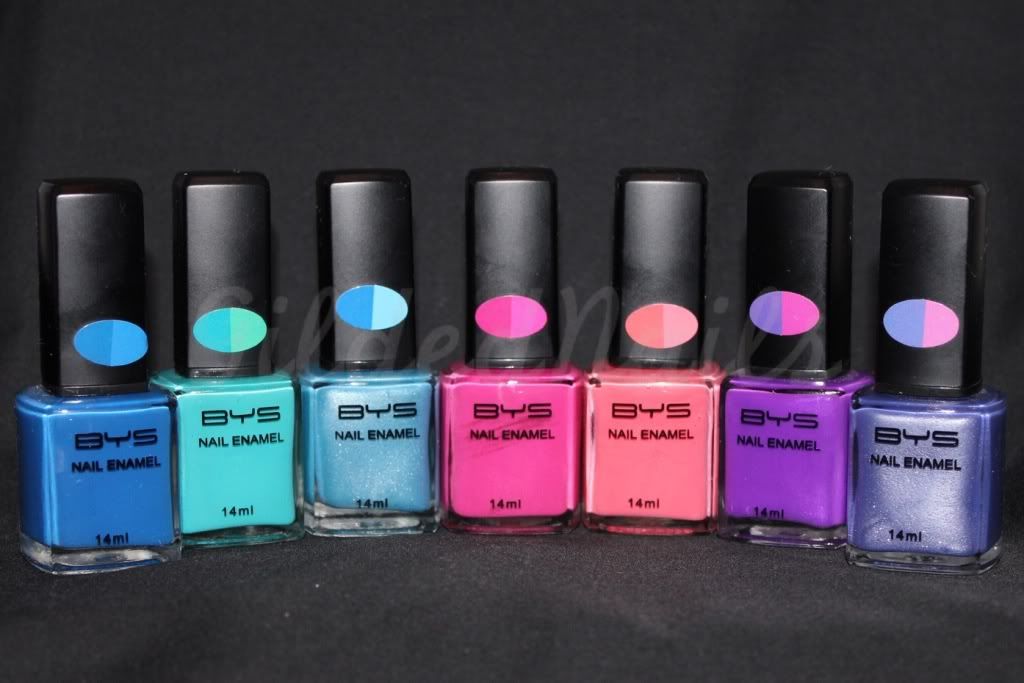 Congratulations NailsByDesire! You have won a complete set of the Face of Australia Molten Metallics collection!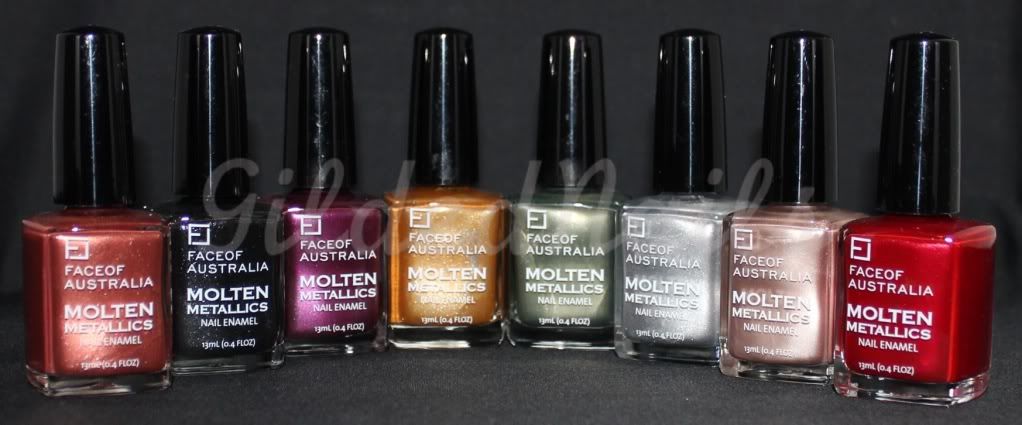 Please send me an email with your postal address in the next 24 hours! If I don't hear from you within that time frame, I will have to draw another winner, and I would rather not do that!
Congratulations again to the winners, and thank you again to everyone who entered!