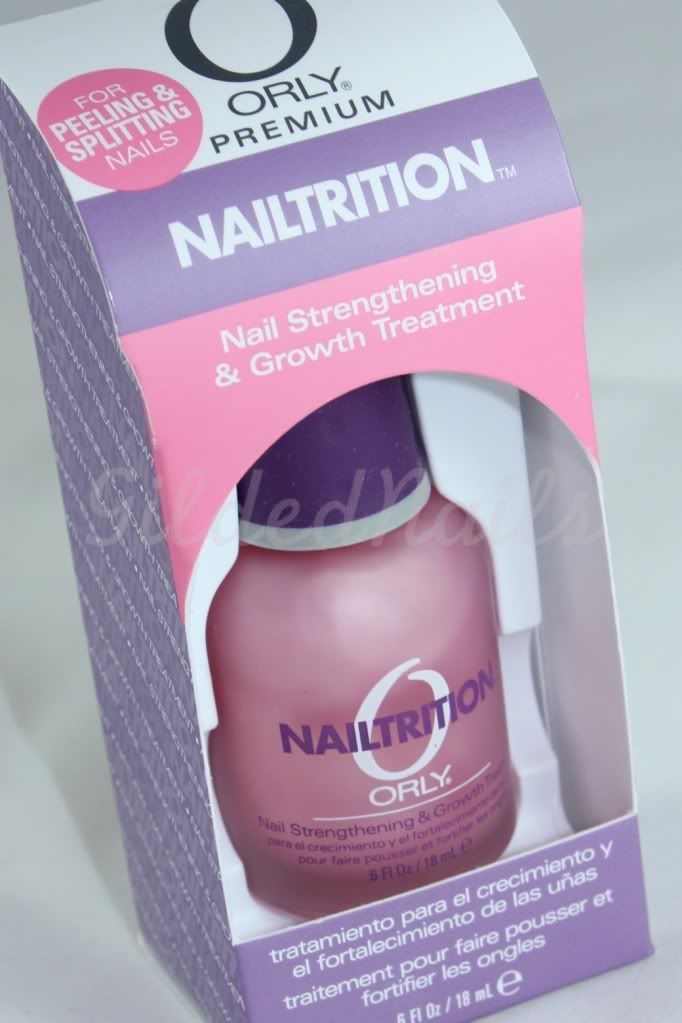 Hey everyone! Sorry for the week long hiatus. With just over four weeks left until the wedding, I'm running around like crazy trying to finalise all the outstanding bits and pieces. I am feeling a little stressed and tired, but I'm sure it will all come together nicely on the day!
For today, I have a review of Orly Nailtrition, which I have been using on my nails for the past three weeks. With the added stress of the wedding, I have noticed that my nails are suffering a little, so I was curious to see what this product would do for them.
According to Orly, Nailtrition works to relieve severely damaged, weak and slow-growing nails by stimulating the natural, healthy growth process. Nailtrition is infused with strength-promoting collagen, bamboo extract, protein and keratin which helps prevent and repair peeling, splitting, cracking and chipping. Orly recommends the product be applied daily for two weeks to reveal beautiful, longer and stronger nails.
As I said before, my nails were in pretty bad shape when I got this product. I normally hate extra large photos, but you need to see that they were honestly wrecked! Huge chunks of nail would peel off without any encouragement at all leaving a wafer thin piece of nail which subsequently would split and crack. This meant eternal nubbins and many tears. Check out the carnage below.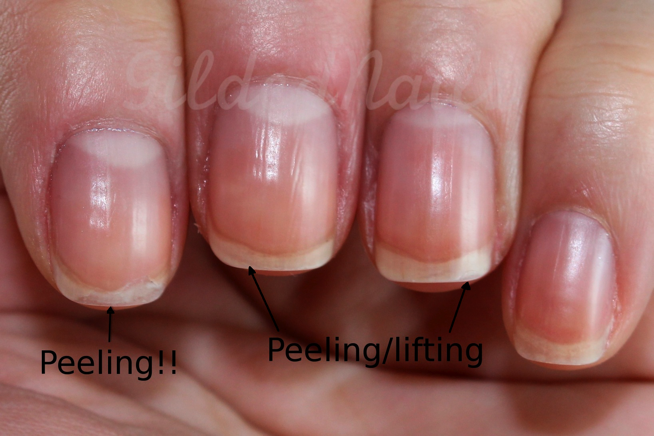 As instructed, I applied Nailtrition to my nails on a daily basis. Because it has a pink hue and a subtle shimmer in it, most times I wore it all on its own, but I also used it as a base under other polishes.
After two weeks, I definitely noticed a significant improvement in my nails. My nails felt stronger and the peeling had subsided considerably. I was pretty impressed, but I felt the product could do even more with a little more time, so I extended the trial to a third week. I think the results speak for themselves! The two photos below were taken three weeks after starting the treatment. The first one shows what the polish looks like on the nails, and the second is of my naked nails in all their glory.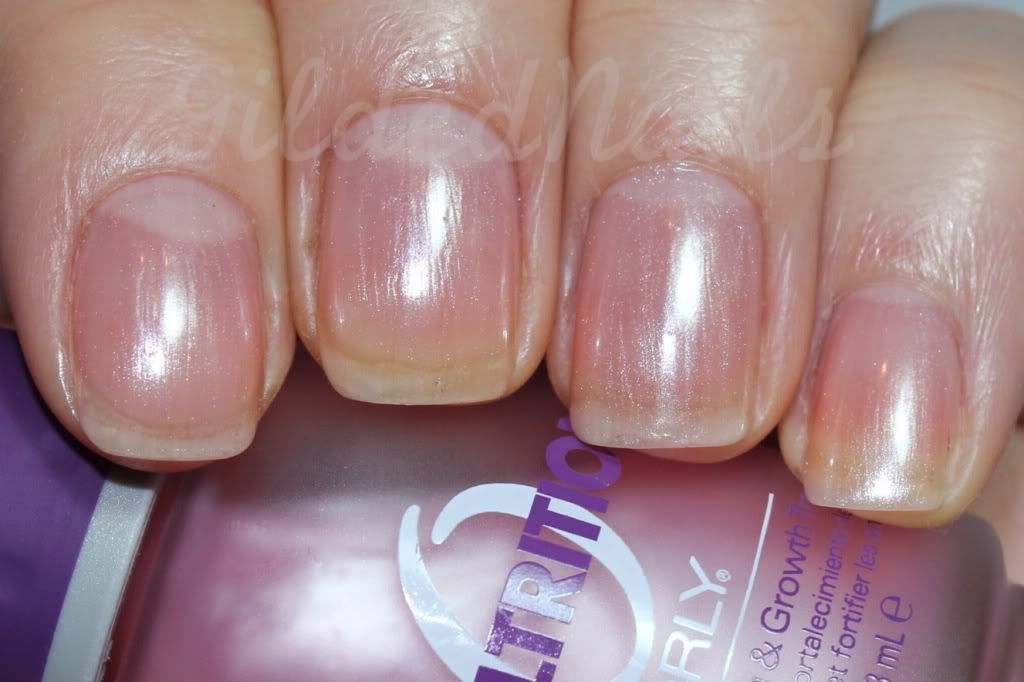 You can see how my nails have grown considerably, and the new nail at the base looks pink and healthy! The tips still look a little unattractive, but there is little you can do for a nail at that point, except for file it down and wait for the healthy nail to grow out with the help of Nailtrition!
My verdict? Despite using OPI's Nail Envy for years, I am seriously considering converting to Orly Nailtrition. I'm not going to lie, I was a little skeptical as to whether this product could stop peeling and splitting in my nails, but it seems to have made a real difference to the health of my nails.
Unfortunately, because I have the coordination of a newborn colt, I broke one of my nails last week in a run in with my car door, so I'm back to nubbins again! However, the peeling and splitting is definitely subsiding and my nails are looking healthier every day! Hopefully with continued use, they will be in tip top shape for my wedding!

The items featured in this post were provided for review. For further information on GildedNails' Disclosure Policy, please
click here
.