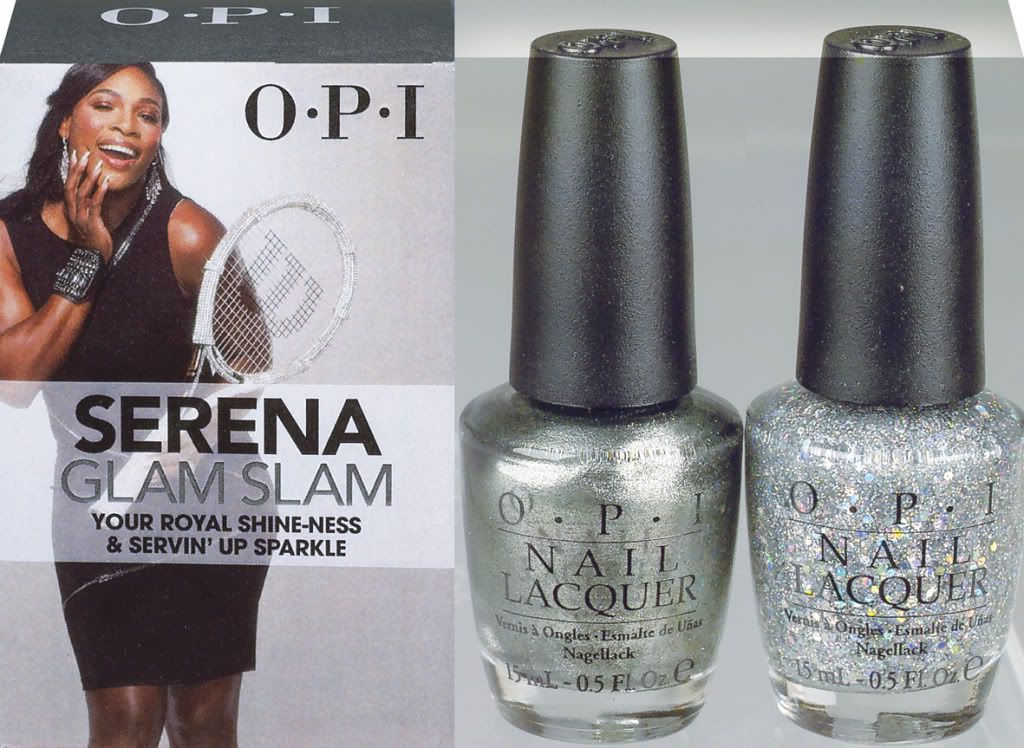 Hey Everyone! Today I have swatches of the second set from the Serena Williams Glam Slam! England collection which features Your Royal Shine-ness and Servin' Up Sparkle.
When I first saw the press releases for this set, I was a little disappointed to be honest. I thought it was just another metallic silver with the same glitter top coat as the other set.
Thankfully, I was pleasantly surprised by Your Royal Shine-ness (YRS) once I applied it! Unlike the other silver metallics/foils in my collection, YRS has fine gold glitter in it which brings a little warmth to the polish and gives it a kind of "old world" look, like expensive polished silver. It applied very easily, with minimal brush stroke marks and dried very fast. This was two coats, without a topcoat.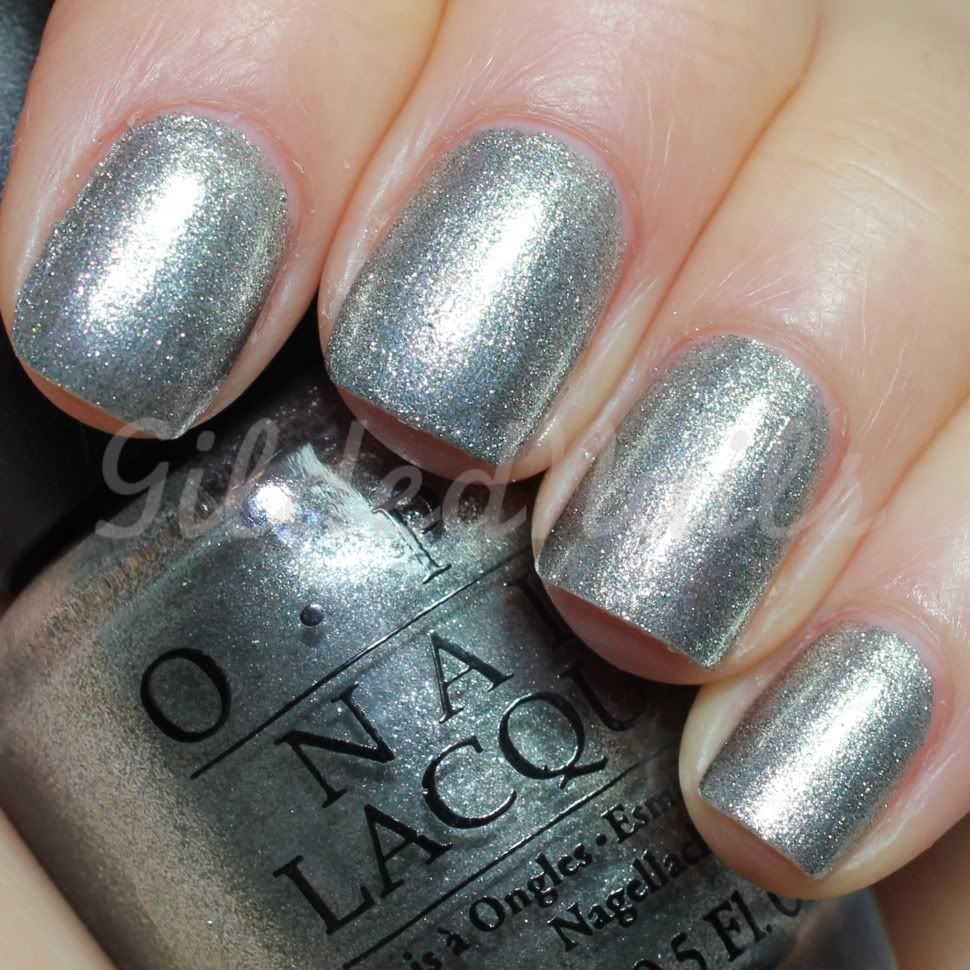 I then added two coats of Servin' Up Sparkle, which is a clear "topcoat" polish with

silvery holographic glitter and holo hexagonal sequins. In bright lighting, this combo definitely sparkles,

however, I think I would have liked a different coloured glitter top coat in this set, so there was a bit of contrast between the base colour and the top coat. It is still a really gorgeous combo, but I feel like Servin' Up Sparkle gets a little lost on top of YRS.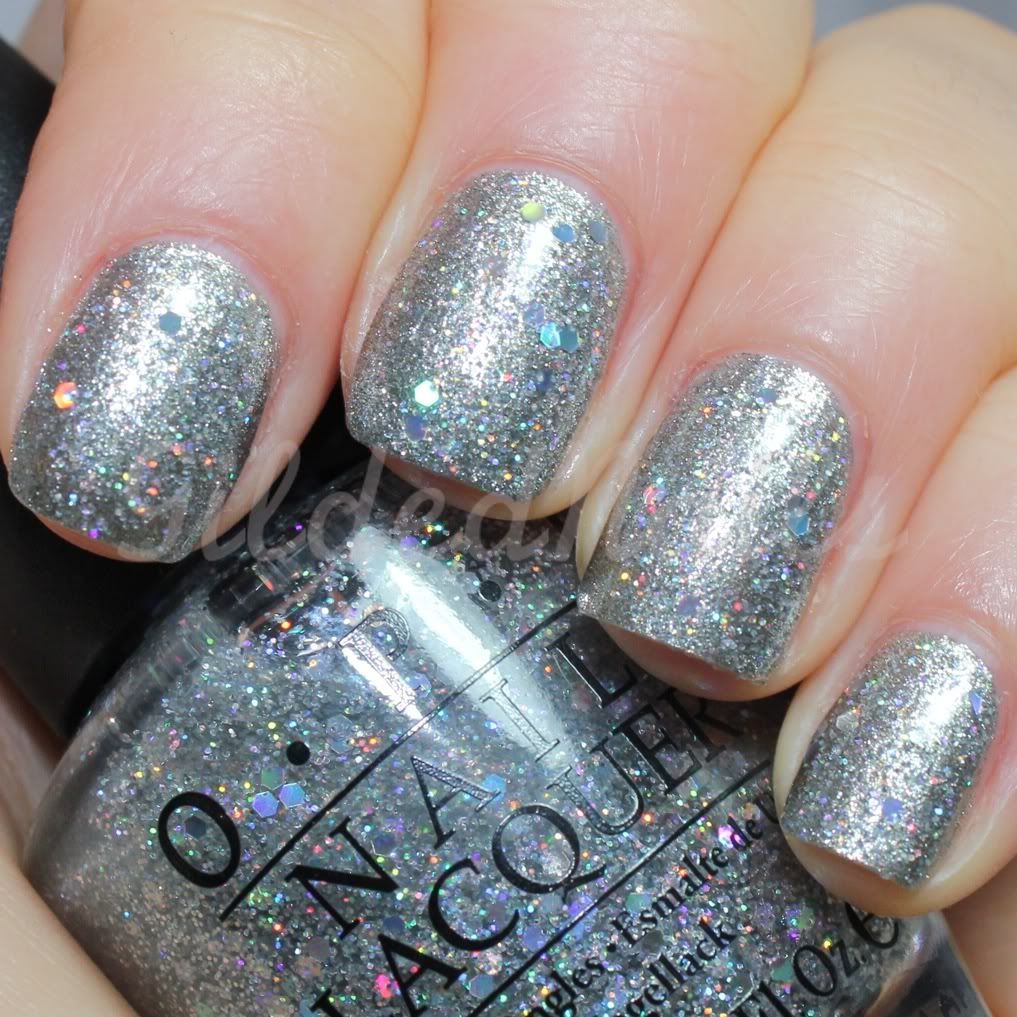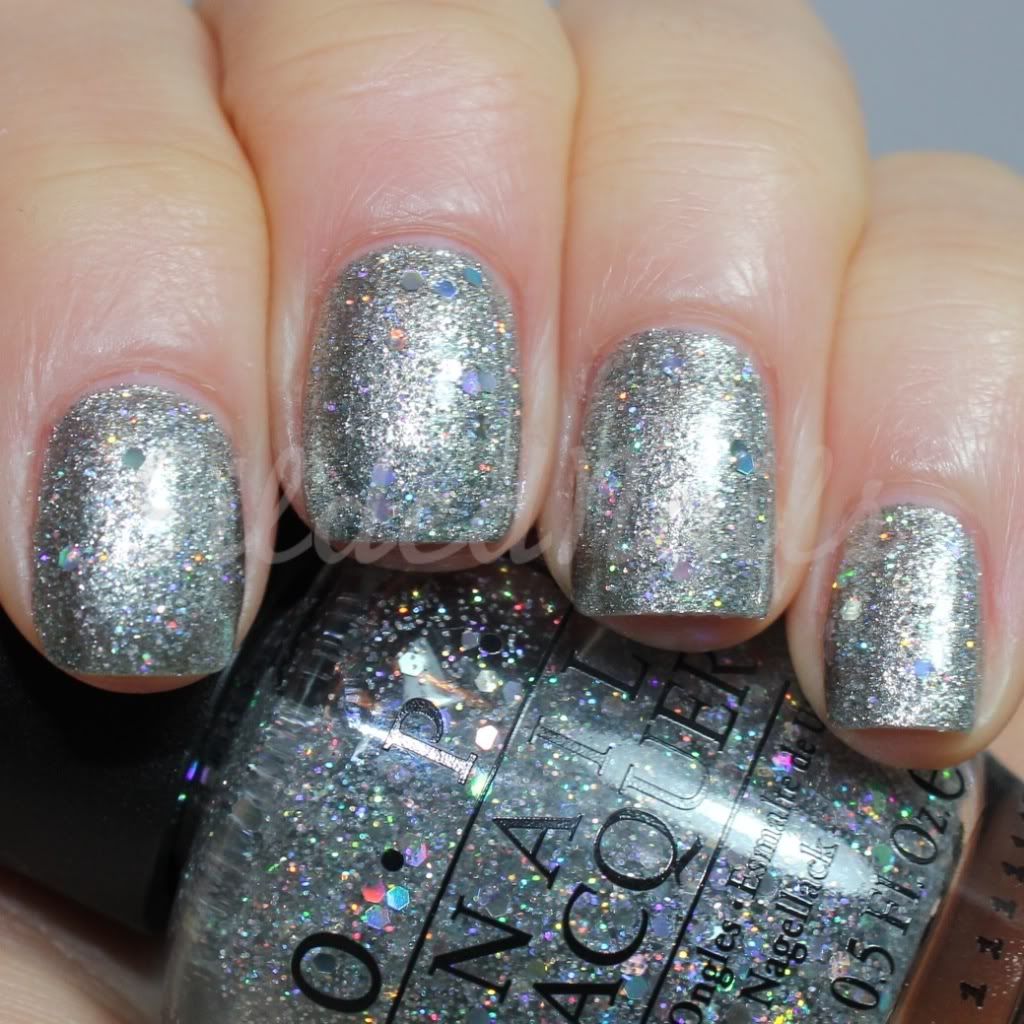 Overall, I'm really diggin'
all three of the polishes in the Serena Williams Glam Slam! England collection, but I think the Grape... Set... Match duo is my favourite out of the two.
Which one do you like better?
Glam Slam! England is available in leading salons and David Jones stores nationally July 11th, $19.95RRP. For your nearest OPI stockists contact 1800 358 999 or visit www.opi.net.au.

The items featured in this post were provided for review. For further information on GildedNails' Disclosure Policy, please
click here
.