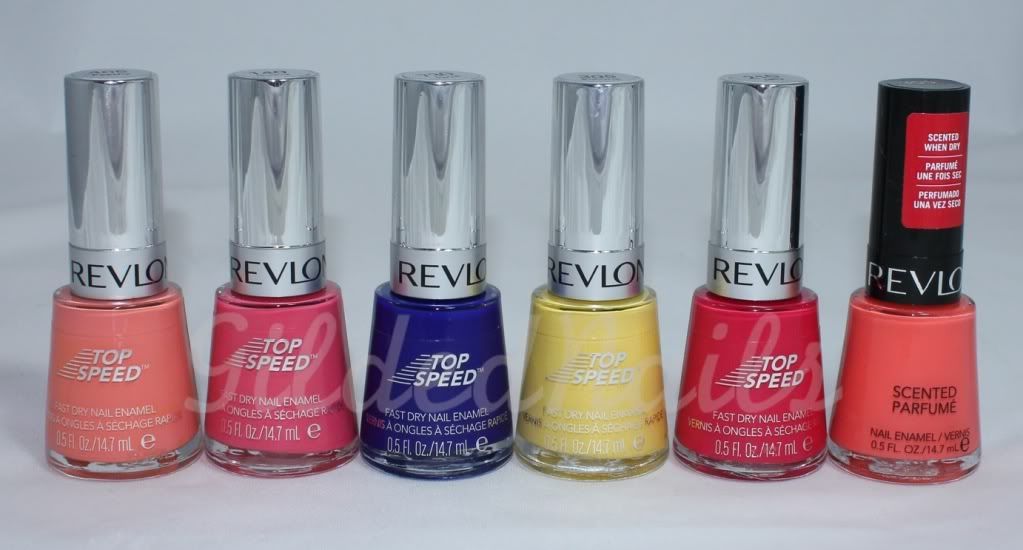 Hey everyone! A couple weeks ago, the lovely Diana from the girl with a bow kindly sent me a bunch of the new Revlon Top Speed polishes that I had been lemming and today I'll be showing you swatches of one of the colours, #405 Peachy.
Peachy is a orange leaning light coral cream. I had to use three coats to get even coverage because it was still patchy after the second coat. Naturally, it dried quickly being a Top Speed!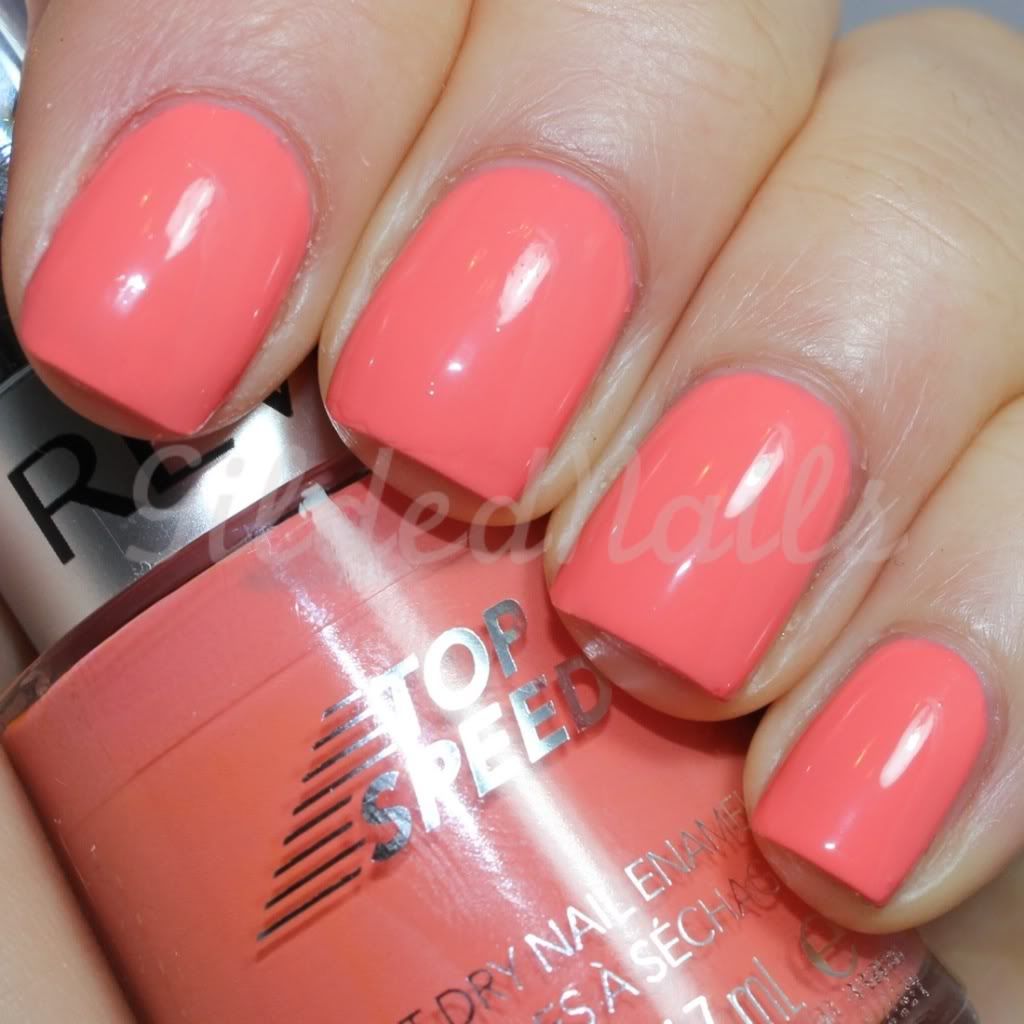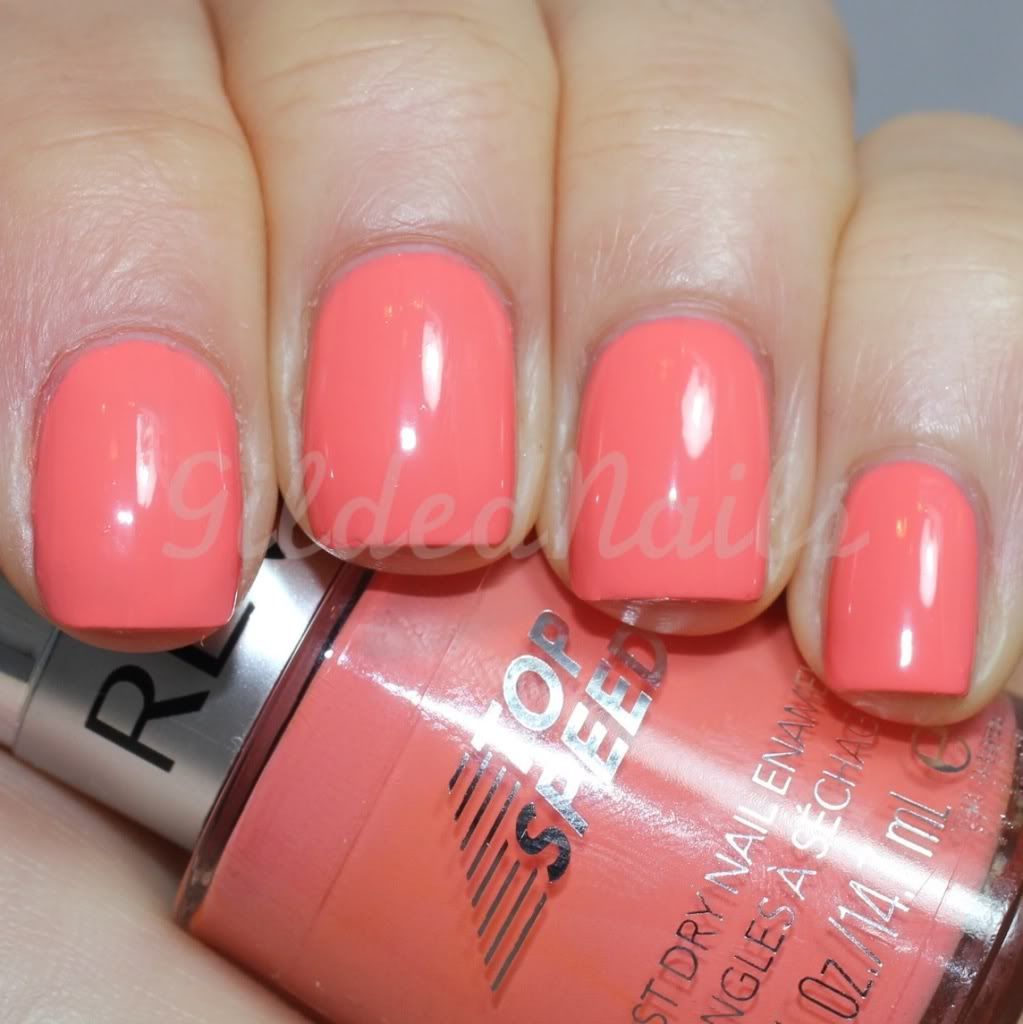 I can't even express how much I love this polish! It is such a fantastic shade of coral! This is going to sound crazy, but my nails look almost good enough to eat with this polish on! Don't ask me why, but they just do! (I promise I don't make a habit of eating nail polish! ha!).
One thing that really impressed me was the fact that Peachy actually had a pretty glossy finish when it dried, unlike other quick drying polishes I have tried before (including Revlon's Top Speed in Royal) which have dried to a satin, rubbery finish, kind of like the Orly Plastix polishes. I'm not a fan of satin finish polishes, so its great that Peachy doesn't do this.
Peachy also reminds me a little of Essie's Tart Deco. What do you guys think? If I remember, I'll try and do a comparison so we can see how close they are.
Thank you Diana for sending these to me! I love all of them and can't wait to try the others!

P.S Guess what. I am finally announcing the winners of my 1500 follower giveaway in my next post. No joke! <3