Hey everyone! Before I get to today's post, I just wanted to let you all know that yesterday I changed my commenting platform for the blog and I'm now using Disqus. So far it seems to be working well and it makes it so much easier for me to reply to specific comments. I'm slowly working my way through all the unanswered comments, and I should be done replying soon.... I hope it makes commenting easier for you as well :D
I also quickly wanted to say how stoked I am with the response to my BB Couture Giveaway! Since posting it last night I've had over 120 individual entries already! And some of you guys have honestly made me bust a gut laughing at the things you have written in the comments!! Keep them coming!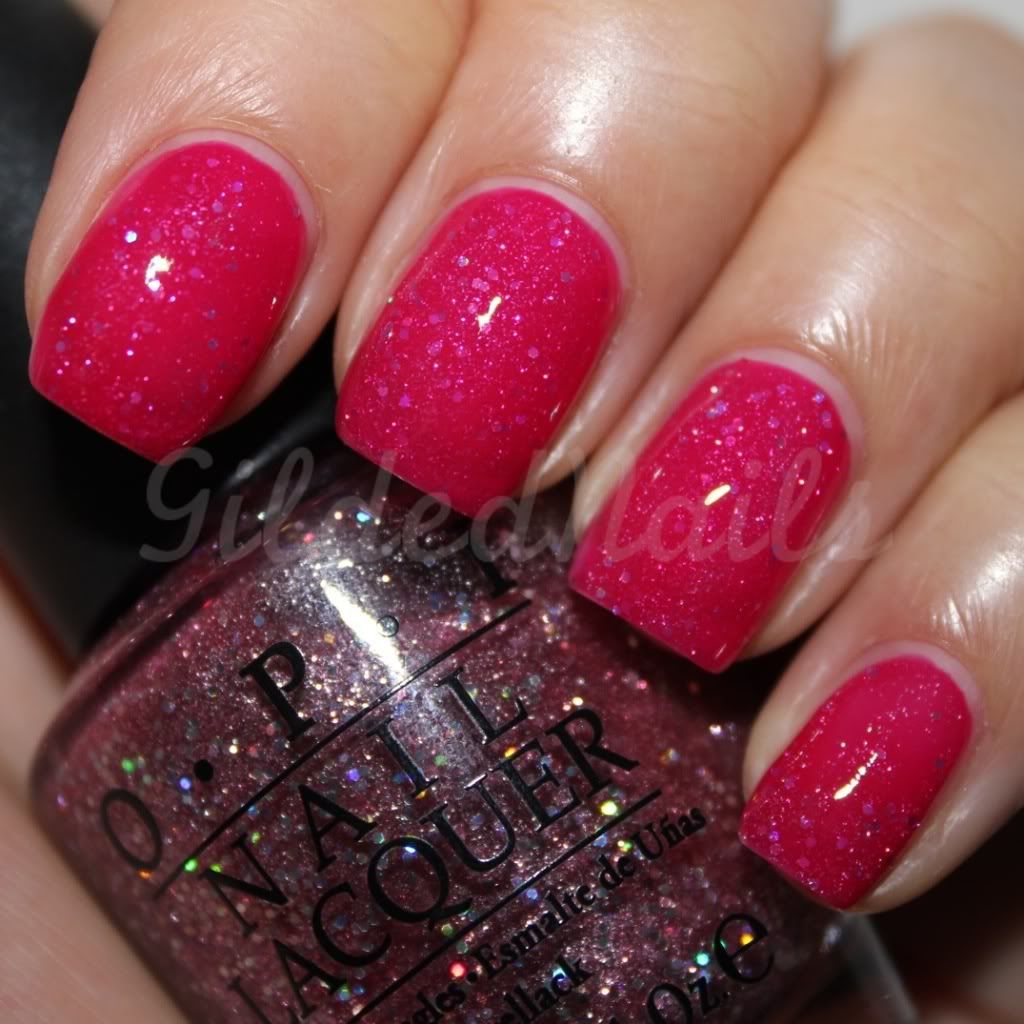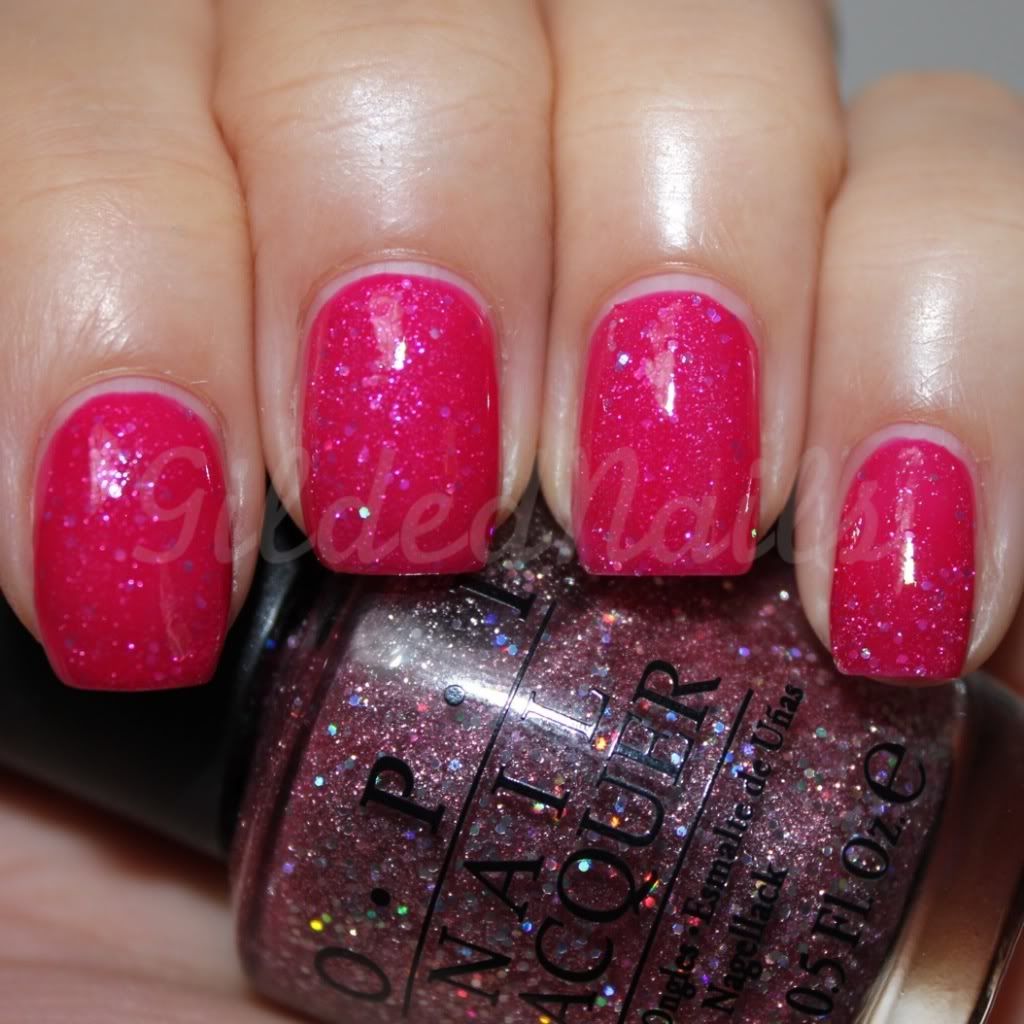 To achieve this look, you need to use a jelly or "sorbet" polish like the ones released with the OPI Texas collection and a glitter polish, like the ones released with the Katy Perry collection. Paint one coat of the jelly, then one or two coats of the glitter polish, and then add another thick coat of the jelly over the top.
The final product is squishy, glittery, jelly goodness!
I personally think @the_asian_girl did a far better job than I did, but I still love the way my mani turned out! You should definitely check out her other swatches on her tumblr page!