Hey everyone! Today I'm back with some swatches of a new collection from the Aussie brand, Face of Australia.
As the name suggests, the Molten Metallics collection features 8 gorgeous polishes in various rich metallic hues. I have never tried Face of Australia polishes before, so I was really excited when these showed up at my post office! I'll be honest, I'm not usually a fan of metallic/frosty shades, but some of these polishes really impressed me!
For the sake of my hands, I'll be showing you this collection in two parts.......
Bronze - Bronze foil with shimmery silver microglitter. I wasn't sure about this one in the bottle because it looked quite orange, but on the nails it was lovely! Application was even and smooth and only needed two coats.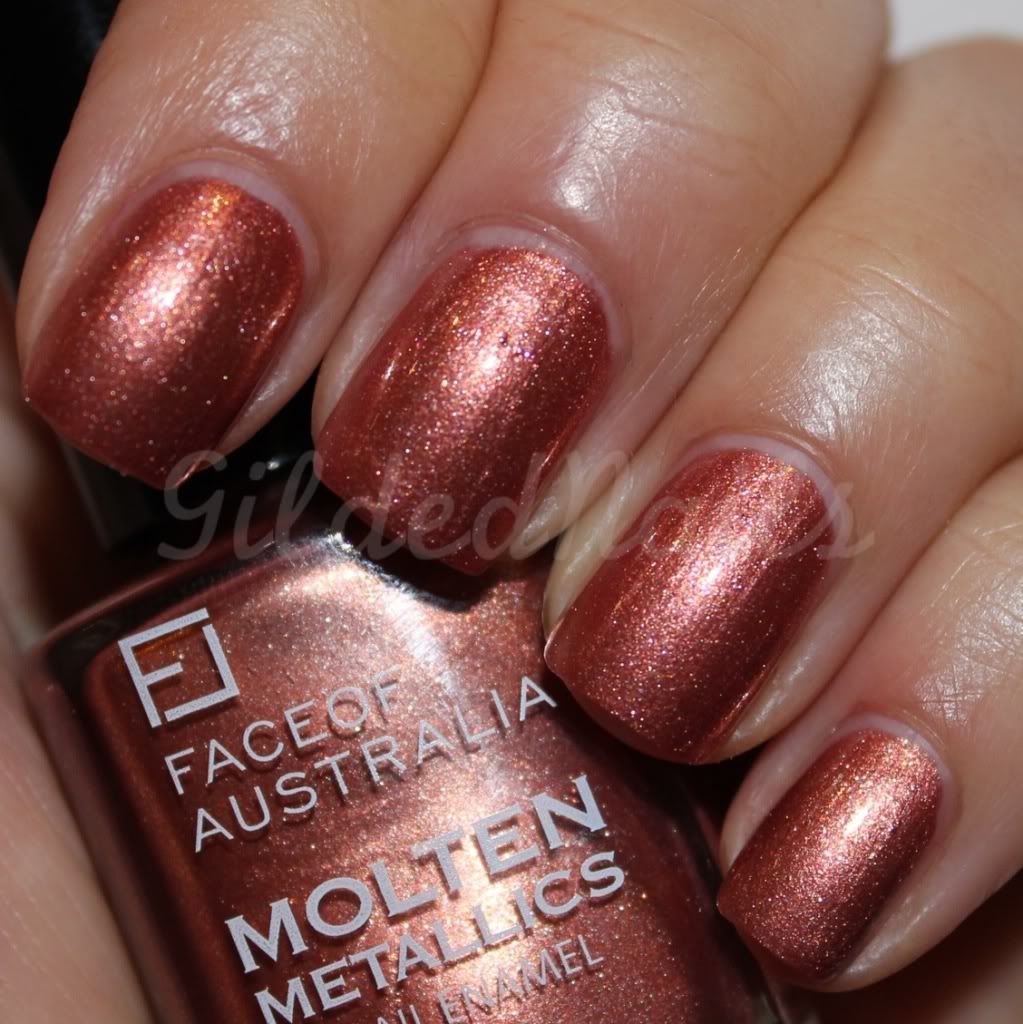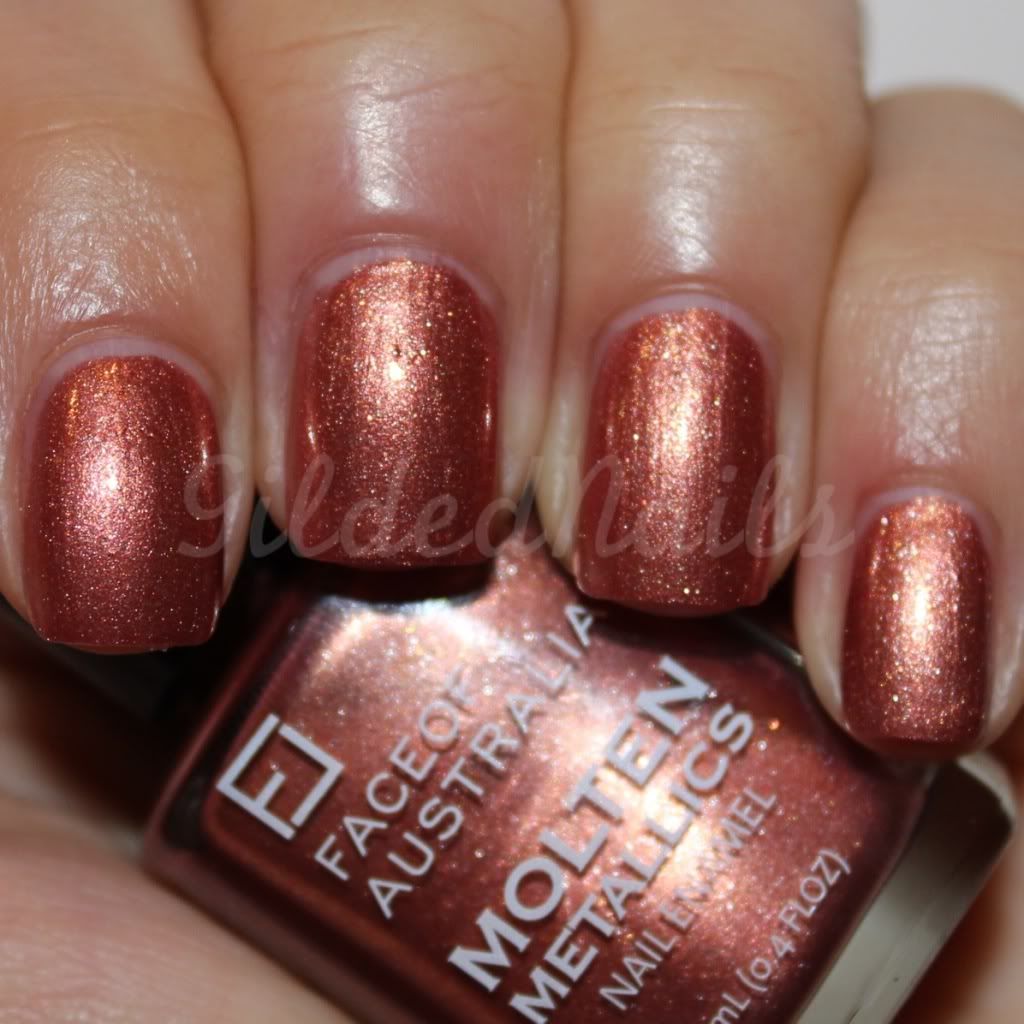 Amethyst - Deep purple metallic with silver shimmer. I loved the colour of this polish but I wasn't too crazy about the brush strokes. However, if you have a careful hand (which I don't!) this could be a really awesome polish because once again, application was fantastic and only needed two coats.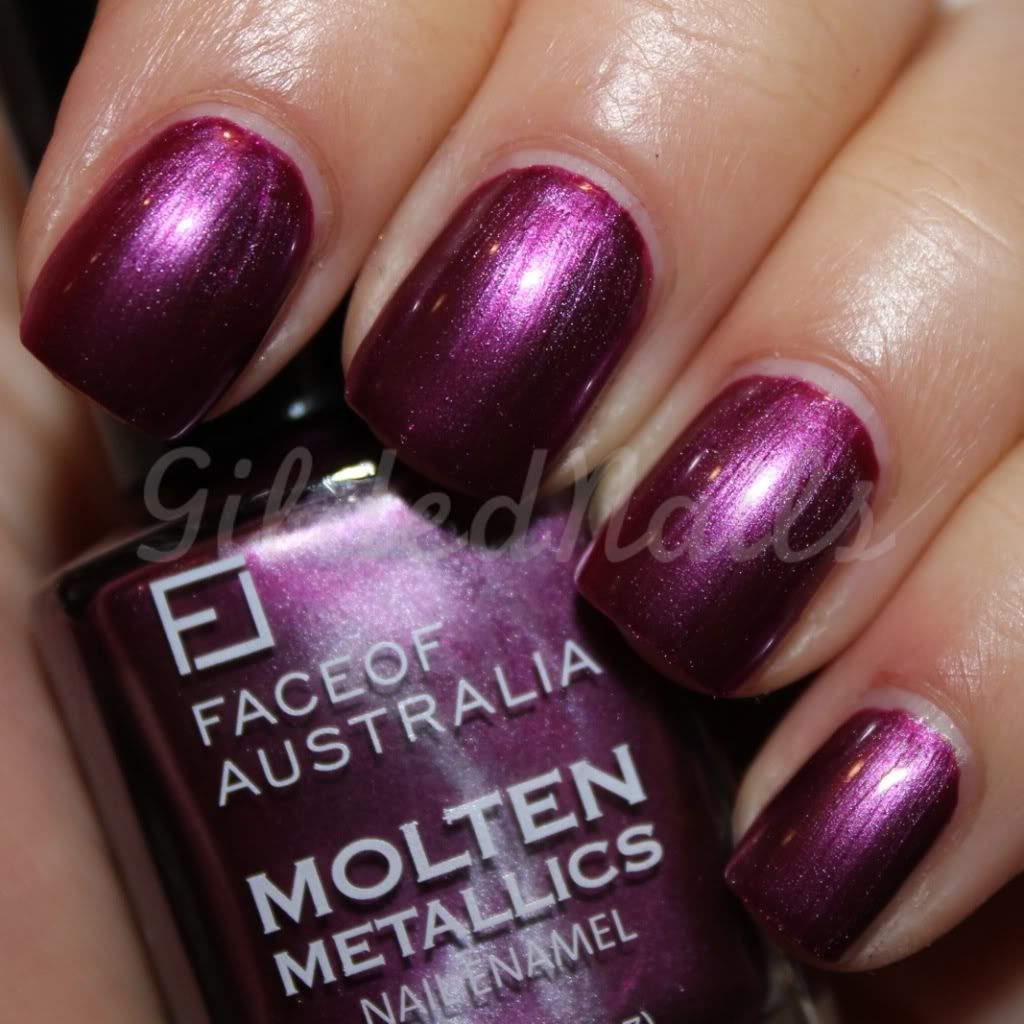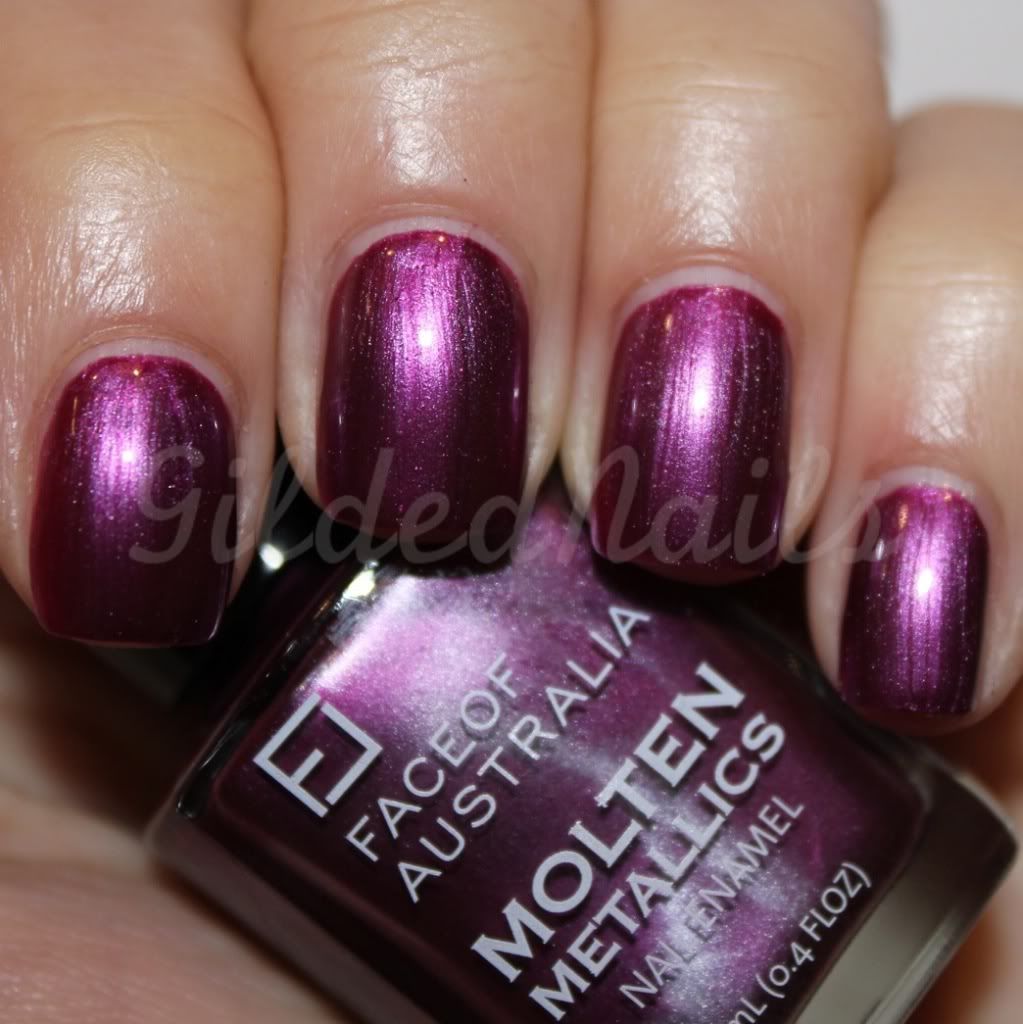 Titanium - Shimmery silver foil. I love silver foils like this! They remind me of New Years Eve parties for some reason! Again, application was a breeze with two coats. Look at how shiny this baby is! Love!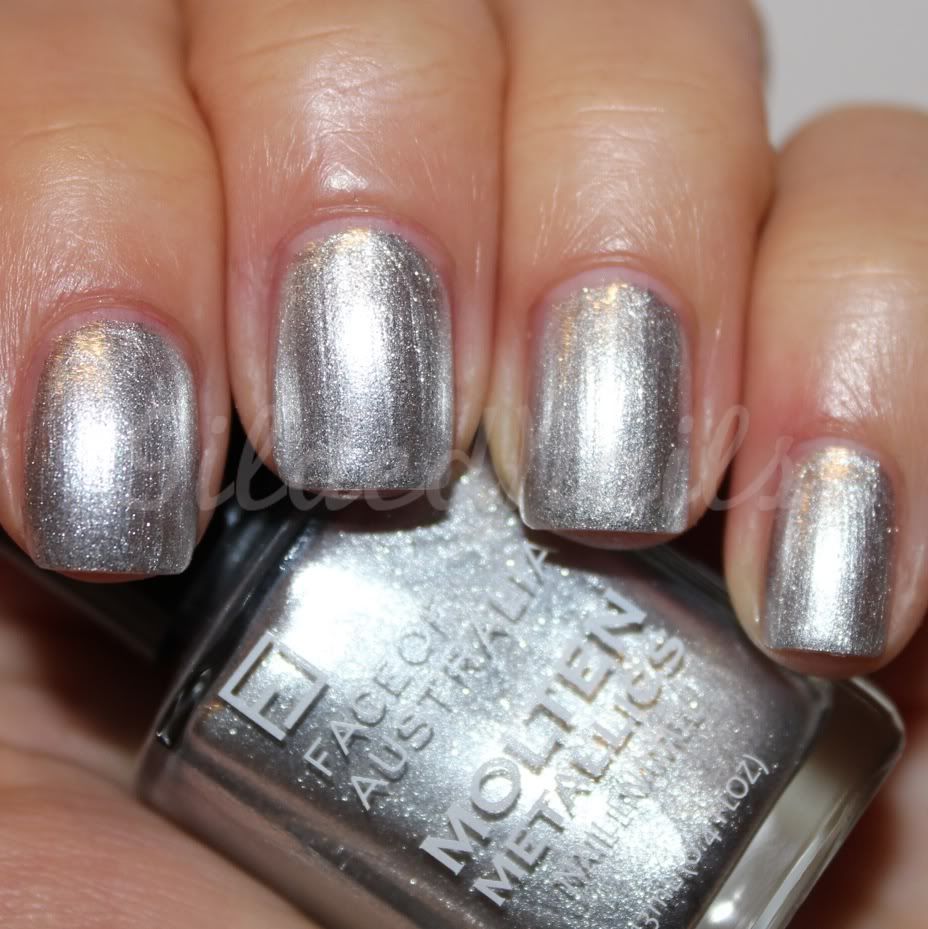 Verdigris - Olive green foil with gold microshimmer. This was totally unexpected, but this one is my fave out of the four colours in today's post! I'm a massive fan of the military/urban army trends we have been seeing for autumn/winter here in Australia, so naturally this olive green polish makes me giddy! This was two coats.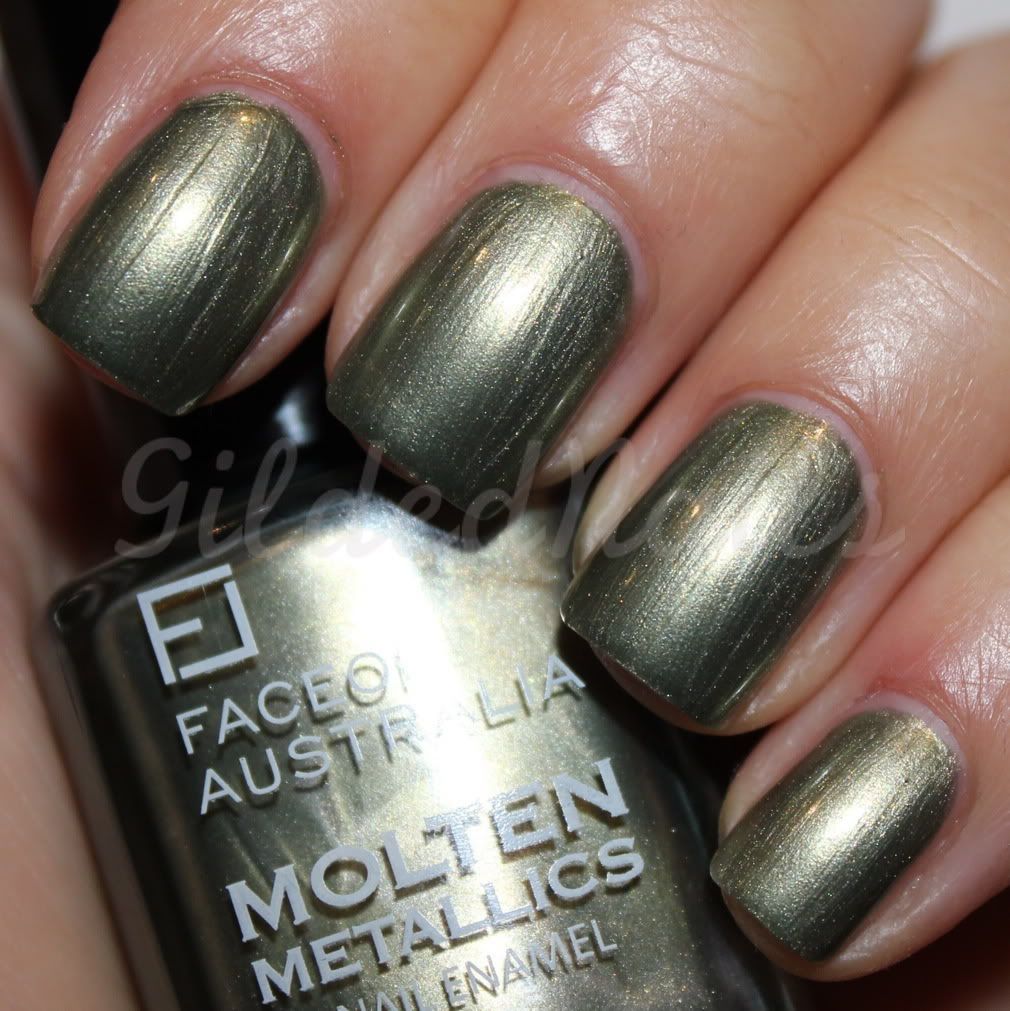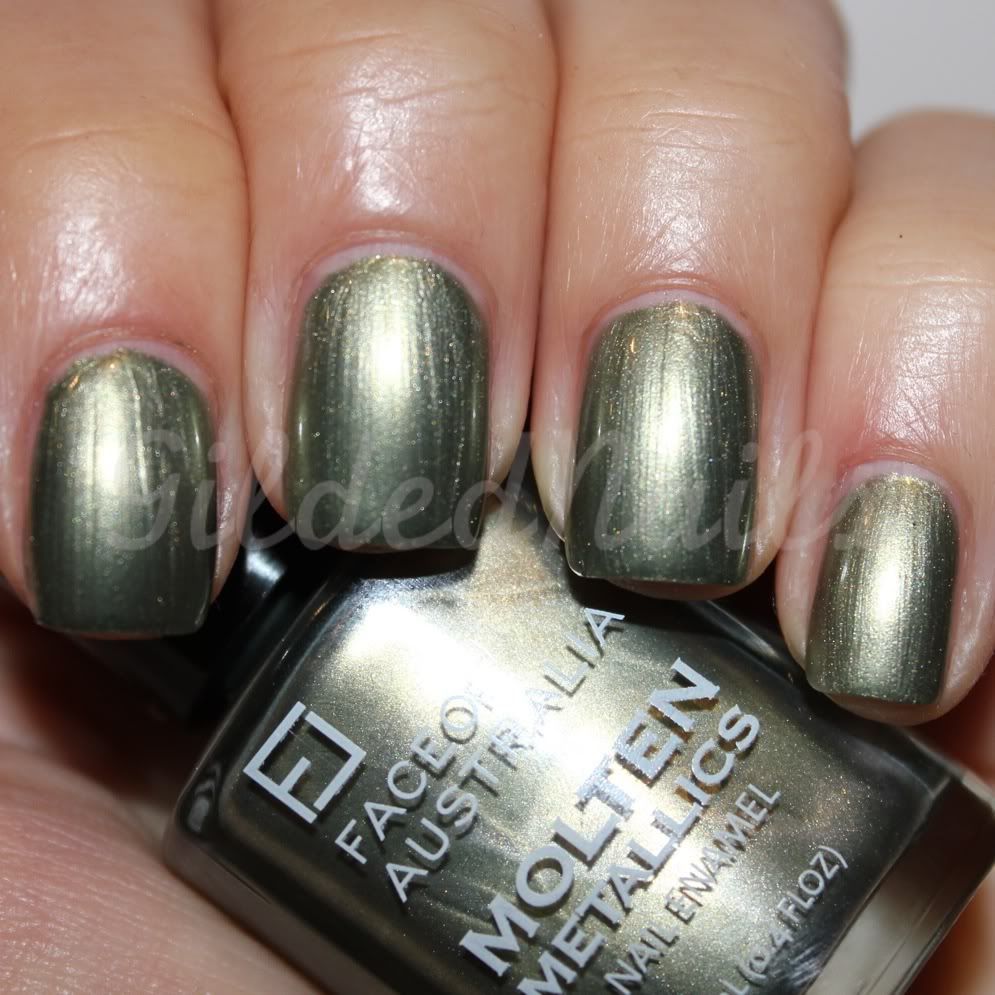 Molten Metallics is a limited edition collection that is due to be released in May and will be stocked in Priceline, Kmart, Big W and other selected pharmacies. The polishes in this collection retail for $4.95AUD each - which is a bargain if you ask me!
Face of Australia polishes are toluene, formaldehyde and dibutyl phthalate free and you can learn more about the company and their products here.

The items featured in this post were provided for review. For further information on GildedNails' Disclosure Policy, please
click here
.