Hey everyone! Hope you are all having a great week! I'm having one of the busiest weeks ever!! I started my new job, which is going great and I have also been on overdrive with the wedding planning! Only 4 and a half months to go until the big day! Time is passing so quickly!
Anywhooooo.... a couple of weeks ago I was reviewing my nail polish wishlist and decided it was time to bite the bullet and order some BB Couture polishes! I have been lemming a heap of their polishes for ages and I couldn't resist any longer! As Overall Beauty were the only e-tailer I could find that shipped BB Couture to Australia, I placed the order with them. One of the polishes I bought was this little stunner, Man Bug.
Man Bug is a blue green jelly with gold and green microglitter. Its a tad sheer, but builds up with each coat. I used three coats here and WOW!!!! How gorgeous is this polish!!!!!! You should definitely click on the pics to check out the glitter in this one!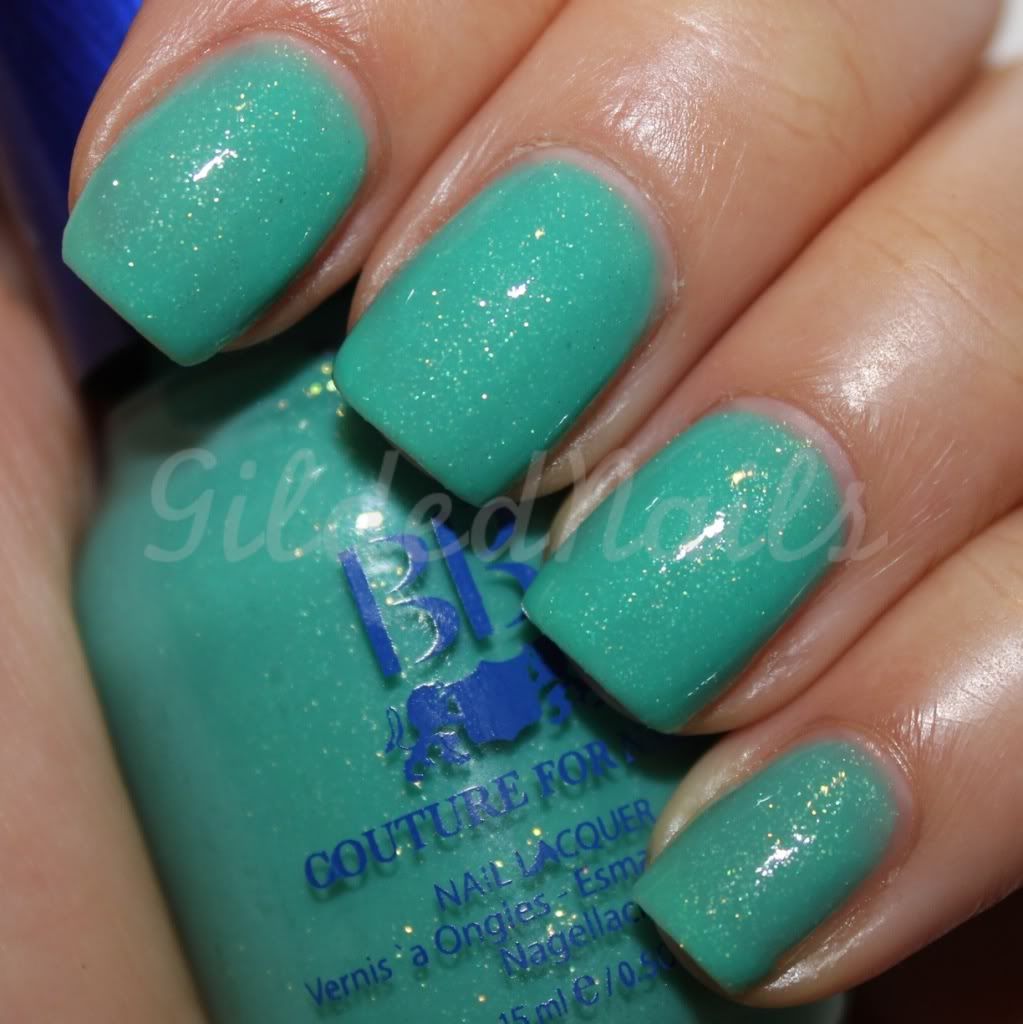 Now for the exciting news! The amazing Kim from Overall Beauty included a couple of bottles of polish in my package...... FOR A GIVEAWAY!!! Thank you so much Kim!
Up for grabs are two brand new bottles of BB Couture polish, Love
Bug and Daisy Dweller! Perfect spring colours for my northern hemisphere readers!
Simply fill out the form below for your chance to win these!
The competition is open internationally and will close on 25th April 2011.