Hey everyone! If you can't already tell, I'm kinda obsessed with holo polish at the moment. And when I say kinda, I mean A LOT!

So naturally I have another holo polish to show you today! But it's not any regular holo - it's my very first franken! And it's a black holo! Gah! I can barely contain how excited I am about this little creation of mine.

I honestly can't provide an accurate recipe because I was mixing all sorts of things together like a mad scientist but I know I put the following products in there:

China Glaze Liquid Leather
OPI DS Desire
OPI DS Original
OPI My Private Jet (non-holo)
Spectra Flair Flex Liquid Silver Powder (from ebay)

I have been searching for an amazing black holo for ages and I think this might fill the void!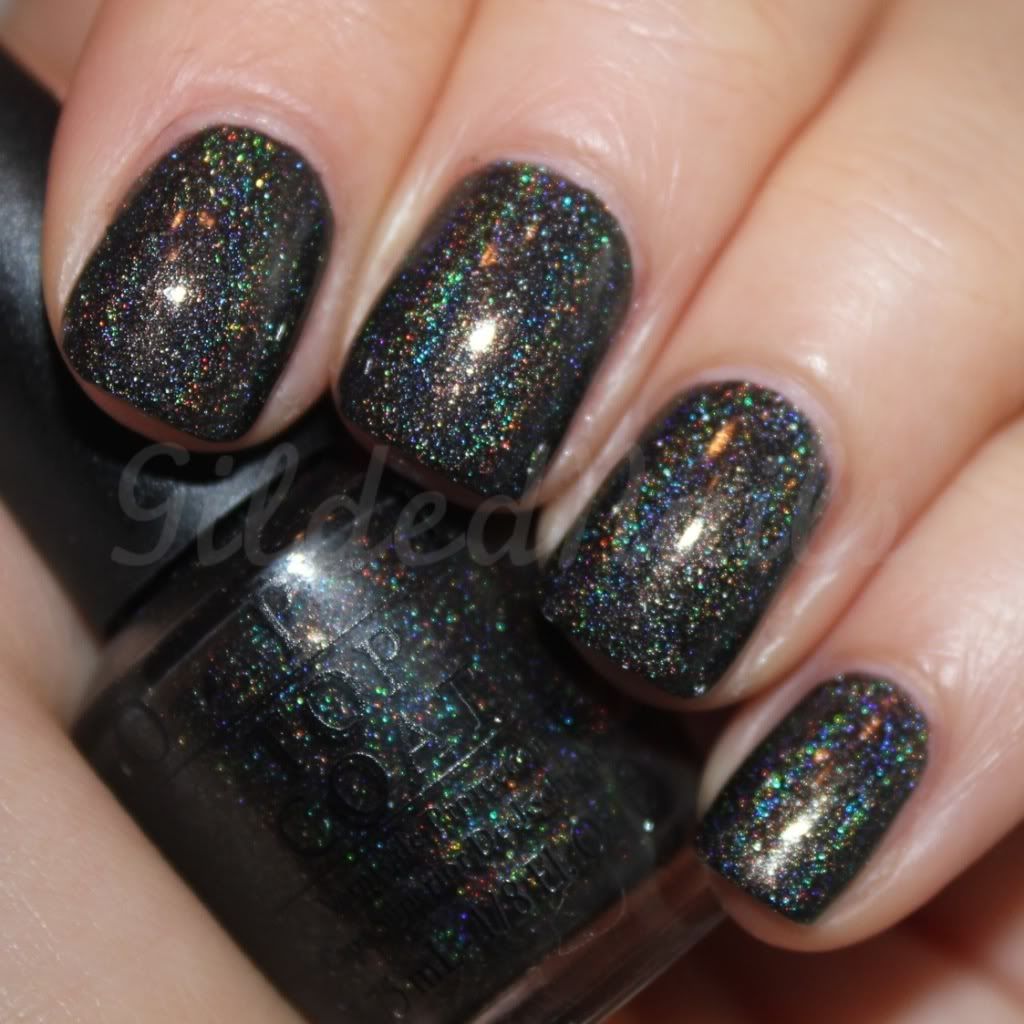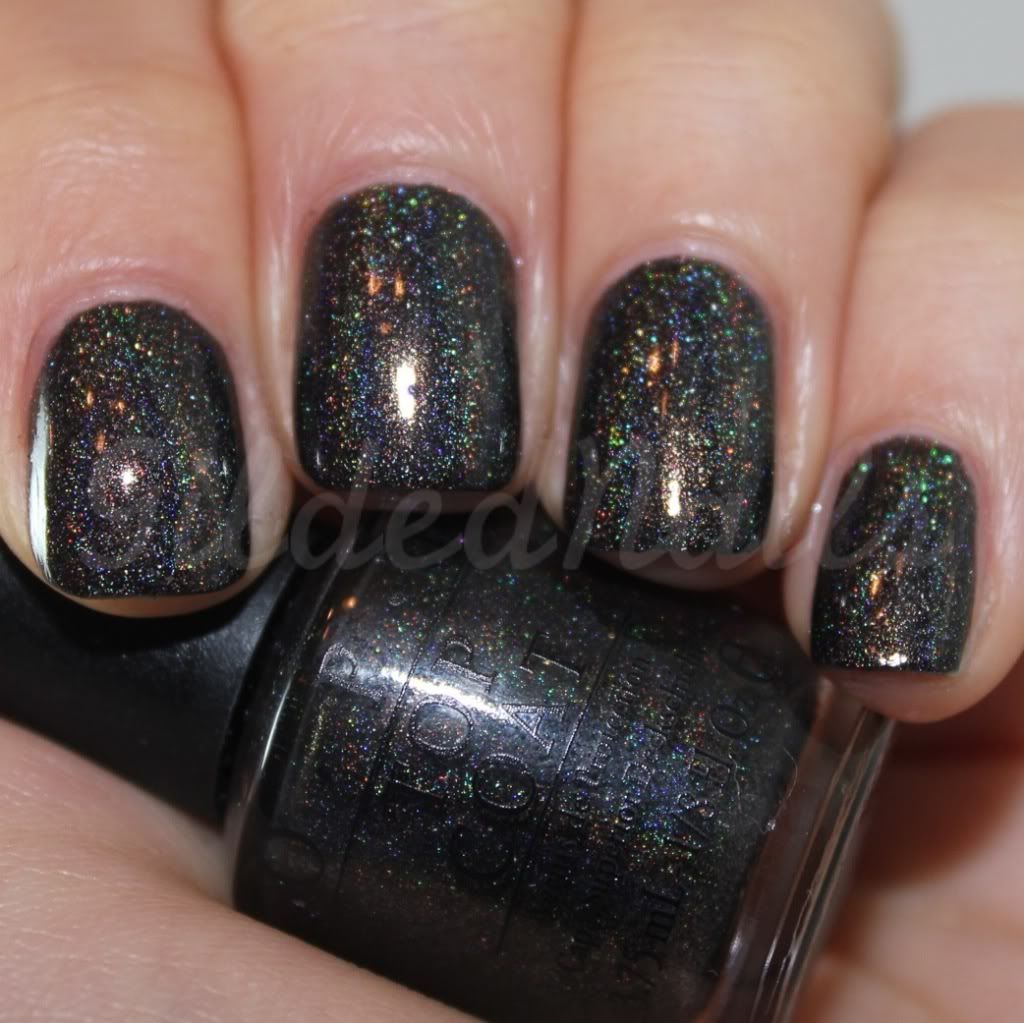 Sorry for the blurry pics. The holo effect made my camera freak out!