Hey everyone! Sorry for the gaps between posts. With only 60 days until the wedding I'm in planning overdrive! But it is all coming together, so the hard work is paying off!
I have so much stuff to swatch and review but today I just had to show you guys some sneak peek swatches of the upcoming OPI Touring America collection!
The Touring America collection is OPI's tribute to America's unique landscape, cultural heritage and diversity, and iconic locations such as Hollywood, Memphis, Milwaukee, New Orleans and New York City.
I have been lucky enough to travel to the USA twice and can honestly say it is one of my favourite travel destinations, so naturally I am really excited about this collection!
The Touring America collection features twelve new shades:
I Eat Mainely Lobster – Rich coral with golden microshimmer
My Address is "Hollywood" – Rose pink with golden microshimmer
Are We There Yet? – Bright melon with golden microshimmer
Honk if You Love OPI – Dark vampy grape creme
Road House Blues – Dark blue creme
Color to Diner For – Rosy red with golden microshimmer
I Brake for Manicures – Eggplant-plum creme
Suzi Takes the Wheel – Grey-green creme
French Quarter for Your Thoughts – True grey creme
A-taupe the Space Needle – Creamy rich taupe creme
Get in the Expresso Lane – Dark brown creme
Uh-Oh Roll Down the Window – Olive green creme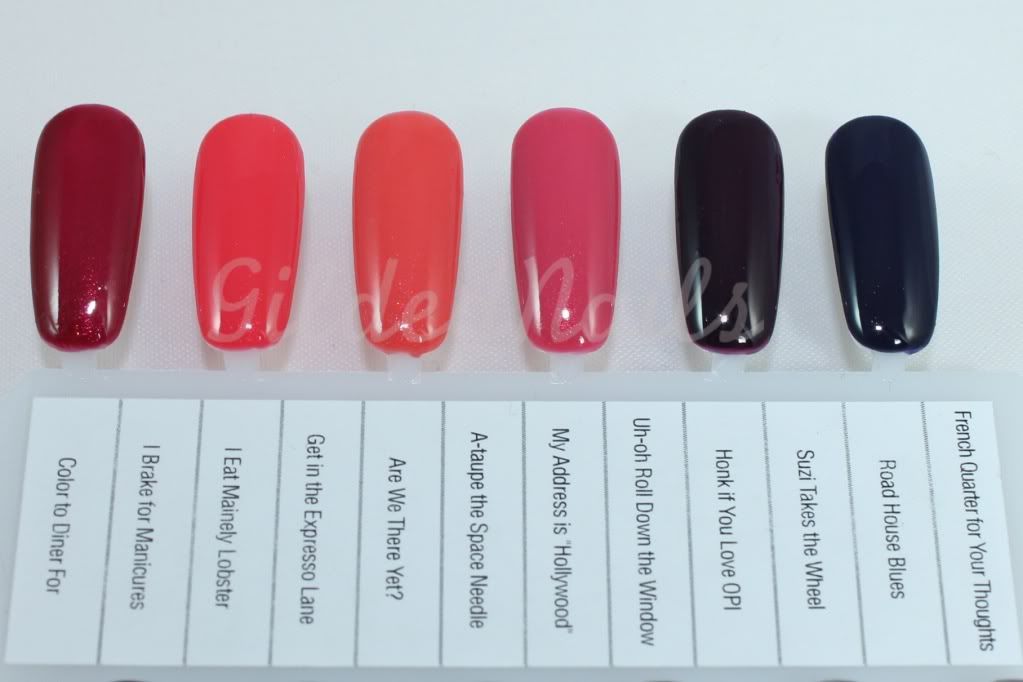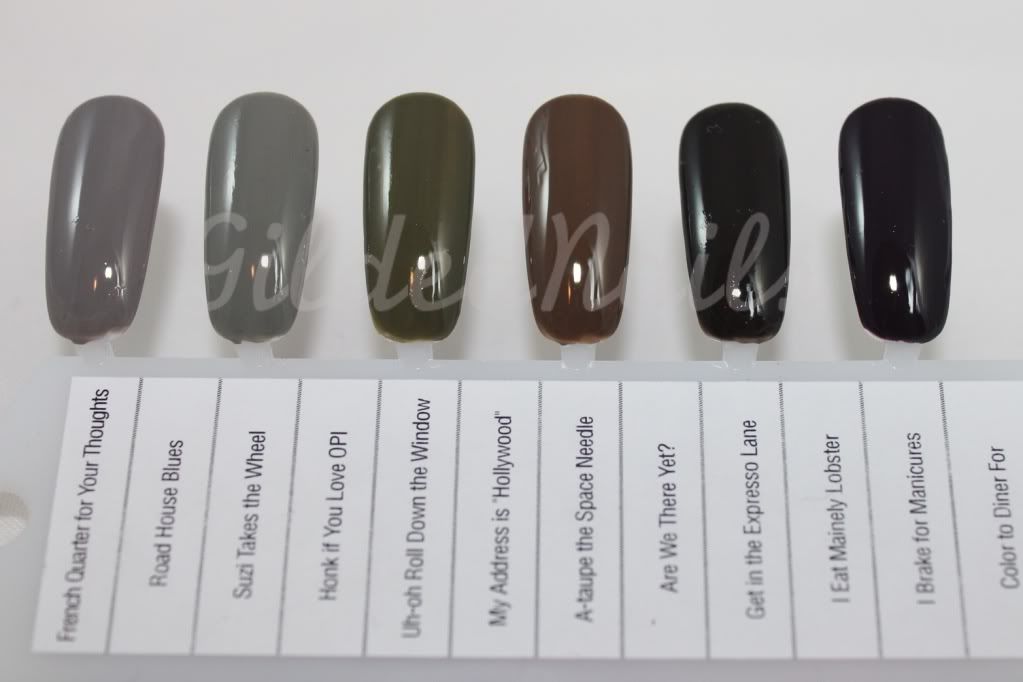 It is winter here in Australia, so you would think I would be drawn to the darker shades, but the microshimmer in the four reds/corals just makes me swoon! Based on these swatches, I must own Are We There Yet?, My Address is "Hollywood" and I Eat Mainely Lobster!
Touring America will be available from 1st August 2011, at selected beauty salons, spas, and David Jones nationally for $19.95 RRP incl. GST.
For your nearest OPI stockists contact 1800 358 999 or visit
www.opi.net.au
.