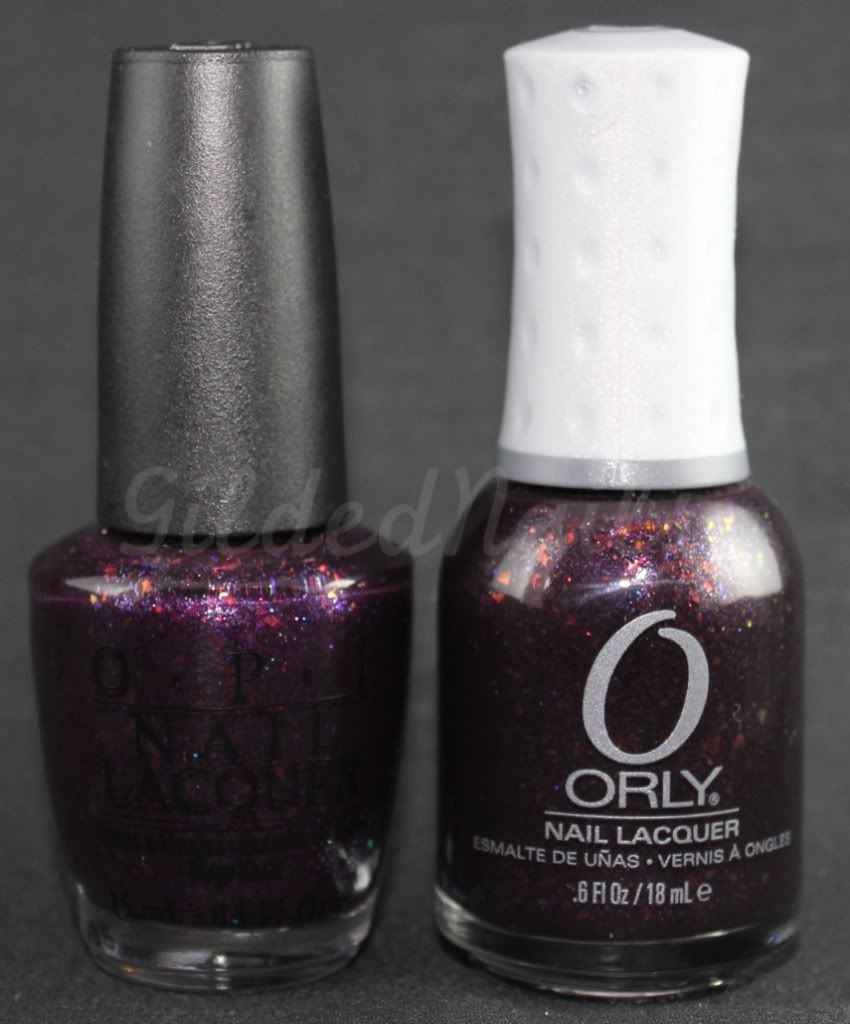 Hey everyone! Sorry for the week long hiatus. This past week has been really stressful for me (I won't bore you with the details!) and as a result, I just didn't feel up to blogging. I feel a bit better today, so I'm back with a comparison post featuring OPI Merry Midnight and ORLY Fowl Play.
Merry Midnight is a now HTF polish that was released with the OPI Holiday Wishes collection in 2009. It features a dark purple jelly base with blue/purple glitter and silver microshimmer, and irregular flakies that flash orange, red, green and yellow.
Fowl Play is from the upcoming Birds of a Feather collection and features a deep purple

jelly base that is packed with irregular flakie particles that flash orange, red, yellow and green, silver microshimmer and blue/purple glitter.
On the description alone, you can tell that there are going to be similarities. When you put them on the nail it is pretty hard to tell them apart!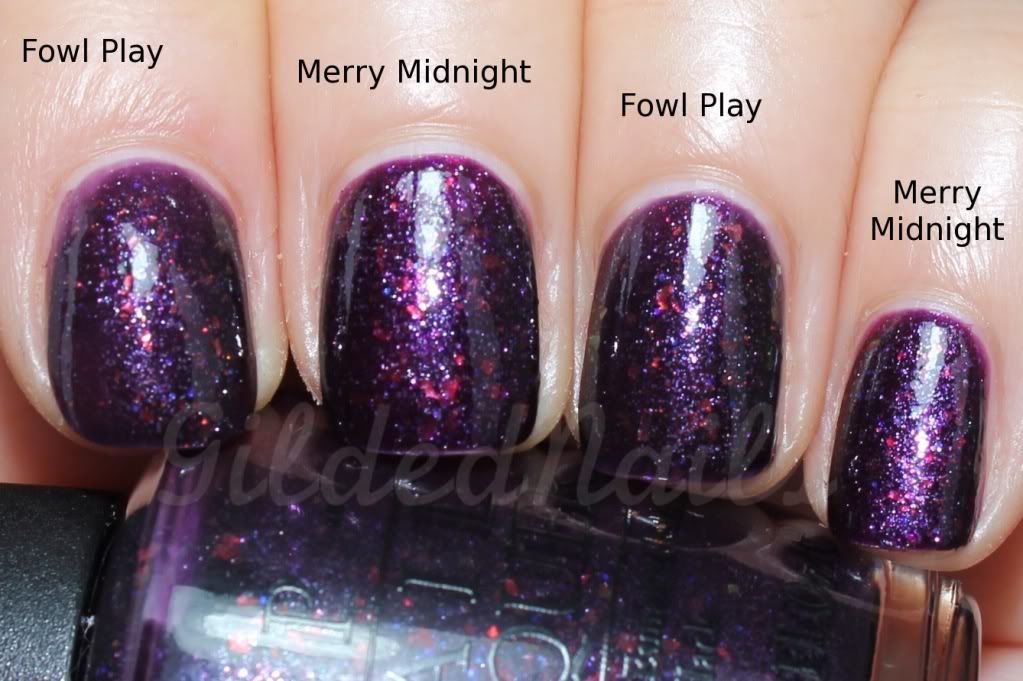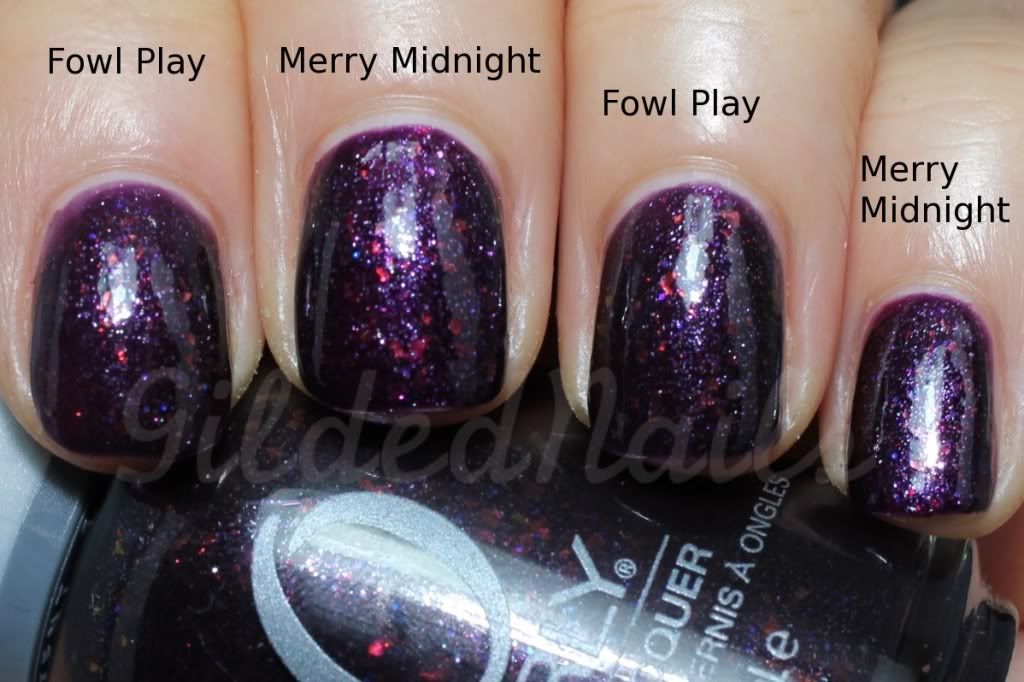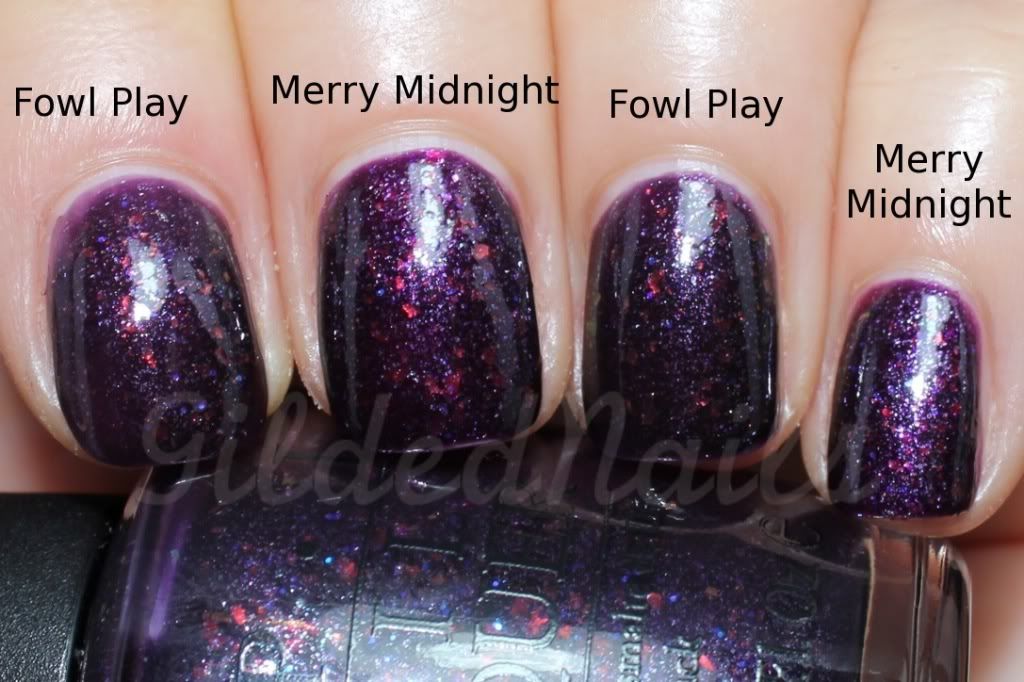 To my eyes, Merry Midnight's base is a touch brighter and redder. And the finish of Merry Midnight seems more glossy than Fowl Play but a good top coat would fix this. However, these differences are quite negligible and when looking at my nails in natural and artificial light, I honestly couldn't tell the difference between the two.
Fowl Play isn't an exact dupe for Merry Midnight, but it's close enough that you should be hunting down a bottle if you have been lemming Merry Midnight.