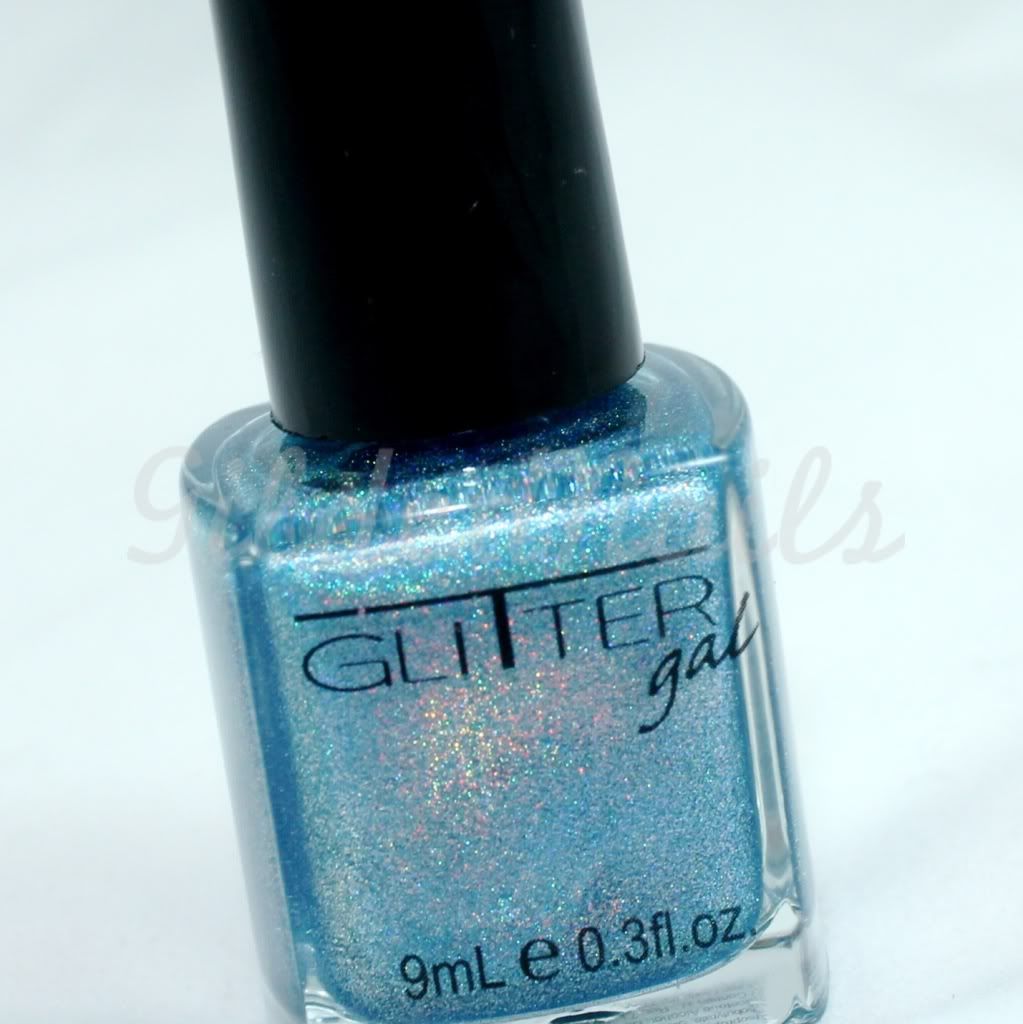 Hey everyone! If you are getting tired of my holo posts, you might want to close the window now. However, if like me, you are totally addicted to holographic polishes, READ ON, because I have a spectacular holo to show you today.

Since my holo obsession started, I have been on a search for the best holographic polishes on the market. As a lot of you would know, this is a hard lemming to fulfill because not many companies make holographic polishes at the moment.
However, about a month ago, my search led me to the Australian brand Glitter Gal and today I have one of their 3D Holographic polishes to show you guys.

3D Holographic Blue is a light blue polish with a strong holographic effect. I used three thin coats for these photos, with no basecoat or topcoat.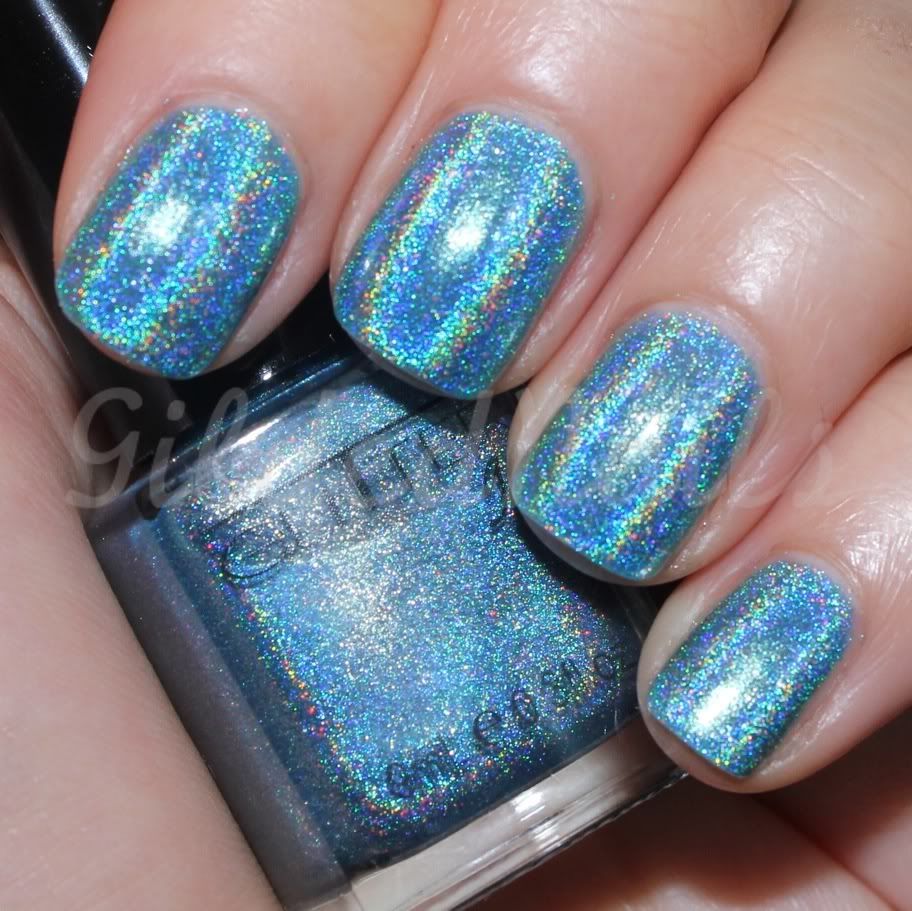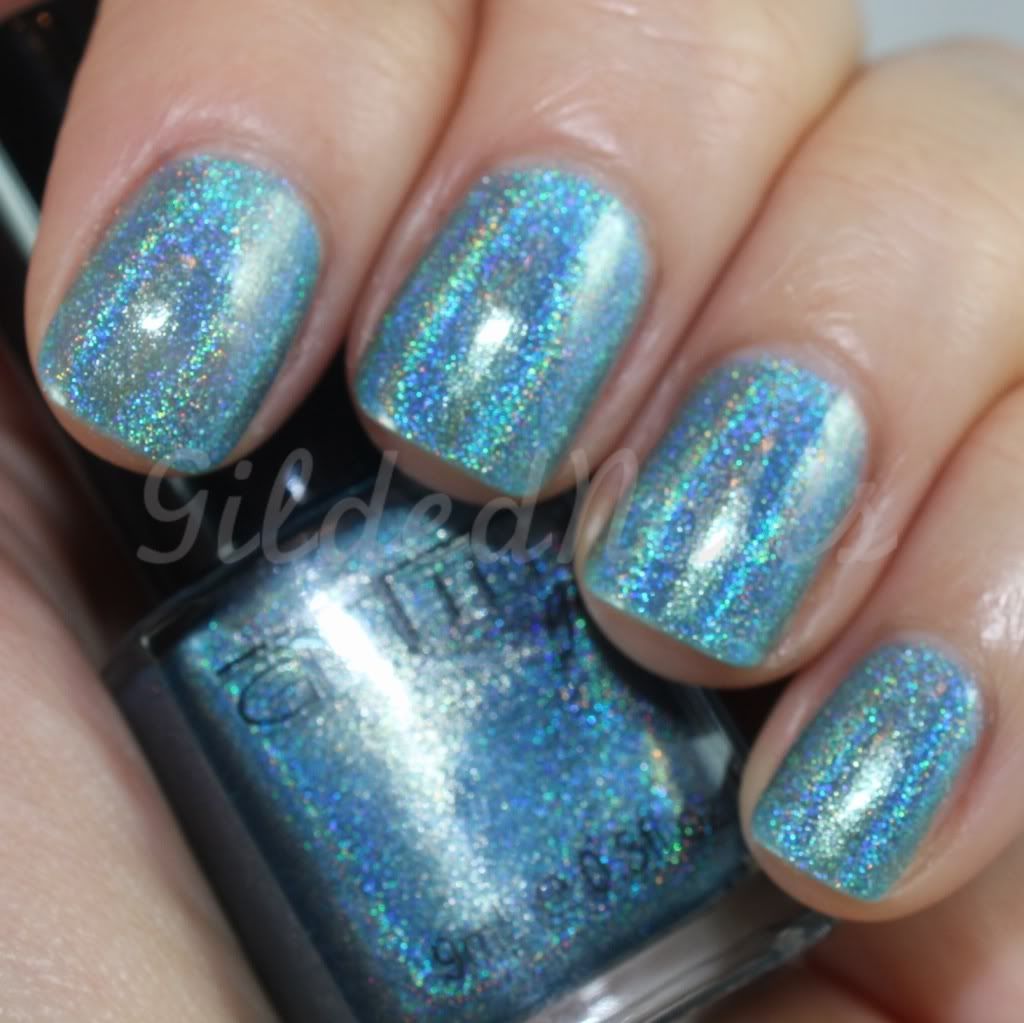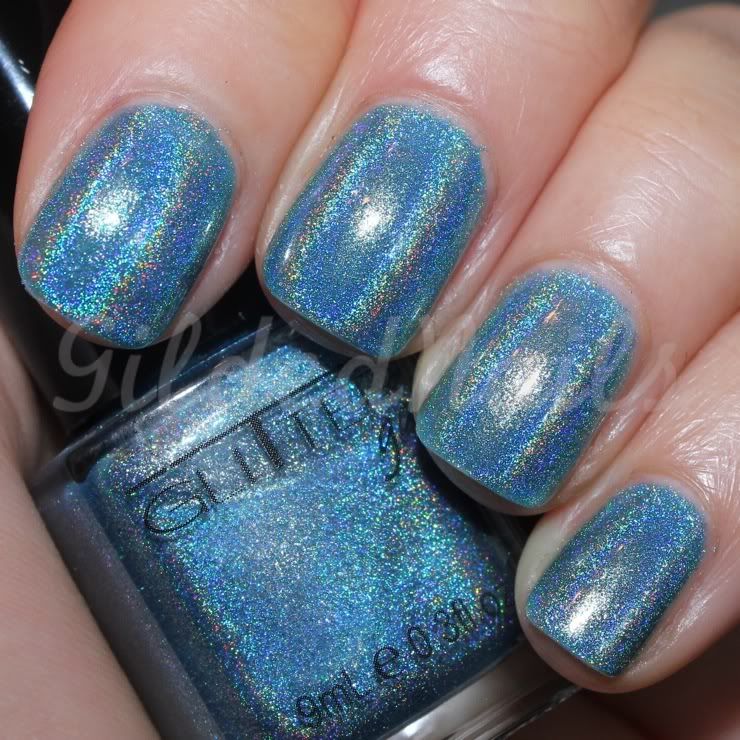 As you can see from these photos, the holographic effect is very strong in all the different lighting situations, unlike the polishes in some other recent "holographic" collections (*cough* tronica *cough*). I did find the formula a little thin with this one, but three coats gave pretty good coverage..... and LOOK AT THAT HOLO!!!
I honestly can't stop staring at my nails!
Now, I have to point out, the bottles are smaller than your regular bottle of polish (9ml/0.3 fl.oz), but there is a good reason for that. Kerry and Anna, the brains behind Glitter Gal, insist on only using
"true" holographic particles in their formulation. This one ingredient is 30 times more expensive than any other nail polish ingredient, but this means that their holographic nail polishes are of the highest quality possible. Another big plus is that their holographic polishes are "Big 3 Free" as well.
If that wasn't enough, there are 27 holographic polishes in their range, including a black holo which I must get my hands on!
So what do you guys think of this polish? Will you be ordering some of these? The other 26 colours in their range have already made it to the top of my wishlist!

The items featured in this post were provided for review. For further information on GildedNails' Disclosure Policy, please
click here
.