Hey everyone! Today I have swatches of Mimosa and Morning Rose, which are two polishes from the new Chanel Summer 2011 Collection, Les Fleurs d'Ete de Chanel.
There is also a third lacquer in this collection, Beige Petale, but I didn't buy it because in all honesty, regardless of how bad my Chanel addiction is, $39AUD is a lot of money for a sheer beige polish!
Mimosa - Bright yellow cream with golden shimmer. I could stare at this colour in the bottle for hours on end and never get tired of it's beauty, but on my nails, it's just meh! I think my skin tone ruins it - I need to have a stronger tan for this to work. Sadly, the formula was also a little disappointing for a Chanel polish - a little on the thick side (which is the reason for the shonky application on my middle finger!) and it was still streaky after three coats.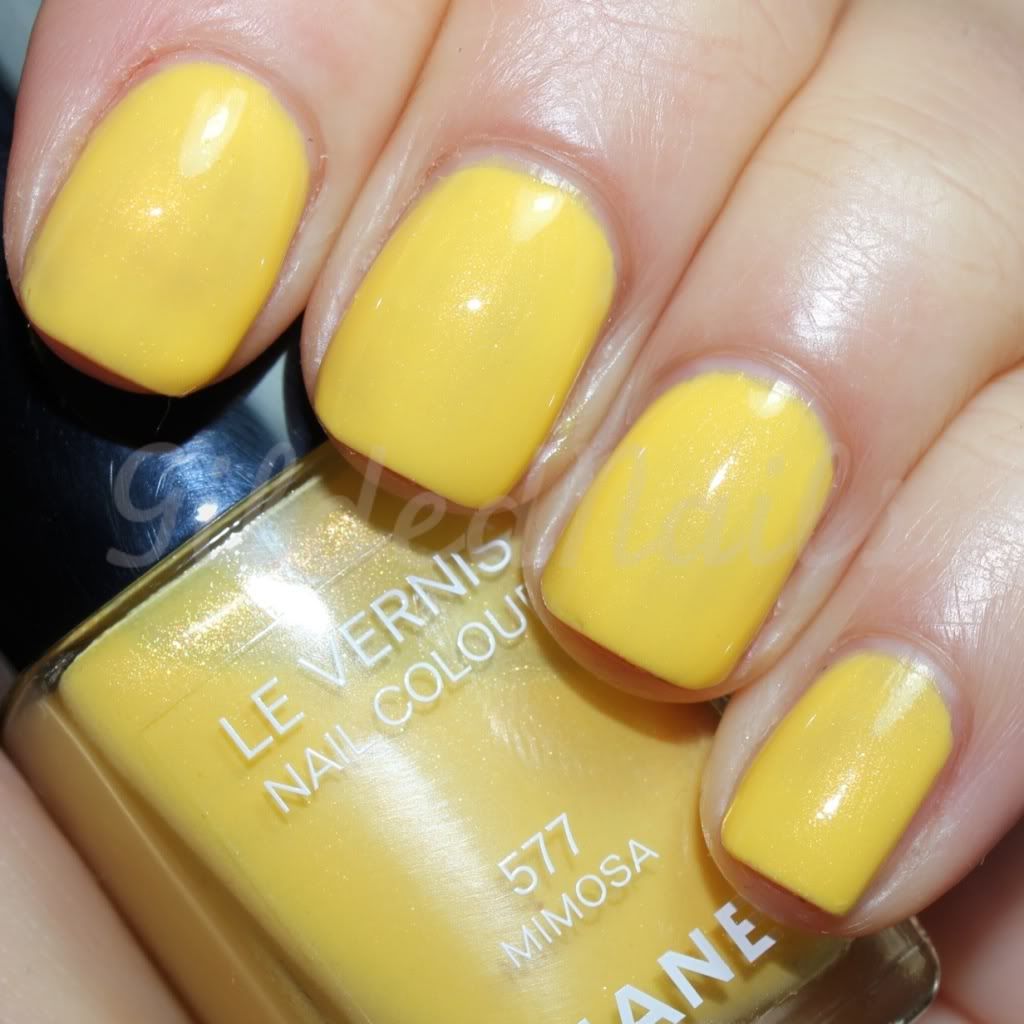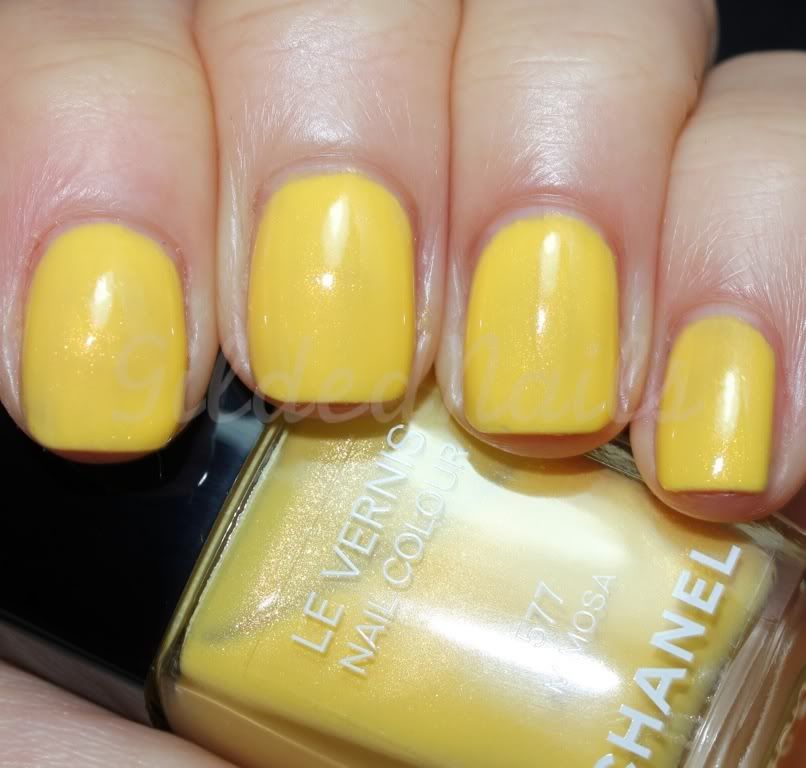 Morning Rose - Warm pink cream with fine gold glitter. Now this is more like it! The warmth in this polish makes it really flattering for my skin tone, and for this reason alone, I love it wayyyy more than Mimosa! Add to this the fact that application and formula was a lot better than Mimosa (only required two coats) and we have ourselves a winner!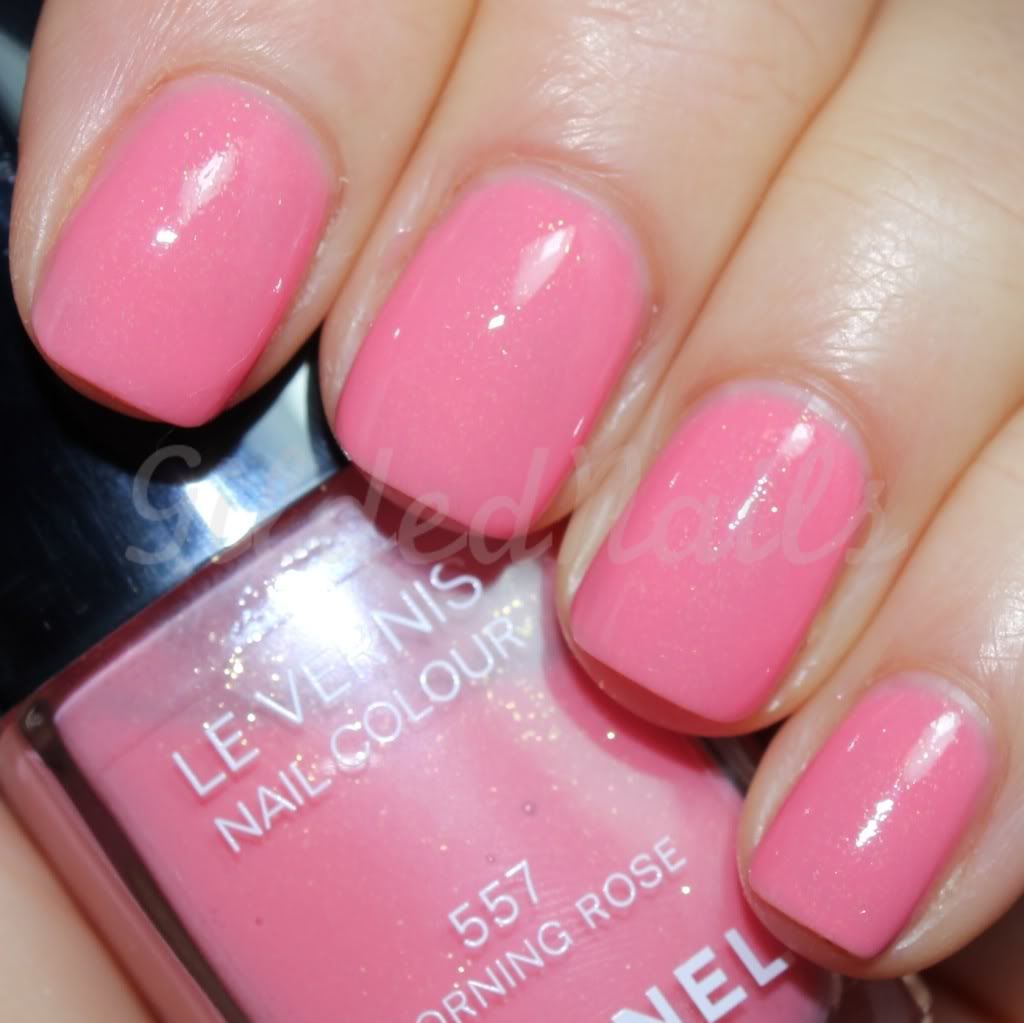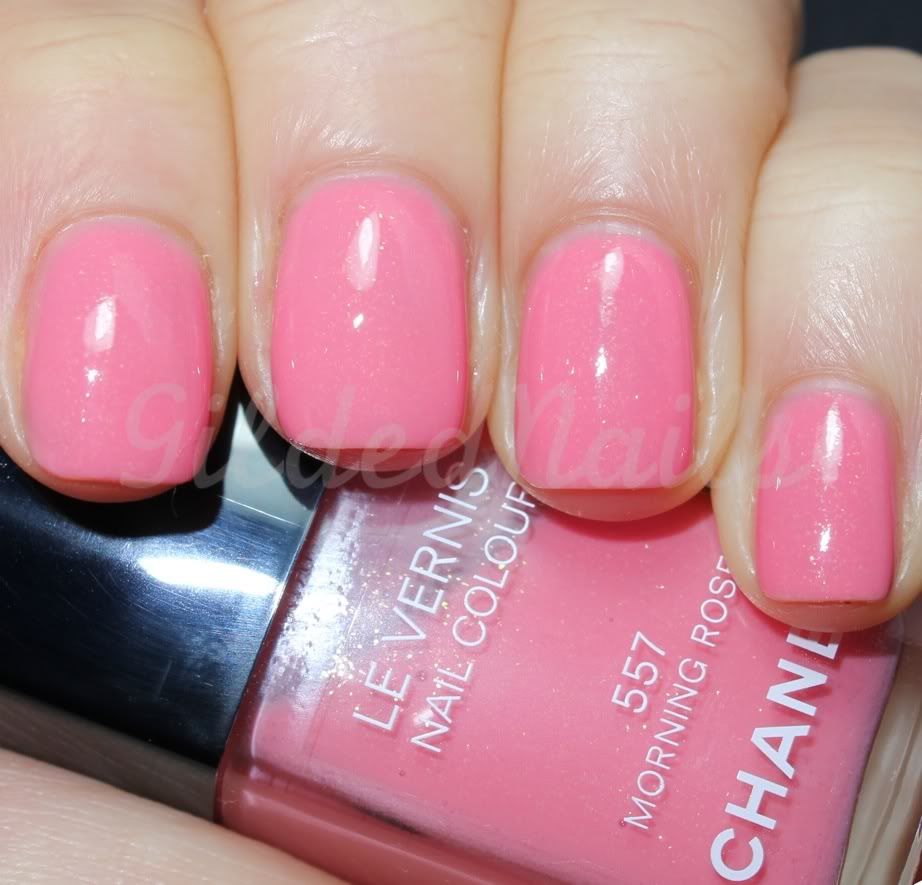 So, did you splurge on one of these polishes? What are your thoughts on the yellow polish trend???