Hey everyone! I thought it was about time I took a break from wearing holo polish, so today I have a gorgeous cream to show you.
I haven't had the pleasure of trying a lot of Misa polishes because until recently, I didn't even know the brand was sold in Australia! However, Le Beauty now stocks Misa polishes and their awesome managing director offered to send me a couple to try, so today I'm showing you Push Up Bra.
Apart from having a freakin awesome name (I giggle like a school girl every time I say it), Push Up Bra is a gorgeous bright coral cream that applies flawlessly. I used two coats because I can't help myself, but honestly, one would have been sufficient! (edit: I haven't used any top coat for these pics. It dries to a really glossy finish).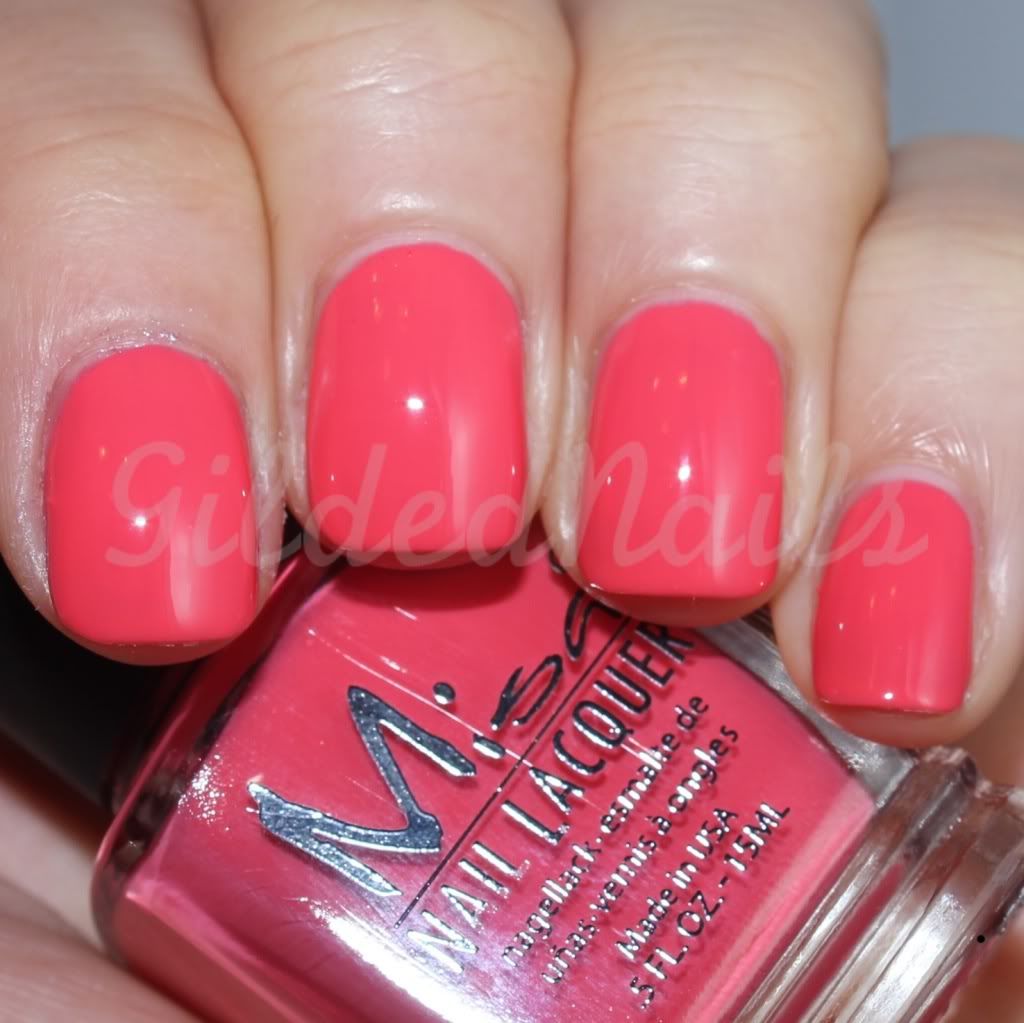 What really stood out to me was the fantastic brush, which I'm guessing is part of the reason this polish applies so well. (edit: I'll try and add a photo of the brush tomorrow). The cap was also a really good size and was comfortable to hold while applying the polish. However, I did notice that the polish had a fairly strong smell. I'm not usually bothered by polish smells, but this one stood out a little.
Aside from that little issue, I really love this colour on my hands and I can also see Push Up Bra being an amazing pedi colour! I've already decided I'm packing this for the honeymoon! Tanned toes + coral polish = hot!
Misa polishes are "big 3 free" and the company does not test on animals. My Aussie readers can pick up Misa polishes from the Le Beauty website simply by registering and then logging in.

The items featured in this post were provided for review. For further information on GildedNails' Disclosure Policy, please
click here
.