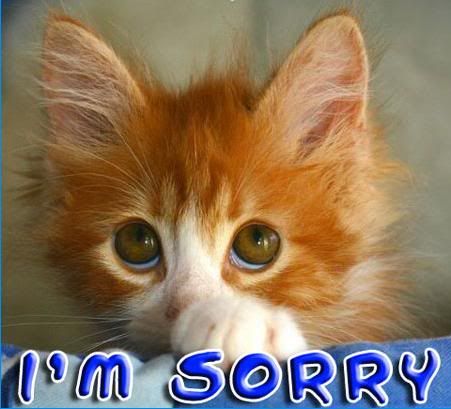 Hey everyone! First of all, apologies for the lack of posts over the past week. My week in Hong Kong went by so quickly! I spent pretty much every day and evening out and about with my parents and sister so I didn't have the time to do any posts. I feel like a giant puffer fish now from all the eating! But I am back home now, so I will get back into regular posting this week.
I also have to apologise for not replying to all the comments you guys have been leaving. I know how much I hate it when a blogger doesn't respond to my comments, so I am truly sorry for slacking off in that regard. I promise by the end of the week, I will have replied to all your comments.
On a different note, I have had some emails and comments from some followers who have been having difficulty with viewing the photos in my posts. Unfortunately, I have not been able to detect this issue using my computer. So if there are specific posts that you read which have issues, can you please leave a comment below with the name of the post so that I can fix it up. I have started using Photobucket instead of Imageshack to host my photos, so hopefully that rectifies the issue. It would be wayyyy too time consuming to reload all my photos for each post, so for the moment I prefer to fix the issue on a post by post basis.
I also wanted to remind everyone that there's only a couple of days left to get your name down for my 500 Follower Giveaway. I have had an enormous number of entries for this giveaway, but I promise it won't take me as long as it normally does to post the winner. As you probably noticed, I used a Google Form this time which takes a lot of the hard work out of sorting the entries. Tomorrow I will also be announcing the OPI Giveaway Winner, so stay tuned for that!
Finally, after much thought, I have decided not to do another giveaway for reaching 1000 followers. This is only because I already had some other giveaways coming up in April and I anticipate I will reach 1500 followers soon!! Crazy stuff!!! Soooooo, I will stick with my original plans and just hold the giveaways I was going to do anyway, simply because I love you guys! :)