Today I have some swatches of three of the colours from the new Orly Precious collection.
Pure Porcelain - Light beige cream. This was a really opaque colour and only required two coats. However it was a little on the thick side, so I had to be a little more careful than usual when applying it so that it had an even finish. It is a rather stark cream, but I still think you could wear this as a workplace neutral.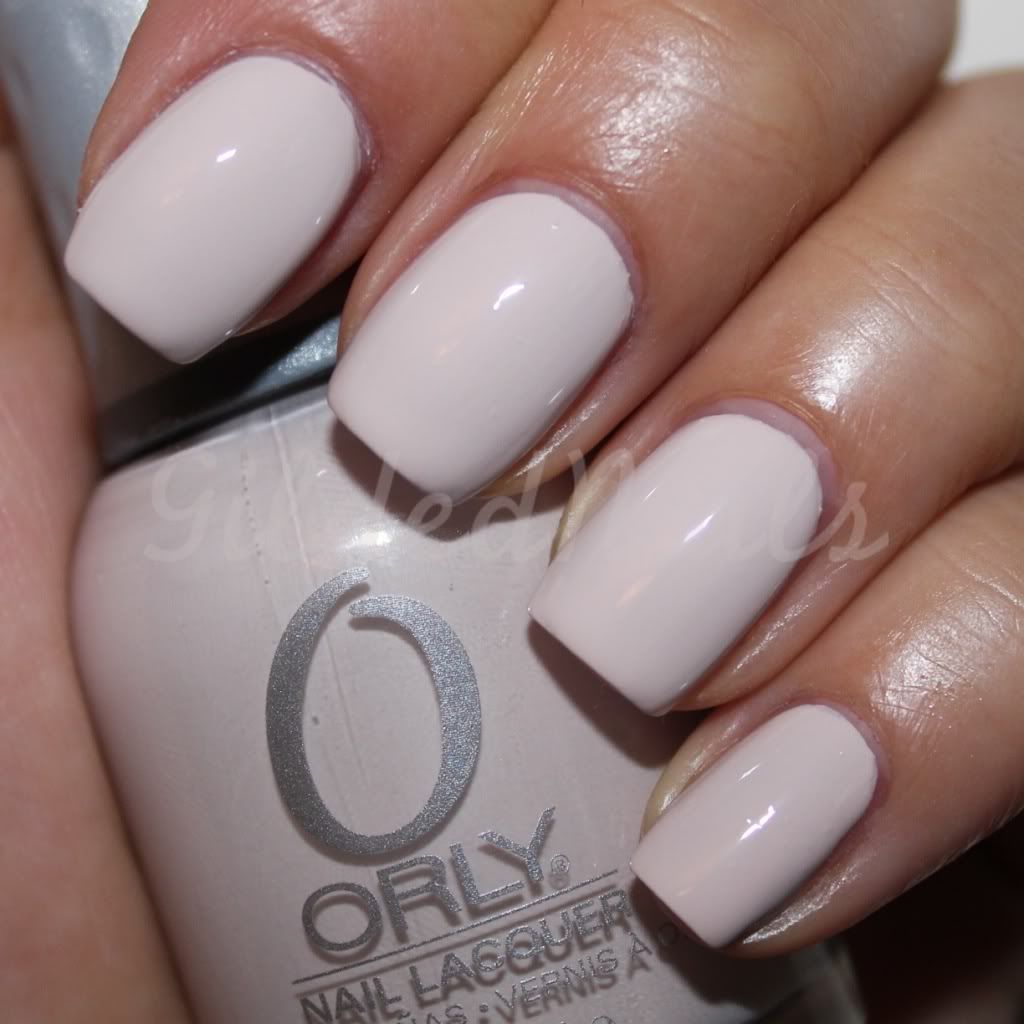 Ancient Jade - Bright jade cream. Like Pure Porcelain, this colour was really opaque and only required two coats for a smooth, even finish. I looooove jade/mint coloured polishes like this! They are so fresh and fun!
Sapphire Silk - Dark teal cream. This polish was really interesting, as it had an almost a jelly texture, but after two coats, it had the same finish as a cream. I think this is why it was really easy to apply. This was two coats.
I think my favourite out of the three was Sapphire Silk, mostly because of the texture of the polish. Which ones are you loving???
The Precious collection can be purchased from Orly Australia and retail for $18.95ea.
Don't forget, there is still another week left to get your name down for my 500 Follower Giveaway, which includes the Orly Viva collection!
The items featured in this post were provided for review
. For further information on GildedNails' Disclosure Policy, please
click here
.