Hey everyone! Today I have another SpectraFlair pigment franken to show you! Just over a month ago, the awesome Chris from Custom Creation Paints sent me a stack of different pigments to use for frankens and he kindly included some SpectraFlair pigment as well. He told me to put the SpectraFlair in a clear polish and use it as a top coat, however my desire to create an OPI My Private Jet dupe trumped his advice! So I grabbed a bottle of China Glaze Liquid Leather and mixed about half a gram of the powder in.
Unlike my first franken, which had a scattered holo effect, the holo with this one was more linear. The holo effect was also not as strong as I would have liked, but it was still beautiful!
Click on the pics to get a better look :)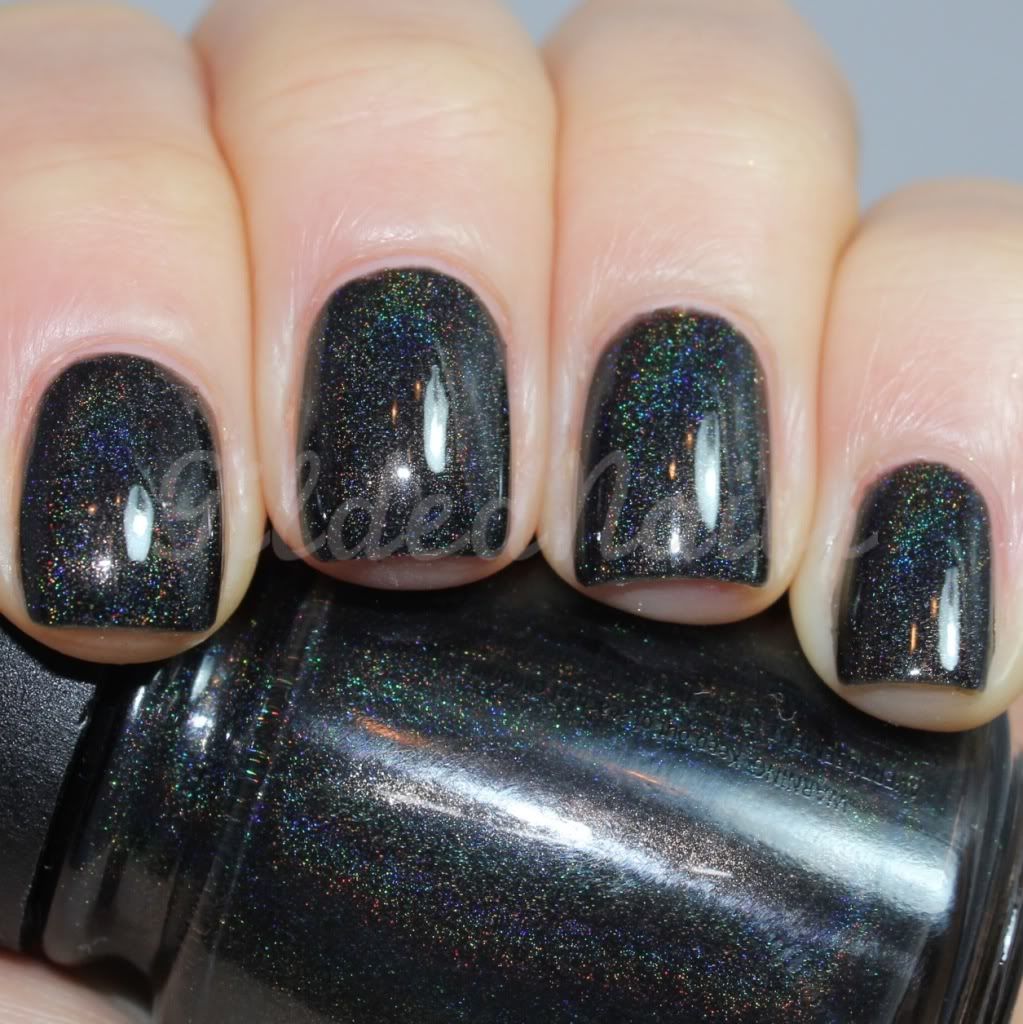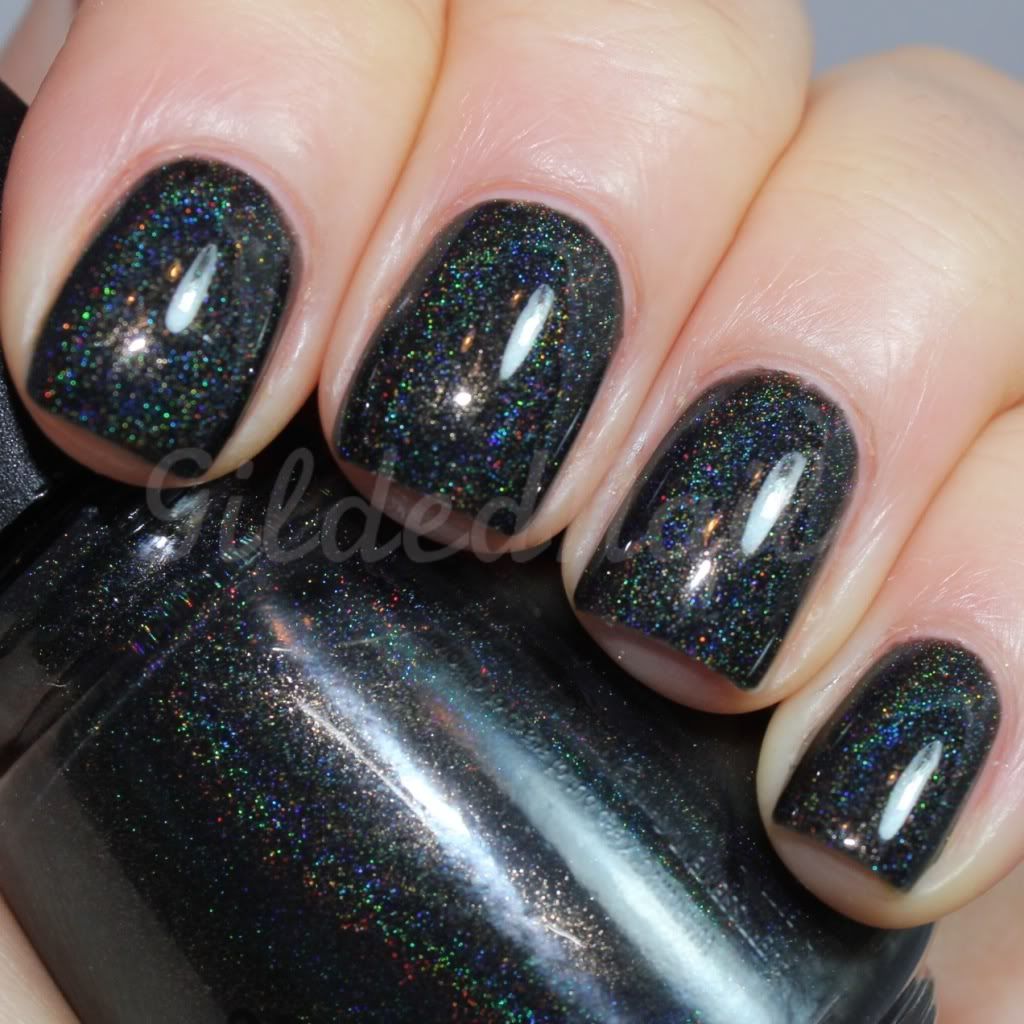 The light cube photos just weren't doing this franken justice so I took a few photos out of the cube to show you the holo effect. They are blurry, but you get the drift! Look at the rainbow!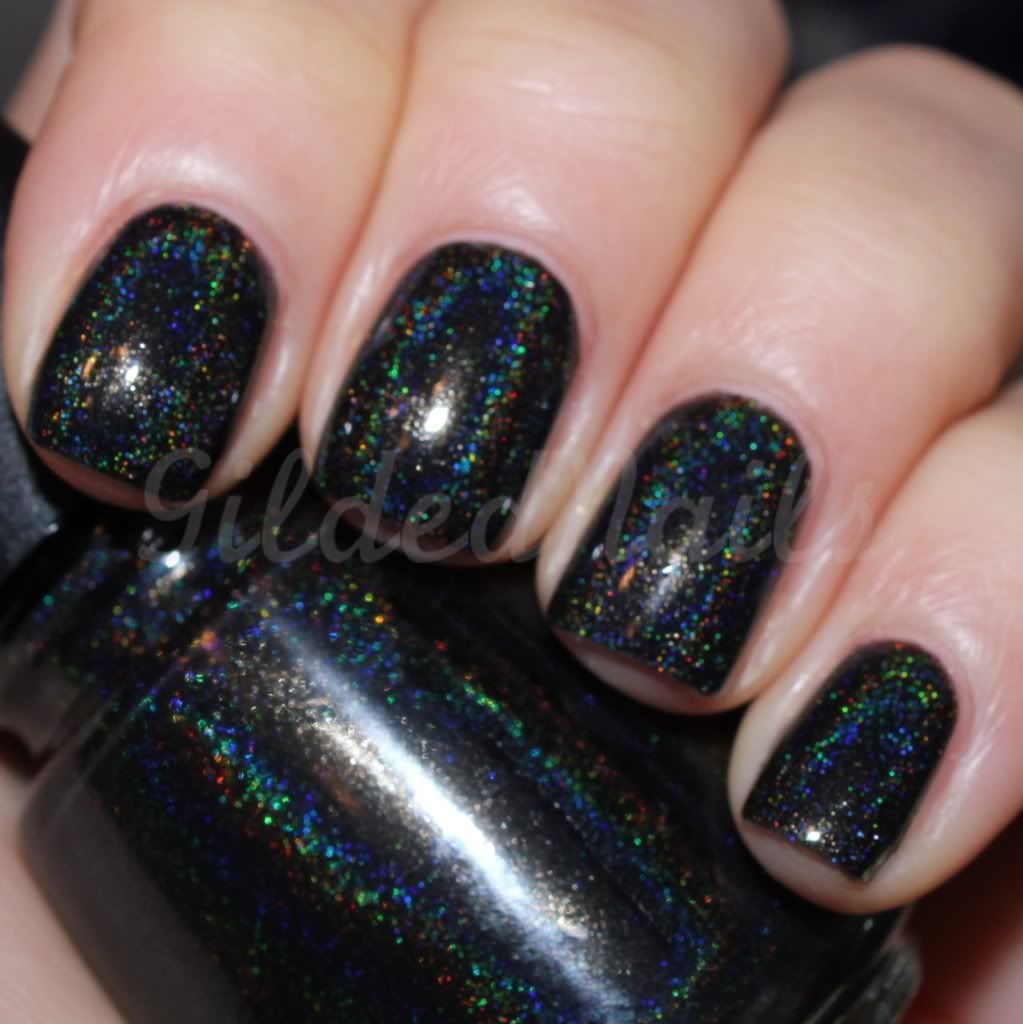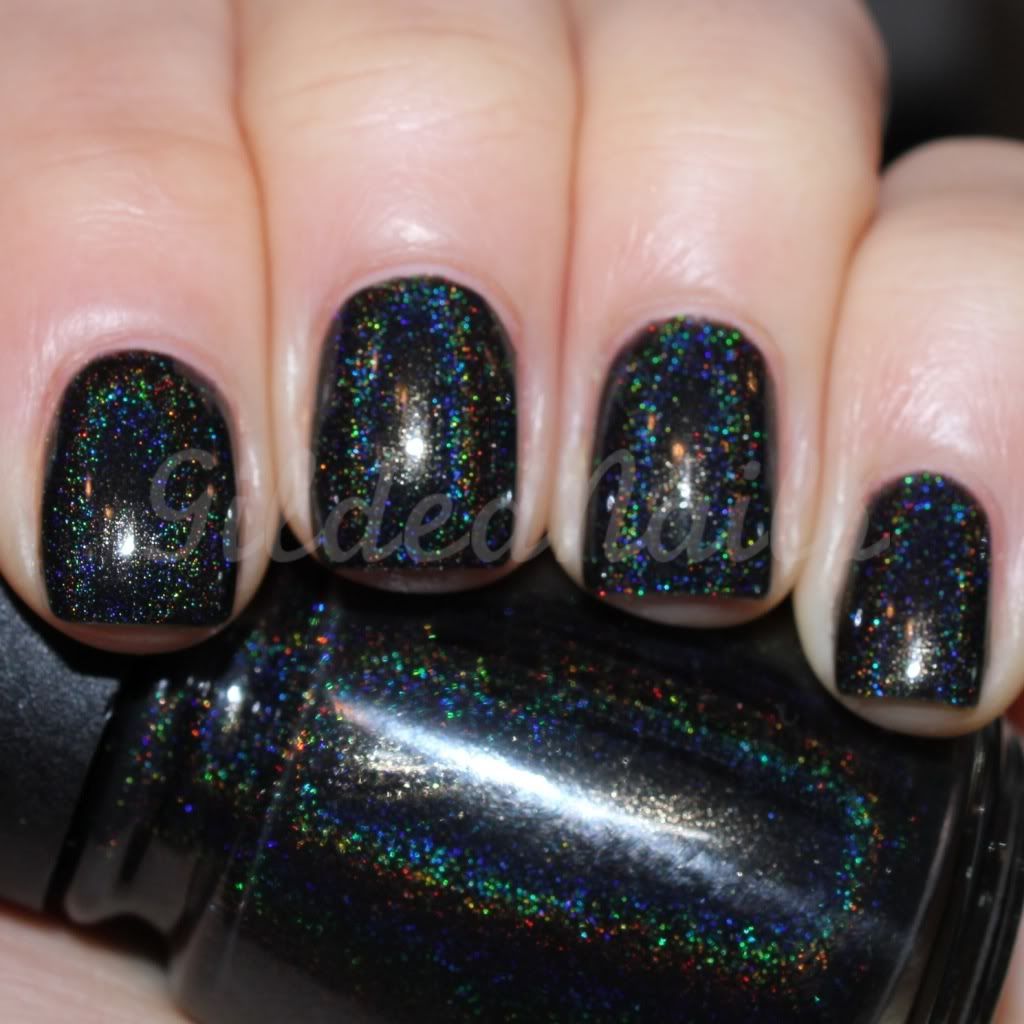 It would be remiss of me not to include a little warning in this post in regard to using SpectraFlair for frankens. This powder should be used with caution and I recommend using gloves, a mask and protective eyewear when mixing this product into the polish. Better to be safe than sorry I say!
Overall, I'm quite happy with this franken. I think I still need to get a bottle of holo MPJ at some point but until I am in a position to fork out 75USD (which will be NEVER!) my SpectraFlair frankens will have to do!