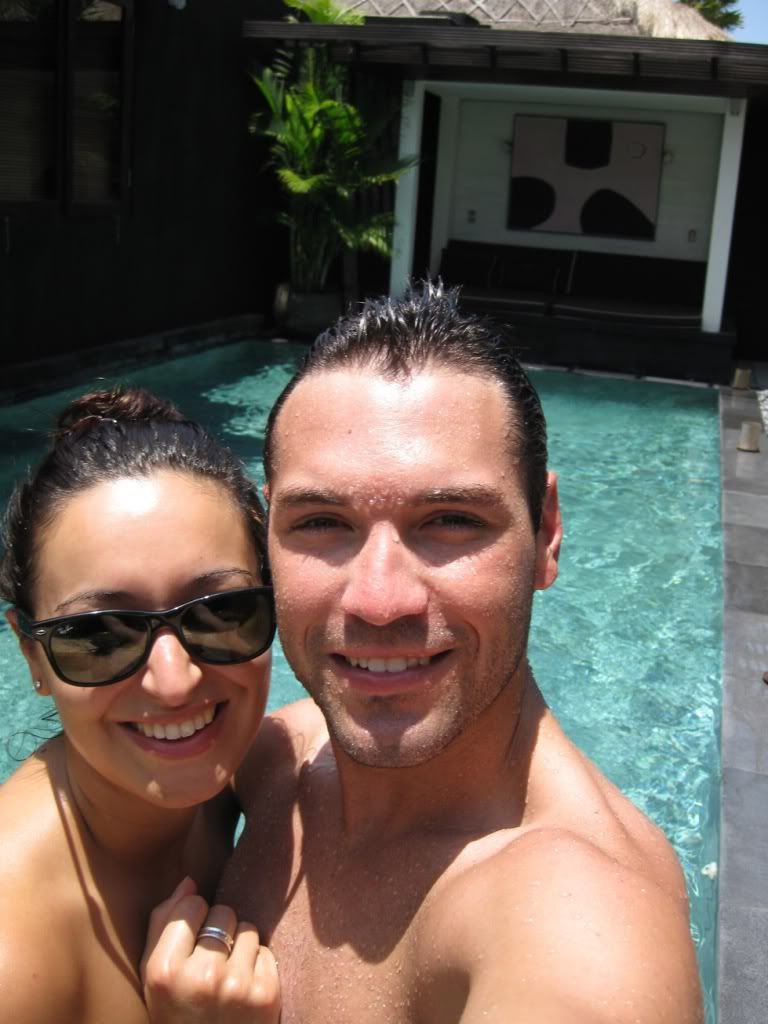 Hey everyone! After two amazing weeks in Bali, my husband (still sounds weird to say that haha) and I are back home! We had the most fabulous time on our honeymoon! After all the stress of the wedding, my health issues and trying to buy a house straight after the wedding, it was so nice to get away from it all and spend some time relaxing and enjoying life!
I have some pics of our honeymoon to show you but before I get to my happy snaps, I just want to say how grateful I am to all my loyal readers and followers. In all honesty, I have avoided logging into my blog for the past couple of months because I was worried that I would see readers disappearing and my blog slowly dying as a result of the lack of posts. But you are all still here! I am so humbled by your by your continuing support of my blog while I got married and dealt with my other issues! Thank you, thank you, thank you!
Well I should probably stop gushing and get to the pics! Micheal and I spent the first five days of the honeymoon at the gorgeous Villa Raja, in Canggu. This was the part of the honeymoon that you all helped us win last year! Villa Raja has very traditional Balinese architecture with an amazing pool that overlooks luscious rice fields. We were also very lucky to have a private chef at Villa Raja who cooked the most delicious Balinese food I have ever eaten!
For the rest of the time, we were at Sentosa Villas & Spa in Seminyak. These Villas were sooo luxurious! I have never stayed in such a swish hotel! Most nights we headed out to restaurants in the area to have dinner and drinks, but for my birthday, Micheal organised a private breakfast and dinner in the Villa and during the day, we went to a spa for a day of pampering. It was without a doubt, the most amazing birthday ever!
(I can't get this slideshow to centre! I have tried everything and nothing is working. If anyone has any tips, let me know! :P)
Now that I'm back, I'm not putting any pressure on myself with the blog (because if I'm stressed about it, what's the point of doing it!), but I have a list of reviews to get through, so I'll be back with another blog post really soon!!